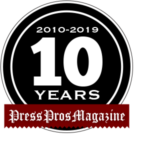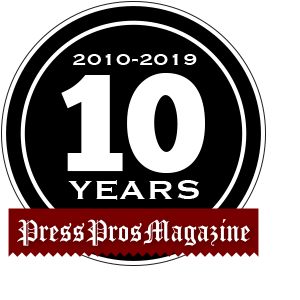 In a battle befitting Michigan and Ohio State's first ever meeting as Top 5 opponents, No. 4 OSU had chances to take control down the stretch until the third-ranked Wolverines' size and a crucial mistake at the wrong time became too much to overcome.
There's a school of thought which argues for the totality of minutes and sum of possessions in a game adding up to such a big number that no single snippet of seconds or specific play carries more significance in the final outcome than any other.
That both sounds good and makes people feel good, but such thinking is more useful scattered on your garden to yield a bumper crop.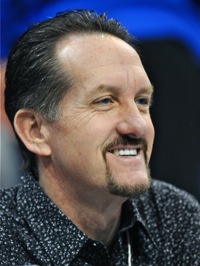 The reason some guys are labeled, clutch, and others are tagged, chokers, is because of when they do what they do, although that designation is often fluid from game-to-game.
Justice Sueing has far more good than bad on his Ohio State resume this season.
In fact, he's been one of the more transformative stories in college basketball with a laudable adjustment to the physical nature of the Big Ten to become a double-double threat each night.
Sueing made a play Sunday that won't define his career unless he allows it, but it assuredly tipped the scales to No. 3 Michigan in an extremely consequential 92-87 loss that likely eliminates the No. 4 Buckeyes from Big Ten title contention.
"We just had a poor execution on that particular play," OSU coach Chris Holtmann said. "We were trying to get what we wanted. I think we would have gotten it, but he just made a read. I'm not sure why he made that read."
Trailing 77-74 with just over two and one-half minutes remaining, Sueing held the ball on the left wing as teammate E.J. Liddell arrived to set a screen.
Sueing elected not to drive, so Liddell turned to set up in the low post, where he had been dominant on his way to 23 points and 10 rebounds despite foul problems that limited his minutes.
Although not pressured defensively, Sueing inexplicably threw a behind-the back pass to Liddell, who wasn't looking, and the ball rolled directly to Michigan's Isaiah Livers.
Sueing tracked him into the front-court and elected not to foul Livers out on the floor, which would have given him two double-bonus free throws.
Instead, Sueing tried to block Livers' layup at the rim, fouled him, and compounded an already damaging mistake into a back-breaking three-point play, doubling Michigan's advantage to 80-74.
The Wolverines (16-1, 11-1) were able to nurse their largest lead to that point home from there, with 7-1 freshman Hunter Dickinson's rebound conversion of a miss just before the shot clock's expiration one minute later the final decisive blow.
Dickinson dominated the inside throughout the second half, scoring 16 of his 22 points to offset a Michigan's three-point attack that returned to earth with 1-of-10 success on the heels of a first half in which the Wolverines made 10-of-13.
"They have a good shooting team," Holtmann said. "Some of their guys shot it at a higher clip in the first half than what their percentages showed. Some of it was predicated by us being in scramble situations, worrying about the big fella too much."
OSU (18 -5, 12-5) weathered Michigan's early long-distance barrage to trail only 45-43 at halftime, thanks to 25 combined points from Liddell and Duane Washington Jr.
Their success continued throughout, but the balance that helped the Buckeyes win seven straight and 10 of 11 did not materialize around them.
Sueing suffered his third subpar game in four, finishing with six points and three rebounds. Senior Kyle Young managed only five points and four rebounds. Three-point specialist Justin Ahrens missed his only two attempts beyond the arc and did not score.
"We can hang with them," Liddell said. "We showed that. We just didn't make them miss enough."
Michigan put five players in double figures, and its size gradually wore down the Buckeyes on the glass.
OSU managed only three rebounds over the final 8:30, with the Wolverines scoring three times after missed shots presented the Buckeyes a chance to go the other way.
The most frustrating occurrence came with 6:30 left and the score tied, 69- 69, when three Michigan triples came up empty, only to have Chaundee Brown score inside on his team's fourth try of that possession.
Dickinson turned misses into points twice in the final 4:53, leading to a much bigger-than-indicated 30-26 rebounding edge because of Michigan's dominance down the stretch.
"They have great size," said Washington, whose 30 points set a career high. "That's what they pride themselves on. They're long…We knew that going in. We knew we were going to have to be more physical than they were and I feel like for stretches we were.
"They had some huge rebounds late, some momentum-shifting rebounds, that went their way. They fought hard for those. Credit to them. They're a really good basketball team."
But despite Michigan's uncanny three-point success early, foul trouble that limited Liddell to sporadic second-half minutes and Dickinson's dominance throughout the second half, OSU still had the game in reach until Sueing's ill-advised turnover and foul inflicted a margin too big to overcome in the time that remained.
"Everybody makes mistakes," Washington said. "I know he's going to get Twitter (criticism), everybody telling him to do whatever things to himself, all that kind of crap.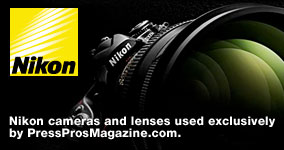 "…He just needs to keep his head on straight. I talked to him a little bit, He played a good game. The shots just didn't go in. One little mistake toward the end is not why we lost the game. Simple. Whoever says that is not the truth. I'll have his back on that."
 "He definitely could have played better, but everybody could have, so I'm definitely going to keep talking to him, telling him, 'It's not over. It's not done. Keep your head up. We need you this year. We need you for the rest of the year.' We always have, so he'll be fine. He'll come back better than ever."
Bruce Hooley is a former sports editor of the Troy Daily News. He hosts the We Tackle Life podcast on iTunes and GooglePlay.