Westerville South got 18 points from Jaiden Guice and a quality tournament tuneup Friday to earn a road win at Worthington Kilbourne.
By Steve Blackledge for Press Pros Magazine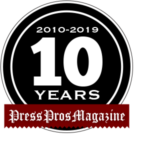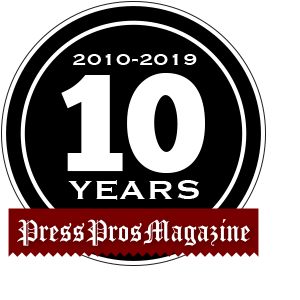 Worthington, OH – Ed Calo has never experienced anything quite like this in his 35 seasons as boys basketball coach at Westerville South.
"We've had more Zoom calls than we've had practices," said Calo.  He wasn't joking, either.
With all sports paused for 21 days early in December by the Westerville school district, then self-quarantined three additional times because of COVID-19 protocol, South came into an Ohio Capital Conference Capital Division showdown at first-place Worthington Kilbourne nine games and a whopping 61 practices shy of many of its counterparts.
"It's been the craziest ride, but you just have to accept that it is what it is and make the best of the situation you have," Calo, who has a sparkling 503-266 record at his alma mater, highlighted by a state championship in 2016 with brothers Andre and Kaleb Wesson.
"We're the kind of team that runs the floor and leans on our aggressiveness on defense, so the missed practices really take a toll on your fitness. But that's no excuse. A lot of teams have had their own issues with the virus and we're just thankful to be out there on the court still with a chance to achieve our goals."
The Wildcats didn't need an excuses Friday night, rolling to an impressive 65-58 win at Kilbourne. Boasting length, athleticism and a bevy of sharpshooters, many observers regard 12th-seeded South (9-2, 8-2) as a legitimate contender when the Central District Division I tournament begins next week.
Deep down, Calo felt this South team might have the potential to be, in his words, a "special" one, even after one of his top players was dismissed for an off-the-court situation last summer.
"It's been a unique, one-of-a-kind challenge, but we've never made any excuses or felt sorry for ourselves," said senior guard Peter Pedrozo, a first-team All-Ohio quarterback in football. "Coach emphasized that he had no control over our conditioning but we had to find a way to get it done, even if it meant lifting weights or running or jumping rope in our basements. We knew we had a chance to be pretty good if we could just finish the season."
As fate would have it, all three South captains – Pedrozo, senior Jaiden Guice and junior Drey Carter –  have been sidelined with the coronavirus at one point or another.
The eighth-seeded girls team, coached by former South great Jermaine Guice (Jaiden's father), suffered a worse fate as it had to forfeit a first-round tournament game because of a required quarantine.
"The fitness is one part of it that we have some control over," Jaiden Guice said. "The hard part is finding some chemistry when you've missed so many games and practices. I feel like we're really starting to jell as team, and it couldn't come at a better time."
Guice scored 18 points, Carter 15 and Pedrozo 14 to pace the Wildcats, who had lost the first meeting to the Wolves 50-39 one day after a 14-day quarantine ended. South hit five of its 11 three-point shots in the first quarter while building a lead that it held much of the contest.
"When you shoot the ball well, you can negate a lot of sins," Calo said. "I really feel like we're one of five or six teams around that can really shoot it, and when they're falling, that opens up the whole floor."
Trailing 32-20, Kilbourne coach Tom Souder called time out and audibly laid into his team, yelling "They're just playing tougher than we are." The Wolves closed with a 9-0 run to end the half and pulled even at 32-all early in the third quarter.
But Pedrozo ended a South drought of 6:39 with one of his three treys in the period and Wildcats gradually rebuilt their lead to as large as 15 before a late Wolves flurry. Kilbourne never led in the game.
Ian Schupp scored 20 points and Travis Mecklenburg 16 to pace Kilbourne, which thrives on crisp ball movement and excellent flow within its motion offense. At 6 feet 5, Schupp – who averages 18 points per game — is one of the top low-post players in central Ohio, and became the program's career-leader in scoring Friday.
"They'll beat of teams when they shoot the ball that well," Souder said, referring to South. "We just weren't as tough tonight as we should have been. We didn't share the ball or take care of it as well as we have of late, but Westerville South deserves a lot of credit for that. That's a really good team over there."
The loss did little to taint a remarkable season by Kilbourne (15-4, 11-2), which is in a position to win its first OCC title in the program's 30-year history. The Wolves already have set a program for wins, topping two 14-8 seasons. A win Saturday at Westerville North will assure itself of no worse than a share. Kilbourne earned a No. 8 seed in the district tournament.
The picture is muddied because it is unknown if South will be able to make up all of its missing OCC games. And one of its remaining opponents is believed to be headed to COVID quarantine.
Souder has spent the final 21 seasons of a 43-year coaching career at Kilbourne, which has never been known for basketball. The gym's walls are covered with accolades of the school's state championships teams in boys and girls lacrosse, boys and girls water polo and boys soccer. The venerable coach assisted Randy Ayers at Ohio State in the 1990s.
"When everybody was limited to four- and later six-man pods in the summer, our kids really bought in," Souder said. "We had a lot of optimism coming into the season. We have some great kids who have been in the program with us three or four years. What we've been able to achieve is really gratifying because our guys just bust their butts every day. They've earned whatever we get.  I've had more fun coaching this year than I've ever had just because they're such great kids."
Souder has followed capably in the footsteps of his father, Al, who died at age 92 on Jan. 9. During a 28-year Hall of Fame career in which he won 308 games, the elder Souder guided Fort Recovery to a Class A state championship in 1971.
"I feel great for what Tom has been able to achieve with his guys," Calo said. "It's been one of the feel-good stories of the season."