Shelby County basketball was heard Saturday as three favorites won in predicted, and occasionally…lopsided fashion.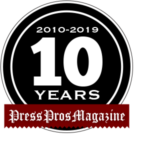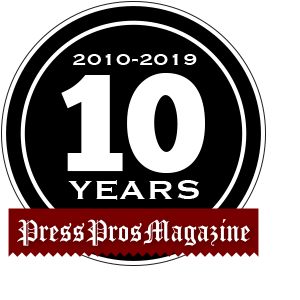 Piqua, OH – It was day of basketball at times marked by lopsided deficits and some ugly play – symbolic of early games between outmatched teams.
But by nightfall of Saturday's Div. IV triple-header Shelby County basketball had been heard, and in resounding fashion, as #6 Russia outlasted #7 Newton, 67-56, #4 Lehman survived #5 Troy Christian, 36-32, and in the nightcap #2 Jackson Center simply smothered the #12 seed, Mississinawa Valley, 53-19.
"It's good to get these [first round] games out of the way, get adjusted to the tournament and playing under these circumstances,"  said Jackson Center coach Scott Elchert.  "You have to take in the atmosphere and move forward.  Now it's one game at a time, and it gets a little tougher."
In the day's first contest it got tough immediately for Newton, who fell behind early to a hot-shooting Russia Raider bunch and trailed 21-6 at the end of the first period.  And try as they might, Newton never really overcame that margin, despite a furious fourth quarter comeback attempt in which junior Chandler Peters shot them back to within ten points.  Peters would finish with 21 points, but Russia held on in the final two minutes to maintain their lead and move on to Tuesday's semi-final round with a 67-56 decision.
Xavier Phlipot led the Raiders with 17 points, and teammate Ben Bohman finished with 16.
The nightcap proved to be an identical start as Jackson Center came out hot, savaged overmatched Mississinawa team with its defense, while Carson Regula and Jace Mullenhour did the heavy lifting on offense, each scoring 13 points for the game.
Ironically, the Tigers leading scorer, Aiden Reichert, was held to just 6 points for the game and left in the fourth quarter with a bloody nose.  His was not for lack of effort…just that the shots wouldn't fall.
JC (17-6) led 18-6 at the end of the first quarter, and 33-6 at the half, holding Mississinawa scoreless for the entire eight minutes of the second quarter.  The Hawks did score 13 points in the second half, but seven of those came in the fourth quarter against the Jackson Center reserves.  Mississinawa finished their year with a 2-20 record.
"That's a good basketball team, and they're known for their defense,"  said Hawks coach Tim Barga.  "We knew what to expect.  We played selfishly throughout the season and we played that way tonight.  They're well-coached, and he (Elchert) coaches the right way."

Scott Elchert was not overly concerned about Reichert's lack of points, because the 6'5″ senior had his looks.
"This just means he shouldn't miss any shots the rest of the tournament,"  joked Elchert.  "But we also had a lot of other kids who stepped up to score tonight and we feel like that's who we are.  Most nights we have multiple weapons, so we're not one-dimensional with Aiden Reichert."
The most compelling game of the day belonged to Troy Christian (12-5) and a Lehman team that's surprised people with their best record in years.  The Cavaliers, under Pat Carlisle, entered the tournament with a 14-5 record, size, and a developing defensive personality.
Troy Christian is young – very young – but athletic and on most nights capable of turning teams over with their pressure and outrunning them to rim for easy baskets.  But that plan went wet against Lehman, who came out with a mindset of turning the tables on Ray Zawadzki's Eagles.
Thanks to 6'6″ sophomore center Justin Chapman and a three-pointer from Luke Frantz, the Cavaliers held a 7-5 lead at the end of the first quarter.  And thanks to three-pointers by Donovan O'Leary and Landon McIver the Cavs led 17-10 at the break, as one Troy Christian shot after another rolled off the rim.
In fact, for a period of 7:52 seconds of the first half the Eagles didn't score at all, a trend that would return in the second half to threaten Lehman.
Zawadzki and Eagles came out of the halftime locker room with full court pressure, and it helped them carve into that 7-point deficit.  And made shots by Chas Schemmel and Ben Major helped cut the Cavalier margin to 24-18 by the end of the quarter.  But still, Troy Christian hit on just two of ten attempts.
Meanwhile, Lehman couldn't hit shots, either.  For nearly six minutes spanning the end of the third and the beginning of the fourth the Cavaliers went without a field goal – their only points coming on free throws.
But TC could not take advantage.  One shot after another went clank as their attempts went up and their percentage went down.  Still, they closed the margin to 25-24 with six minutes left in the game, but failed to tie on a missed free throws, and then came up empty through a pair of ill-timed turnovers.
Then, with 90 seconds left TC cut the margin to 33-32 on made three-pointer by Lucas Day, but never closer as they were forced to foul in the final minute and Lehman iced the game at the foul line.
"When you hold someone to 33 points, technically, you would expect to walk away with a win,"  a disappointed Ray Zawadzki said later.  "I feel bad for the kids, because I think we were 10 for 47 from the field, and today it just would not go in the hole.  We had a lot of quality shots…and defense and effort are the backbone of our program, and for that I give the kids credit.  But it just wouldn't go in for us tonight."
Carlisle, in his second year with Lehman, breathed a sigh of relief, himself, knowing he'd won ugly…but knowing, too, that the Cavs had survived with good fundamental basketball.  They defended, they rebounded, and hit free throws (10 of 14) in the critical fourth quarter, scoring just one field goal in the final eight minutes.
"We've been a very good defensive team throughout the year, and normally we take care of the ball pretty well,"  said Carlisle.  "But please write this…hats off to Troy Christian.  What a year they had, what a program, and what a team that was prepared to play.
"We had a good night.  We had a good start, we had a little run there in the second quarter and that helped us a lot.  I guess we had a period there in the third and fourth quarter where we didn't score, but we hit our foul shots late…in the fourth quarter.  The kids did a great job, knowing the game plan and staying with it.  They represented Lehman tonight, and our good year continues."
Seven different Eagles scored for Troy Christian, led by Ben Major's 11 points…but no one else scored more than 6 points (Alex Free).  For the game, officially, Troy Christian shot just 11 for 47 (23.4%) from the field.  They hit 11 of 15 from the foul line.
Lehman shot 36.9% from the field, while hitting an impressive 14 of 16 free throw attempts.
The Cavs move on to play Russia in the tournament's second round on Tuesday, at 5 pm.
And Jackson Center jumps into the always-interesting Bermuda Triangle of meeting a Shelby County League opponent for the third time when they play Sidney Fairlawn. That game tips Tuesday at 7:30.
"So this is how it rolls,"  said Elchert on his way to the bus back to Shelby County.  "We're very familiar with Fairlawn and they're a very dangerous team on the right night.  They can put a lot of offensive weapons on the floor, and any coach in the area would tell you the same thing."
And this is how it rolls:  Every team from Shelby County is dangerous on a given night.  Ask Newton, Troy Christian, and Mississinawa!