The Dayton Flyers were six-point underdogs at home to a strong Saint Louis team, but on Senior Night seniors Jalen Crutcher, Ibi Watson and J0rdy Tshimanga buried the Billikens, 76-53, as UD's stout defense forced the losers into 19 for 70 shooting.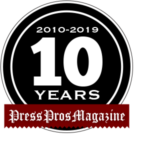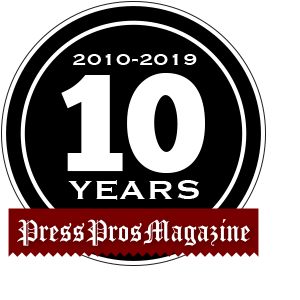 DAYTON — If there was one scenario University of Dayton basketball coach Anthony Grant didn't want his team to experience, it was a loss on Senior Night.
And it certainly didn't bode well for the Flyers Friday night in UD Arena.
—They were six-point underdogs. . .at home, a rarity for the Flyers.
—They were coming off two straight losses, the last during which they blew an 18-point second half lead at Rhode Island.
—They were playing Saint Louis, an Atlantic-10 Conference blue blood, arriving in Dayton with an 11-2 record and a three-game winning streak.
If Grant developed any worry lines on his forehead about the game, his Flyers straightened them out with a near-perfect display of immaculate basketball.
UD beheaded the Billikens, 76-53, due mostly to the contributions of seniors Jalen Crutcher, Ibi Watson and Jordy Tshimanga.
And there was no fumbling and stumbling with a mammoth second-half lead this time. The Flyers leaped to leads of 10-0 and 17-5 early-on.
Saint Louis pulled to within 19-16, but the Flyers put on a 15-0 run to take a 34-16 lead and never even glanced over their shoulders.
The Flyers just kept piling on in the second half, no glancing back, until they had a 28-point lead, 76-48, with three minutes left.
It was UD's 10th straight win on Senior Night, but that didn't assuage the stinging memory Grant had on his Senior Night at UD.
"Yeah, we lost, we did," said Grant. "I still remember it. Still remember that feeling. It's not a good feeling. Of all the great memories I have playing at Dayton, that one sticks out to me.
"I remember walking off the court my Senior Night, being in the locker room, knowing what it felt like that I wasn't going to put that uniform on again in front of the Dayton fans," Grant added. "It's a deep wound. Thinking about it just rips the scab right off.
"And Senior Night means alot to me because of that. It's very, very special to me to be able to send seniors out with a win because I know what it is like not to be able to do that. It goes by fast and suddenly your senior year is there and your last game is there.You want to go out with a win and I can't tell you if I played well or if I played poorly.. I don't remember. But I do know we didn't win the game."
And what team them?
"Notre Dame. . .makes it even worse," said Grant.
Crutcher made certain he went out a winner with 19 points and six assists. Watson made certain he went out a winner with 14 points. Tshimanga made certain he went out a winner with eight points and eight rebounds.
There is a chance, a long shot chance, that the Flyers could play one more home game. All they have to do is advance to the Atlantic-10 tournament finals.
The Atlantic-10 announced this week that the tournament is being moved up a week. The final game, for the championship, will be played in UD Arena on the afternoon of March 3.
The Flyers were scheduled to play their last regular-season game that day in UD Arena against Virginia Commonwealth. That game has been scrapped, but another game was added — Wednesday night at Saint Joseph's in Philadelphia.
The outside opportunity to play in the A-10 championship game at home invigorated the Flyers when they heard the news.
"I ain't sayin' that this game tonight was my last game because the A-10 championship is here," said Crutcher. "I'm looking at that as my last game here. I'm looking forward to the tournament and the chance to will this team to the championship."
That's a tall order from a small guy. Crutcher is only 6-foot-1, but on the floor he is a human vitamin pill. The Flyers, though, are 12-and-7 overall and 8-and-6 in the A-10. They won't be highly-seeded and they have some tall trees to scramble over to find their way back to their home floor.
"It is definitely some extra motivation," said Watson when asked about the A-10 title game in Dayton. "We didn't want this to be our last game at UD. We're excited for the opportunity and we're going to compete as hard as we can to try to get back in this building again."
There was a scary few minutes Friday when it looked as if Crutcher might not play another game this year, let alone a phantom title game at home.
Just 1 1/2 minutes into the game, Crutcher crumpled to the floor near mid-court on the far sideline. When he got up, he limped to the dressing room.
Fellow senior Ibi Watson took the initiative. He quickly bottomed out a pair of threes to help the Flyers build a 10-0 lead.
"Jalen is a great player, our playmaker," said Watson. "When he went down I knew we needed somebody to put the ball in the basket, somebody to be a little more aggressive, so I filled that role."
But with 15:42 left in the half, Crutcher had his ankle taped, after he rolled over on it, and was back in the game.
"I don't know what happened, I didn't see it happen, I just saw him go down. So I didn't know about his availability," said Grant. "Jalen is a tough, tough kid, man. If he can walk he is going to play."
While the Flyers were knocking down half their shots — 25 of 50 — Saint Louis was casting stones that didn't hit the driveway. They tossed up 70 shots and made only 19 for 27.1%.
The Billikens leading scorer, Jervon Perkins came in averaging 17 a game. But he had Rodney Chatman stalking him end line to end line and made 2 of his 14 shots (1 of 7 from three) and scored seven points.
Amazingly, with those seven points he was only one behind team leader Terrance Hargrove Jr., who scored eight on 3 of 9 shooting.
"I'm proud of the effort we got against a very good team, an NCAA tournament team," said Grant. "Our defense, especially in the first half, enabled us to build a lead. And we did enough in the second half to make certain we came out with a comfortable win."
Indeed. This time the Flyers didn't imitate collapsible tents in the second half they way they did at Rhode Island. And St. Louis endured the repercussions.