Botkins, the ninth-ranked team in the Division IV state poll, trailed five-win Bradford at halftime. A second-half surge and 28-0 run pushed the Trojans past the Railroaders and into next week.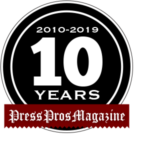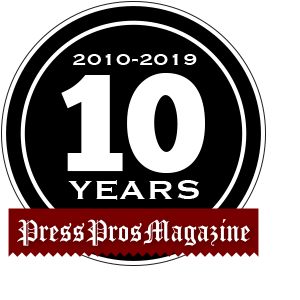 Piqua, OH – The Botkins Trojans knew what was coming. So you could excuse the Trojans if they jogged a little slower to the locker room at halftime of their Division IV sectional tournament opener.
Botkins, the No. 1 seed in the Piqua sectional, trailed No. 11 Bradford 27-25 after a stunning first half. The Railroaders hustled, hounded and held the Trojans in check in an opening-round game that can often be decided by halftime.
The Trojans faced a similar situation last week when attempting to clinch their first Shelby County Athletic League title since the 1992-93 season. Botkins trailed the underdog Russia Raiders at the half before coach Sean Powell's fire-and-brimstone speech ignited the Trojans.
"He threw a couple markers. He got into people's faces," said senior Jayden Priddy-Powell. "Just sparked another type of energy into us."
"It wasn't much of a speech," coach Powell said. "I've got some seniors and they knew. They just needed to settle down being the first game of the tournament."
Whatever happened in the Trojans' locker room … it worked. Botkins survived another scare and came away with a 63-45 victory.
Bradford (5-17) led 27-18 with 1:35 left in the second quarter on the dagger-like shooting of sophomore Parker Davidson. He drilled three 3-pointers in the first half. The Railroaders also exploited the Trojans' defense, sprinting past them a handful of times for fast-break layups following Botkins' baskets.
Botkins (20-3), meanwhile, had good looks on offense. Just not good luck getting them to fall.
"I think it was our inability tonight to get back after we scored," Powell said. "They got some early layups. When you give a team life like that, it's going to be tough to dig out of that. … Once Bradford got rolling it was hard to slow them down. That's what basketball is. It's a game of runs."
The Trojans – just like in last week's SCAL title-clinching win – rallied. They scored the final seven points of the first half to pull within 27-25.
Priddy-Powell, one of six seniors on the roster, was determined to not end his high school career this way. He scored Botkins' first eight points of the second half and did it in a variety of ways. He hit a jumper off the glass to tie the game with 7:43 left. Two minutes later he gave Botkins the lead for good with a steal and layup. After a free throw, Priddy-Powell hit a 3-pointer with 4:49 remaining for the 33-27 lead.
Priddy-Powell's one-man scoring spurt ended there, but the points kept coming from the Trojans.
Junior Jameson Meyer hit one of his three 3-pointers. Priddy-Powell scored down the lane. Sophomore Carter Pleiman it a pair of free throws. Senior Zane Paul knocked down a 3-pointer after getting a steal. His second straight steal ended with a basket and free throw.
After the scoring run was over, Botkins led 46-27 with 1:30 left in the third quarter.
"I realized I wasn't giving my team what they needed in the first half," Priddy-Powell said. "Second half I realized my team needed me. I came out and I tried to fight for my team.
"We all depend on each other. Anyone can make a big shot on any night."
While Botkins was doing just that, Bradford struggled to generate any offense with Davidson sitting on the bench almost the entire third quarter with four fouls.
The Railroaders' final points of the first half came with 1:35 remaining. Their first points in the second half came with 47 seconds left in the quarter. That's a scoreless span of 8:48.
"That made it very difficult for us because Parker is our horse," Bradford coach Jay Hall said. "When he's out it does become difficult for us to get points. I don't think a lot of people know this, but he's pretty much playing on one leg right now. He sprained his ankle to the point you still can't see his ankle bone. It limits his quickness, his ability and his speed."
Davidson finished with 19 points.
Bradford also received a solid effort from freshman Hudson Hill, who handled the Roaders' ball handling duties. His wrap-around pass underneath the basket to fellow freshman Tucker Miller for a lay-in ended Bradford's scoring drought. Miller then added Bradford's next four points, too.
"Hudson has been playing well for us. He takes care of the ball, he's very calm and collected," Hall said. "Just a good hard-working kid. He's got three years left with me and I'm excited about that."
Botkins junior Jacob Pleiman battled inside for 15 hard-fought points to lead the Trojans. Meyer finished with 14, Priddy-Powell 12 and Paul 10.
Priddy-Powell said this year's tournament has a different feel being a senior and that one-and-done scenario. And if near capacity crowds had been allowed into the gym on Friday, well, that might have made a bigger difference in Friday's game, too.
"I was nervous because, shoot, if I lose it's done for me. Junior year I knew I had another year left. Senior year, yeah I was kind of nervous," he said.
"If the crowd was louder we probably would have been( even more) nervous. I stayed patient and my teammates stayed patient."
Next up for Botkins is No. 13 Houston at 7:30 p.m. Tuesday back at Piqua High School. Botkins won both SCAL meetings 59-28 and 72-39.
"It's step-by-step. Win eight games. It's a process," Powell-Priddy said of the tournament trail. "It's big for Botkins. They don't get a lot of seasons like these. The community loves it."
And so do the players … even with those impassioned halftime speeches.