Both ample skill and considerable good fortune lie at the root of Ohio State's ascent to No. 4 in the country, but don't overlook the masterful touch of Chris Holtmann in expertly mixing all the ingredients in the Buckeyes' success.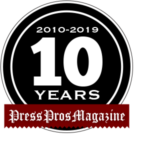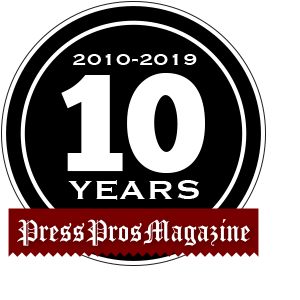 It never got old — OK, maybe it did a time or 10 — when Bullwinkle J. Moose would begin his Saturday morning cartoon capers with this little bit of banter to his sidekick, Rocky the Flying Squirrel:
"Hey, Rock…watch me pull a rabbit out of my hat."
"Again???" Rocky would intone.
And, inevitably, that's when things would go south.
The same fate may yet befall fourth-ranked Ohio State on its closing five-game stretch to end the regular season, given two games in locales where the Buckeyes have yet to win under head coach Chris Holtmann and three other games vs. teams ranked third, fifth and 11th in the nation.
Thankfully, Holtmann has proven himself a far more adept magician this season than Bullwinkle ever aspired.
Time after time, whether it made logical sense at the time given statistics and previous performance, Holtmann has pulled a rabbit out of his hat with pre-planned lineup combinations or spur-of-the-moment hunches which have turned dire dilemmas into another Ohio State win.
He'll have to reach even deeper into his chapeau starting Thursday night (8 p.m., BTN) at Penn State, Sunday at home against third-ranked Michigan and over the final two weeks when OSU travels to Michigan State and plays host to No. 11 Iowa and No. 5 Illinois.
The Buckeyes have won six straight and nine of 10, so they are six-point favorites against Penn State (7-10, 4-9), which has been the sand in Holtmann's oyster since his debut season in Columbus in 2017-18.
OSU, which fell a game shy of winning the league, went 0-3 against Penn State that year.
The Buckeyes won their only game against Penn State in Columbus the following year. But, after embarrassing the Lions, 106-74, in Value City Arena last season, OSU suffered a humiliating 90-76 debacle in the rematch on the road.
That's a 56-point turnaround, which is as puzzling as how Ohio State jumped to an 11-point lead in the teams' first meeting Jan. 28, trailed by eight with eight minutes left, yet still found a way to win, 83-79.
With his offense stuck in the mud throughout that second half, Holtmann orchestrated a victory via defense and by forcing the ball into the post, putting E.J. Liddell on the line a season-high 10 times.
Liddell made all 10, even though he was just barely over 70 percent from the line at that time.
Defensively, OSU held Penn State without a two-point field goal the last 9:25, even though the Lions had scorched the Buckeyes on drives to the basket all night.
Holtmann pulled that off while giving liberal minutes down the stretch to both Justin Ahrens and Seth Towns, a duo that won't be showing up on any all-defensive team any time soon.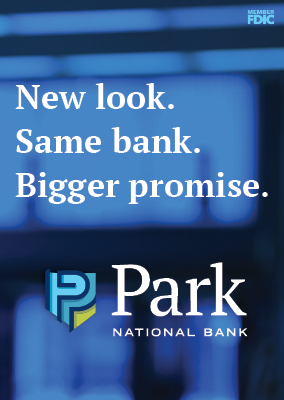 Forget the notion Holtmann's choice made sense because both Ahrens and Towns justified their presence with offense.
Towns didn't score at all and Ahrens went scoreless in the second half.
That's just one instance this season when Holtmann went with a head-scratching combination or trusted a player in a situation where logic dictated otherwise.
OSU defeated UCLA largely because of two three-pointers near the six-minute mark from freshman Eugene Brown and a blocked shot and put-back by freshman Zed Key.
Not many coaches would entrust the worth of a resume-boosting non-conference win to such inexperienced players that early in a season.
While Key has since been frequently consequential for the Buckeyes, Brown virtually vanished after that, until Holtmann stuck him in deep in the second half at then-No. 8 Iowa and reaped the benefits of Brown's unexpected three-pointer from right of the circle.
Kyle Young has hit several big threes in Ohio State's recent hot stretch, something Holtmann continued to allow him to do even though Young started the season 2-of-17 behind the arc.
Way back in early December, OSU trailed by eight at halftime at Notre Dame because Cormac Ryan scored 15 for the Irish in the first half.
OSU shut Ryan out the rest of the way and came back to win by five, largely because Holtmann played Musa Jallow throughout the second half in his first action of the season on a night when Holtmann didn't plan to play the previously-injured Jallow at all.
Whether it's via jumping out to big leads and hanging on at Illinois, Rutgers or Wisconsin — all of which were Top 15 teams at the time — or finding a way down 11 at home against Rutgers and down eight against Penn State, Holtmann has pushed all the right buttons or played all the right hunches.
"Every game I go in with a certain rotation in mind," Holtmann said. "This team is different, because we do have guys who are nine, 10, 11 (in the rotation) who are somewhat similar in their impact.
"I don't know that I always get it right. What I'm trying to do is reward guys who have worked in practice and deserve an opportunity. As much as possible, try to keep everybody engaged."
It's hard — no impossible — to find a scholarship player on the OSU roster who hasn't hit a big shot or provided crucial minutes in more than one victory.
And it's a testament to Holtmann's instincts and adaptability that he's found a way to get the most out of players like Ahrens and Justice Sueing — who struggled significantly early on but has since become a constant double-double threat — while managing the team successfully through injuries to point guards Jimmy Sotos and C.J. Walker.
"I don't mind admitting that I felt optimistic about this group," Holtmann said. "I'm also not going to ignore the fact that I've been surprised that we've gelled in a quicker way.
"We've also seen some guys, some really good players, emerge. You don't always know that's going to happen. You just don't know what a team's collective spirit is going to be from year to year. We're still writing our story, so I'm hesitant to say too much. But I feel really good. Yeah, really good.
Bruce Hooley is a former sports editor of the Troy Daily News and covered Ohio State and NCAA sports for The Plain Dealer for 18 years. He covers OSU for Press Pros and hosts the We Tackle Life podcast on iTunes and GooglePlay.