There's no explaining the root canal every game against Penn State proves for Ohio State, but the Buckeyes' survival sets the stage for a monster matchup Sunday in the only Michigan game OSU fans will get this season.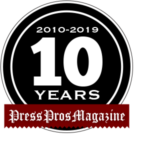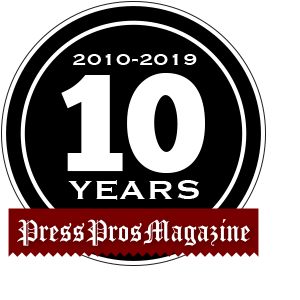 There's something about the sight of an Ohio State uniform that awakens, offends, energizes or motivates Penn State.
No matter how mundane the Lions have been, no matter how inept they've played previously, the mere glimpse of OSU is all it takes to trigger a basketball metamorphosis akin to a caterpillar becoming a butterfly.
Ohio State coach Chris Holtmann effectively said as much this week when asked if his team would devote any early-week practice time to a quick-turnaround, possible Big Ten championship game Sunday against third-ranked Michigan.
"No," Holtmann snapped. "Not one second."
Good thing, given how hard the fourth-ranked Buckeyes had to work Thursday night to claim a 92-82 triumph that preserves the stakes of their upcoming showdown with the once-beaten Wolverines.
OSU made 11-of-15 two-point shots in the first half and two-thirds of its nine three-pointers. It committed fewer turnovers than Penn State and battled evenly on the boards, yet still led only 47-43.
Very early in the second half, that four-point lead turned into an eight-point deficit.
And even with a 15-0 Ohio State rally, and even with Penn State missed nine straight shots from the field after that, the Lions were still within six with 1:18 to play.
"Do I look like I just survived?" a flushed and weary Holtmann asked afterward. "That's exactly how we all feel. Give them credit. They made it really difficult for us. That was a tough one, as we expected it to be."
A foul-prone E.J. Liddell led OSU (18-4, 12-4) with 23 points, 17 of which came in the first half.
Duane Washington took over from there with 15 of his 21 points in the second half in perhaps the most efficient game of his Ohio State career.
Washington attempted only nine field goal attempts, making four-of-five threes, and had only two turnovers in 29 minutes.
C.J. Walker, who's come off the bench ever since missing five games due to a right hand injury, had 13 points, seven assists and only one turnover in his best offensive night since returning seven games ago.
Coincidentally, or not, Ohio State has won all seven games since Walker's return.
Holtmann is fond of saying, "Old wins," and he won't be amending that in light of the experience Washington and Walker displayed in the Buckeyes' tenth win in 11 games.
"Having older guards is really, really important," Holtmann said. "They've been through a lot of these moments. Those guys are fearless, too. That's how they play. They also understand what winning possessions late look like. Sometimes, younger guards don't understand what winning possessions late look like."
Washington and Walker didn't wait until the finish to make their presence felt.
With the Buckeyes trailing 59-51 after Liddell's departure at 13:24 with four personals, Walker hit a triple, two free throws and another layup in quick succession around a Washington three-point play off a baseline jumper and four-point play off a trey he sank despite getting fouled.
The spurt put the Buckeyes back in front, 65-61, and a Liddell free throw and Eugene Brown three-pointer boosted the lead to nine.
Walker, though, knew better than to get comfortable.
"I've been in college basketball for a long time," he said. "The game is full of runs. Penn State is really good team, especially at home."
So back came the Lions, cashing in on repeated free throw attempts that allowed them to draw within 74-70 despite missing nine straight shots from the field.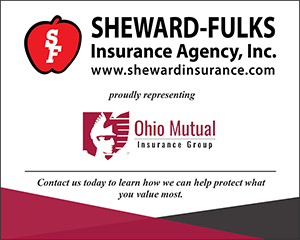 Holtmann, whose only two previous trips to Penn State ended in 23- and 24-point losses, felt the burden of a slowly-expiring clock.
"They haven't been close, the two times we played here," he said. "So, obviously, you're aware of that as a coach."
Liddell threw in an apparent back-breaking three at 1:33 to push the lead to 85-76, only to have Myles Dread cancel that with Penn State's 12th triple seconds later.
Washington added another three-point play inside the one-minute mark, however, to finally drive the stake into the Lions' hearts.
"They are just a difficult matchup for us." Holtmann said. "Give them credit. They battled….Our bench really carried us. Our players made plays offensively. We were not good enough defensively, but our group collectively offensively was really good."
If it didn't catch on after a first half in which it shot 65 percent inside the arc and 67 percent outside it yet led only 47-43, Ohio State began comprehending just how difficult this night would be early in the second half.
A seemingly-innocuous second-foul on Liddell when he needlessly whacked a Penn State rebounder after a perimeter miss from Justin Ahrens gained greater significance soon afterward.
Less than a minute later, Liddell gained his third at the defensive end and went to the bench with the Buckeyes in front, 49-47..
Lundy drained a three right after that and Penn State had its first lead, 50-49, with 17 minutes to play.
That was the Lions' eighth triple in 17 attempts — yes, better than 50% — and their ninth bomb a possession later matched their highest total in five games since losing at Ohio State on Jan. 28.
Not that they were finished. Of course, not.
Lundy stroked another triple at 14:54 to provide a 59-51 edge and complete Penn State's 16-4 burst out of the halftime locker room.
"We were not playing with enough force," Holtmann said. "We did not close air space quickly enough. I also thought we were not physical enough on the ball at the point of attack. Our ball screen coverage was not connected enough, but I also thought they made some really tough shots, some hard shots."
Bruce Hooley is a former sports editor of the Troy Daily News and has covered Ohio State and NCAA Sports for the Plain Dealer, Sports Illustrated and others for 35 years.