The Miami East girls got off to a bad start and could never quite catch up, thanks to a mercurial Waynesville guard named Isabella Cassoni who stole the show and ended the Vikings' season.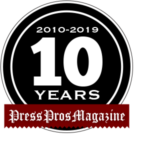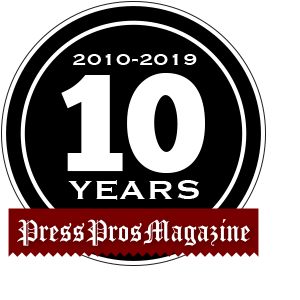 Covington, OH – Afterwards, Miami East coach Bruce Vanover summed it up in five or so words.
"You can't get down 9-0,"  he said, summarizing the Viking girls' 45-20 loss to #8 seed Waynesville Thursday night.  "The game was lost in the first two-and-a-half minutes."
Because try as they might they never got closer than six points for the rest of the game, never really threatened offensively, and never really found a way to marginalize the impact of junior Spartan guard Isabella Cassoni…the best thing to come out of Waynesville since Mike Hartsock!
The diminutive 5'5″ junior put on a ball-handling clinic, quietly scored a game-high 24 points, and simply wore down East with her ability to control the pace of the game, the clock, and find an additional 16 points from the other four players on the floor.
In five or so more words…she was Curly Neal good (the old Globetrotter dribbling wizard).
"She's been working on her game for a long time,"  said Spartan coach Tim Gabbard.  "The problem is…she's so fun to watch that the other four stop moving sometimes and just watch her."
But to his point, in the first four minutes of the game Cassoni took over, out-running the Vikings to the rim, scoring on a deep three from the wing, and demonstrated that her skills were, at least on this night, untouchable.
And yet Vanover called a timeout, made some defensive adjustments (zone), and quit trying to outrun Cassoni up and down the court.
In the meantime Vikings guard Paxton Hunley hit a couple of shots, Mara Posey (15 pts) became engaged, and little by little their energy began to catch up to that of Waynesville's and Cassoni.  By halftime East had closed to deficit to a manageable 25-15.
In a year that saw  the Vikings shut down for 41 days because of the Covid virus, the lack of unity and cohesion of effort was sometimes noticeable.  But Bruce Vanover can coach, and the first six minutes of the third quarter belonged to East's defense, which suddenly found a way to corral Cassoni, shut down the passing lanes, and make the Spartans stand and wait for her to do something they hadn't seen before.  Posey and company took advantage, as East cut the Waynesville lead to 26-20.
And had it not been for a pair of turnovers – lost possessions – and a missed wide open three-pointer by Hunley from the wing – that lead could have been three points, or a change in lead.
"Those two quick turnovers hurt us, and if we make that shot it's a different game,"  said Vanover.  "Because when you play defense like we do you play a little bit better yet when you're scoring.  You feel better about yourself."
Six points was as close as they got.  Waynesville bumped the lead back to ten by the end of the period, and in the fourth Cassoni began to find teammate Leah Butterbaugh in the post for some point-blank shots that kept the margin at ten, and East at arm's length.  After trailing 26-20 with two minutes left in the third, the Vikings scored just five points for the remainder of the game.
Another example of her impact:  Her ability to dribble drive and penetrate the Viking defense was so good that Isabella Cassoni went to the foul line fourteen times for the game…while East, collectively, only got there twice.
Still, Vanover had no issues with his team's effort, or the fact of their season ending at .500…12 up, and 12 down.
"I've never had a team that left it on the floor more than this group has,"  he said.  "They play hard, they're fun to coach, and they don't quit.  We've had kids in and out all season with Covid and we knew tonight would be a challenge.  We wanted to keep Cassoni to about half what she got, but again, the game was lost in the first two minutes.  I know they won by 15, and they got some at the line at the end of the game, but I can't say enough about how hard the girls played…and that's the way they played all year."
Simply put, Isabella Cassoni, for her size, is the best talent we've seen in the tournament to date and her 24 points led all scorers for the game.  Mara Posey led East with 15 points, while Paxton Hunley finished with 6…and all in the first quarter.
Waynesville, 14-7, moves on now to play West Liberty Salem, who nonchalantly beat Northeastern in the evening's opening game…58-7!
And if that score made you blink – or think – consider a couple more girls tourney scores on Thursday night.
In Division III, Berlin Hiland, the #1-ranked team in the state, beat Coshocton…70-4.
And in Division I, #1-ranked Mt. Notre Dame beat Cincinnati Western Hills…85-6.
Of course we claim we're doing this for the sake of the kids.  But it's hard to believe that some Western Hills player went home afterwards and said, "We got beat 85-6…but at least we got to play in the tournament."