After building a 58-40 lead with 10 minutes to play, the Dayton Flyers went into snooze mode and watching Rhode Island thunder back on a 29-11 run to tie the game in regulation and then steal it away from the Flyers, 91-89, despite a career-best 29 points from red-shirt freshman Zimi Nwokeja.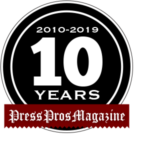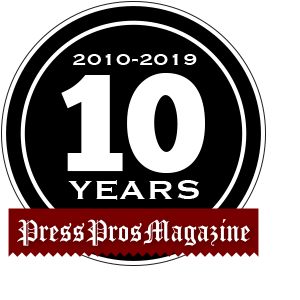 DAYTON — For 30 minutes, the University of Dayton basketball team had the University of Rhode Island bound and gagged, ready to toss the Rams into Wickford Harbor.
Unfortunately for the Flyers, a regular collegiate basketball game is 40 minutes.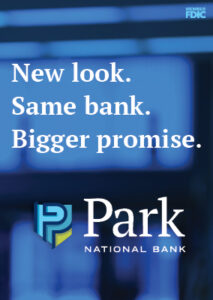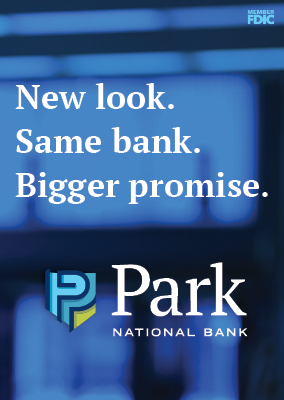 So, an 18-point lead with 10 minutes left, and a 12-point advantage with six minutes remaining, dissipated like the morning fog at noon.
And, incredibly, the Flyers drop-kicked this one off the sides of their feet, losing in double overtime, 91-89.
How can that happen? Oh, so many ways.
Suffice it to say one could wrap up the total disintegration on the game's last play. With the Flyers down two, 91-89, they had 03.2 seconds to tie it. . .or win it with a three.
They had the ball out-of-bounds at the far end. But Mustapha Amzil fumbled and dropped the inbounds pass at mid-court as if the basketball was a hooded cobra and Rhode Island grabbed it as the horn shattered UD's wildest hope.
The Flyers received a surprising coming-out party from red-shirt freshman Zimi Nwokeja, a career-best 29 points. And they got a psychological boost with the return of Rodney Chatman, his first game since late December.
They weren't enough.
The Flyers led, 58-40, on a drive to the basket by Nwokeja with a little under 10 minutes to play.
Then, ignited by Rhode Island star Fatts Russell, who is far from obese, the Rams outscored the Flyers, 29-11, to tie it, 69-all, and send it into overtime.
The Flyers led, 68-63, with three minutes left. But Ibi Watson, an 82%  free throw shooter, clanked two. Chatman missed a three with 30 seconds left that would have tied a yellow ribbon around the old victory.
With 06.9 seconds left, Jordy Tshimanga only made one of two free throws when two makes would have won it, leaving it at 69-69.
The Flyers took a 76-72 lead in the first overtime with three minutes left. But Jalen Crutcher missed a lay-up, then turned the ball over and Nwokeja turned it over, enabling Rhode Island to pull even, 78-78.
Crutcher, the man who has won so many games in the final seconds over his career, had another chance. But his three-pointer at the buzzer bent the front of the rim.
Off to a second overtime.
Once again, the Flyers barged ahead, 86-85, but Crutcher missed a drive to the basket and the Flyers soon found themselves down, 90-88, when Crutcher was fouled en route to the hoop with 03.9 seconds left,a chance to tie it. He hit the first, but missed the second. grabbing his head in agony.
Rhode Island's Antwon Walker made one of two free throws with 03.2 second left to make it 91-89. A miracle could happen. It didn't. Amzil dropped the inbounds pass.
UD coach Anthony Grant echoed the message that 30 minutes do not make a game.
"You have to play for 40 minutes," he said. "And tonight it was 48 (actually 50, but even Grant was discombobulated on this night). We were able to build the lead, then the last 10 minutes of the game, we just didn't do what it takes.
"The game is going to be 40 minutes, not 30 minutes," he added. "We stretched it to 48 (50). . .and it's disappointing, but we have to accept it, we have to understand it."
What they have to understand is how to protect an 18-point second-half lead, they have to do better than 5 of 26 from three, they have to do better than 24 for 37 from the foul line and they have to do better than committing 16 turnovers.
"At some point, we have to grow up," Grant added. "We have to understand what is required every night."
Nwokeja's 29 points consisted of 9 for 10 from the field, 2 for 2 from three, 9 for 11 from the foul line and nine rebounds.
Grant, though, was in no mood to toss orchids and roses at Nowkeja, even if you subtract his 9 for 10 the Flyers were 21 for 57. And his 2 for 2 from three was in contrast to Crutcher's 0 for 4, Amzil's 0 for 6, Elijah Weaver's 0 for 4 and Watson's 0 for 2.
"We lost tonight," said Grant when asked about Nwokeja. "To me, it's about having a level of consistency as a team across the board. That's what's required to win.
"Every night we have to bring energy and know what is required offensively and defensively, on the backboard, the ability to take care of the basketball and keep teams out of easy transition opportunities," said Grant.
Nwokeja put check marks in all those boxes during his 40 minutes after coming off the bench. The rest left too many blank spots.
As so often, Jordy Tshimanga was foul-plagued and a non-entity with five points and six rebounds, with a seat on the sidelines for most of the second half.
Tshimanga, Chatman and Nwokeja all fouled out as the officials blew the seeds out of their whistles, calling the Flyers for 27 fouls and Rhode Island for 23.
The difference on the Rams' side was Fatts Russell, playing with an injured leg that limited him to four points in January when the Flyers beat Rhode Island at UD Arena, 67-56.
And it was much the same in the first half Tuesday. Russell was 1 for 9 and 0 for 2 from three as the Flyers held a 34-28 halftime lead.
Russell, though, a senior playing on Senior Night, took over after the Flyers built their 18-point lead.
His shooting didn't improve, 4 for 17 from the field and 0 for 4 from three. But he kept penetrating and either drew fouls or served up easy layups for his teammates. He was 12 for 16 from the foul line, had seven assists, five rebounds and four steals on his way to 20 points.
"Fatts Russell took the game over and did everything he could to will his team to victory," said Grant. "His team followed suit. They fought, they battled on the offensive glass. And another young man (freshman Ishmael Leggett) stepped up and made five threes, something he hasn't shown. When that happens, you have to make adjustments.
"You have to be able to match and surpass that energy, that will, that grit. We all have to be better," Grant added.
The Flyers have three regular-season tests remaining against the Atlantic 10s upper echelon. On Friday night they are at home against Saint Louis. Then they have games with St. Bonaventure and a third meeting this season with Virginia Commonwealth, to whom the Flyers already have lost twice.