As per usual, a lot of first-time writers shared their opinions from recent posts – on will we have a state tournament…are the Buckeyes for real…and has the state sabotaged the future of high school sports?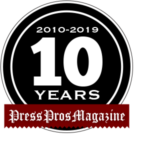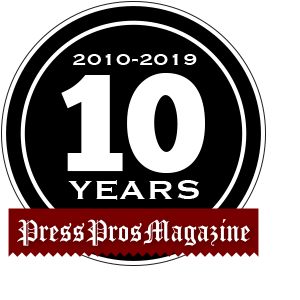 Emails and contact with Press Pros over the past month have centered around one prepondering question?  Because of the Covid restrictions, and the threat of a new spike, will there be a state boys and girls basketball tournament given the worst-case scenario?
"You hit the nail on the head with your concluding statement in last week's Anna-Jackson Center column.  "Unless Mike DeWine steps in first" casts doubt once more as to whether there'll be a state basketball tournament this year.  Your thoughts?"  … Jas. Chanell
(Ed. Note:  Actually, the doubt is made more palpable by the fact that the question was raised after the game by one of the coaches, if you'd like to be closer to the source.  We just borrowed it.)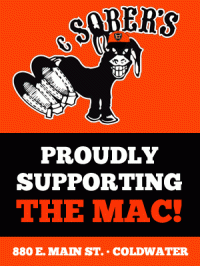 "Went to a girls sectional game this week and there weren't seventy five people there.  Time to clean house with the department of health, Mike DeWine, and Jon Husted for ruining this necessary experience for kids 'unnecessarily'.  The disappointment will last much longer than Covid. Just my opinion."  … Tim Cruea
"Someone has to survive all this, and it's unfortunate that there's no one left from the Spanish Flu to ask how they managed to live through it back then."  … Tom Killilea
(Ed. Note:  I'm guessing they didn't worry about anything other than being well enough to live, go to work, and support themselves. And somehow they got through it without television.)
"If there is a state tournament, where can I get a photo of the scoreboard photo of Mike DeWine reminding us he's watching?  What a wonderful Christmas idea for the person who has everything.  First-timer, and I like the site."  … Ed Shanks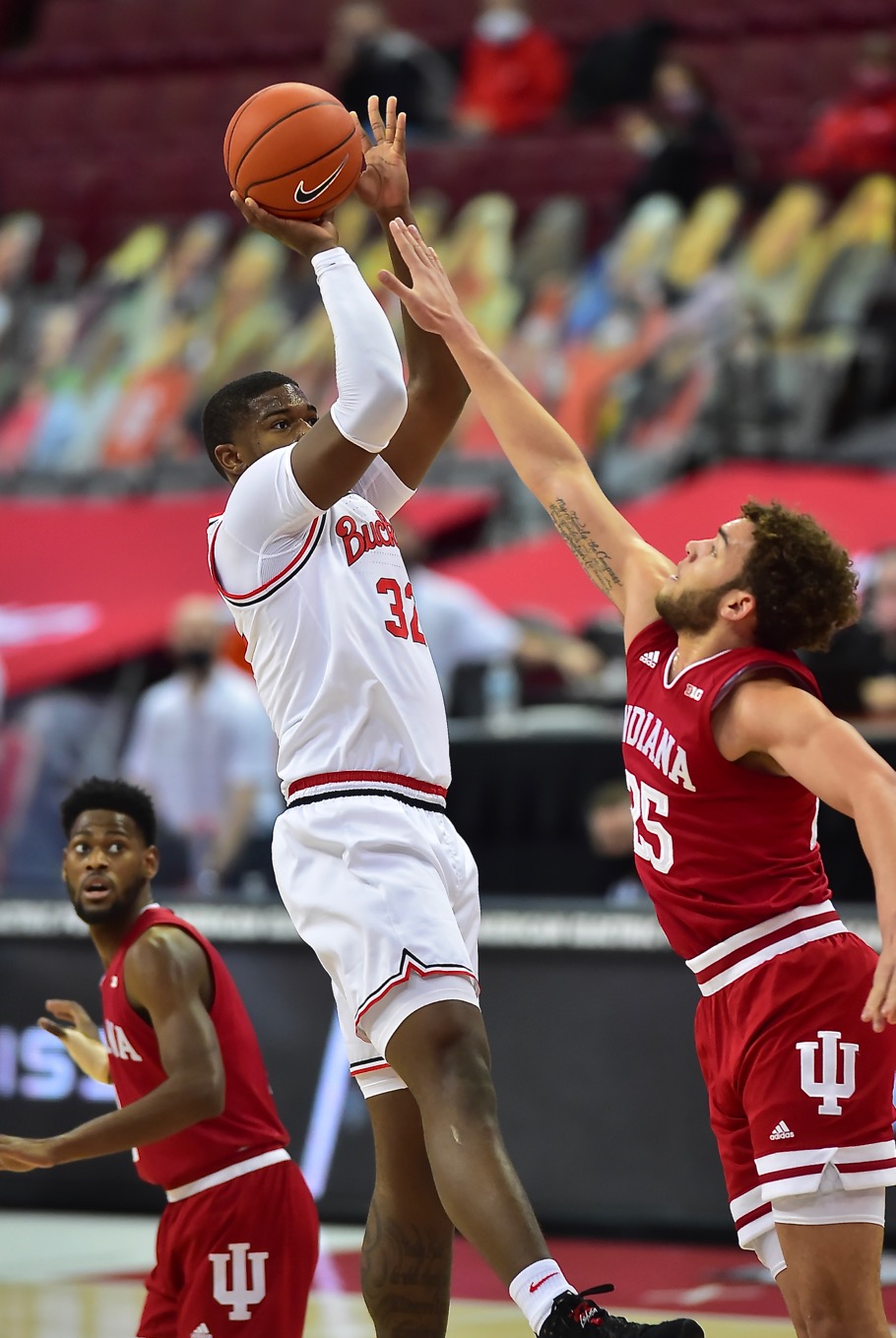 The Buckeyes are making a lot of new friends and readers on Press Pros.  Here's some proof.
"I enjoy your coverage of Ohio State basketball and wonder if in a year when Duke and North Carolina aren't even ranked in the top 25, yet Creighton, Purdue, and Rutgers are…how for real are the Buckeyes?"  … Bruce Malone
(Ed. Note:  Bruce, you'll find out this next ten days – Penn State (on the road), Illinois, and Michigan)
"Really nice to see another side of Ohio Sports besides football.  O-H for the basketball Buckeyes.  First-time writer to the Press Pros site."  … Terry Vanderwahl
"Congrats to the Buckeyes for giving some fresh color to Big Ten basketball.  I'm partial to victory orange and blue, myself."  … Tom Sando (Illini baseball, '73)
Throughout the 2020-'21 high school sports year, we've it brought to people's attention the impact of schools not being allowed to sell tickets for football and basketball and the threat to their sports calendar for next year.  Others are beginning to wonder, too.
"It's an interesting suggestion, but where is your proof that schools won't play next year if they can't sell tickets this year?  Isn't that being a little dramatic?"  … Kevin Cooney
(Ed. Note:  If it is dramatic, it's the drama being considered in many rural schools in divisions 5 through 7 who depend on tickets sales to supplement their overall athletic budget.  Take 60 K out of the kitty for a school like Symmes Valley (Division VII, Lawrence County) and do the math, yourself.)
"If they can't play I'm sure DeWine will feel the pain and tell them he's keeping them safe from themselves." … Donald Watson
"Would it be the end of the world if we couldn't afford to play sports for a couple of years in order to save even one life?  Where are the priorities?"  … Mary Jo Kline
(Ed. Note:  I guess it would depend on your individual priorities.  Do remember yours when you were eighteen?)
Every time we write some mention of former big leaguer and Springfield native Harvey Haddix we get at least one response:
"I really enjoyed reading your Hank Aaron article. I was 9 years old and remember when that game in Milwaukee happened. Ironically, when I attended Urbana College Harvey's nephew, Steve, lived on the same floor with me and Steve and I played on the Blue Knight baseball team. Steve wore a pair of Harvey's spikes. I was amazed of how small they were.  Thanks for jogging my memory."  Ron Mescher
Finally, on over-hyping the Super Bowl…..
"I agree about all the pre-game (two weeks of it) crap that comes with the Super Bowl.  I dislike all the self promotion, and junk the talking heads (maybe I referred to the wrong end of the human body) who seem to think we have a need to know. Enough to make a man puke.  I turn the TV on at game time and it off when the fourth quarter clock goes to 00:00.  I've had enough.  Ready to go fishin'."  … Mike Mescher (Dayton Northridge)