Marooned with winter, snow, and awful TV, have you taken inventory on things you've seen enough? And more important, are lopsided tournament games one of those things? Do you care?  And how do you fix it?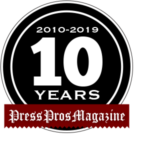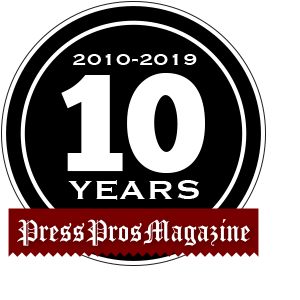 A weekend of cold, snow, and no football on TV.
There was the NBA, if you watch that.
And, there were the Buckeyes, and a lot people, including Press Pros, watched the 17-4, #4-ranked scarlet and gray of Chris Holtmann beat Indiana Saturday and engender talk of them being one of the #1-seeds in the soon-to-come NCAA tournament.
That was the good.
But there was bad, too – tiresome – and  a quick list of the some of it that we've seen too much.
Top of the list…enough of those Liberty Mutual commercials – LiMu and Doug – where you only pay for what you need, where apparently there's no sense of client beatdown and fatigue.
And if we do get eight inches of snow this week I bet we get through it. No, it's not enough to scare people for the last year with the consequences of pandemics and politics, now we add normal winter weather.
And why do reporters stand out in it while they're on camera? Do they think we can't look out and see for ourselves? Are we that naive'?
Are they?
And…have you seen enough – too much – of tournament basketball games, girls in last week's case, that end 74-7, like Division IV Fort Loramie beat Mississinawa Valley on Saturday?
Or did anyone notice our coverage of the Arcanum vs. Twin Valley South game last Thursday where the Trojans led 52-11 at halftime, and let their foot off the gas in the second half to win, 75-23.
And there were more.
Div. I Wayne beat Springfield 88-17. Centerville beat Stebbins 61-10. Div. III West Liberty beat Meadowdale 77-14. Tri-Village beat Dayton Christian 82-16.
Our all-time worst?  A few years ago we happened to be there when Chaminade beat Belmont, 86-8 at Hobart Arena.
The question is…why these games happen at all? Why do hopelessly outmatched teams HAVE TO PLAY in the sectional round of the state tournament?
And please don't make the argument that we do it for the sake of the kids. Because if they have a record of 3-19 they know what's coming, and can guess the outcome of playing a top seed who's 19-3.
Don't tell me that everyone deserves a chance. What chance?  That every now and then a #16 seed beats a #1, so we've got to do it this way.
But how long, realistically, before every now and then actually happens? Is it like waiting for the Kohoutek comet (https://en.wikipedia.org/wiki/Comet_Kohoutek) to appear? That comes around again in 75,000 years, if you're waiting.
Please don't tell me that…this is tradition, that it's the way we've always done it, as a former Southwest District board member shared with me over the weekend. But in the next sentence he shared, "Follow the money. The more games the more tickets sold, and more revenue for the OHSAA."
Ah, the truth will set you free.  Or does it?
Not during a pandemic, when only two people per athlete are allowed to watch. I physically counted the crowd at the Arcanum game last Thursday – 51 people. What money? What revenue?
And for the record…I've seen plenty of pre-pandemic blowouts in the earlier days of the tradition.   And people didn't come to those games, either. People don't pay to see bad basketball – not anymore – especially at tournament prices.  In fact, a lot don't show up until the districts, and more competitive games.
The Piqua Division IV boys sectional is a notable exception, because the teams that play ARE competitive, most come from the Shelby County League, and some are playing each other for the third time in a season.  But still…there are beatdowns.  Inevitable!
A solution?  How do we make it better?
I, and others, have for years advocated that if you don't win a requisite number of games in the regular season you don't qualify for the tournament! I believe that, and even coaches believe that, but they're not going to be public with their opinion because of…you know…tradition, and professional courtesy.
But not all coaches. Some who have teams that are average, or less, still want to play those low-seed games for the sake of winning just one tournament game, knowing that one is probably all they're going to win.
"One win can help turn things around for the following year," one told me recently. "It can help your program going forward."
Perhaps.
But if works for football, why can't it make basketball better if you limit the number of teams that qualify for the tournament?  They don't let every football team in the playoffs, but they're getting close. Next year they've voted (coaches) to extend the regional field from eight teams to twelve.  Apparently there weren't enough beatdowns in the current format.
They say it's a chance for more to share the playoff experience.  But In 2019 there were forty two games in the first round of the football tournament, alone, with winning margins of 35 points or more – five touchdowns.  What kind of experience is that, exactly?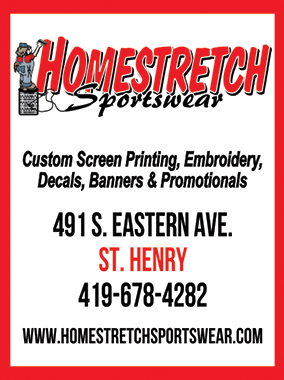 Follow the money is the obvious reason for justifying lopsided outcomes in first-round tournament games. But if revenue is that important perhaps it's time to look deeper at the process and assess debits and credits. Are the 'suits' spending more than they can raise by operating a more fair and equitable tournament?
And then there's the question of how to make the state tournament – the Final Four – relevant.  One, some say they charge too much for tickets.  And television has hurt, for sure, allowing people to stay at home and watch.  Whatever, it isn't working.  Attendance has plummeted in the past decade.  The tradition is suffering!
Marketing, or the lack thereof, has hurt, too. Marketing any product is a challenge, to the OHSAA's defense.  But it's even harder when the lopsided early games don't pass the public's sense of value.
If you operate it like the NCAA tournament you can conclude the process of determining a true champion in three weeks, not five. You improve the field, improve the competition, and improve the fan interest.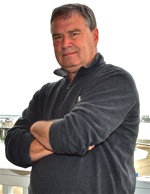 Now you have something to market, a competitive tournament that can lift its head above 74-7 outcomes.
You can make the claim that the kids who play really are proud to be part of the process…and believe me, I'm advocating here FOR the kids!
We say it's time to change some of our traditions, anyway, as well as how we think about other unjust issues in our culture. Would it hurt to change the tradition of the state basketball tournament?
Or another way of thinking…does it help to leave it the way it is – like LiMu and Doug?
And just stick our heads in the sand?