In a winter off-season of don't know what to expect next, the Buckeyes know exactly what to expect from senior catcher Brent Todys. He's going to play…and produce!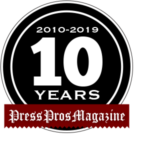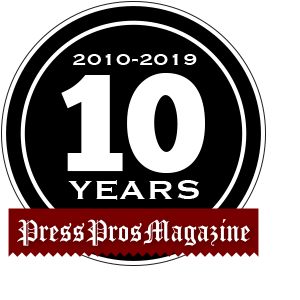 In my calls this off-season to Buckeyes coach Greg Beals, there's one particular phrase I've grown accustomed to, thanks to the myriad of uncertainties and baseball going forward due to the Coronavirus.
"Nothing new," says Beals.
Or….
"I know why you're calling.  Sorry…I haven't heard a thing."
Or….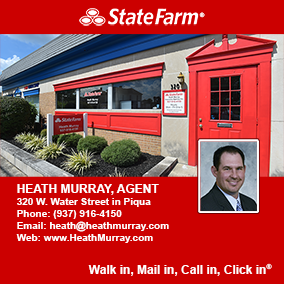 "I don't know anything about a schedule yet,  or where we'll be playing opening weekend," he said just last week.
Such is the reality of waiting for a 2021 NCAA baseball season. Some schools (leagues) have their agenda already. Others, including the Big Ten Conference, did not as of the second week of February.
But the one thing that was certain for Beals was the catching position, despite the departure of would-be senior Dillon Dingler, who was drafted in the second round of last June's MLB draft and signed by Detroit.
"I like the setup for our infield – some experience and known production there – with Pohl (1B), we have options at second base, Dezenzo (SS), and Nick Erwin (3B)," said Beals during a pre-Christmas visit.
"And I like our catching with Todys behind the plate and Archer Brookman backing him up," he added with a smile and a nod of certainty.
Notable, because Beals is an old catcher, and catchers don't pull punches when they assess the importance of the position, or the attributes necessary to sit behind home plate.
Beals has always talked about Brent Todys, from the time he spent a hot July day in 2018 traveling to the Shenandoah Valley Summer League to see him play in southern Virginia, to the process of bringing him back to Columbus to be a Buckeye.
Todys grew up in Westerville – the pride of Bob and Wendy Todys – and graduated from North High School. He then spent a JUCO year at Andrews College, in Cuthbert, Georgia, where he hit .353 with 20 doubles and 6 homers. That's where Beals found out about him.
"I went to watch him play and I liked what I saw," remembers Beals. "I liked his leadership behind the plate, and generally just how he managed a ballgame."
Since that time he's become an even bigger believer.
When starting catcher Dillon Dingler broke a hamate bone in his hand on opening day of the 2019 season, Todys was pressed into service as the everyday catcher for the next fifty five games of the season. During that span he hit .340 for the first month, and ended with a .256 average and 9 home runs…the wear and tear of every day catching taking its toll over the last month. What he did made a believer out of Beals and the coaching staff.
"He's tough," said Beals in an interview prior to that year's Big Ten Tournament. "He durable, and he's dependable. You know what you're going to get every day from Brent Todys."
As a hitter…..
"He gives you a competitive at bat, and he handles the strike zone well,"  said hitting coach Matt Angle recently.  "When he's in a competitive mode he can hit a lot of different pitches."
Fast forward, and past the disappointment of a lost 2020 season, and Todys is one of the first people Beals talks about in preparation for a hoped-for 2021 season.
Adds Beals:  "Does he throw like Dingler?  No, but few do. But he makes up for it in other ways. I'm comfortable with him back there handling our pitchers."
Therein lies considerable responsibility. With perhaps the most talked about pitching staff in the Big Ten, Todys will need to get the best out of hard-throwing starters Seth Lonsway, Garrett Burhenn, and Griffan Smith, all capable of reaching the 90s with the fastball.
In addition, the bullpen portends more heat, and the need for a veteran presence behind the plate to help it navigate to a place of comfort and reliability, and that quickly.
The projected wear and tear of the responsibility is highly palpable.
"I'm fine with it," says Todys, eager for the drama of protocols to pass – for playing baseball to take its place. "This is what I dreamed about in high school. I always wanted to be a Buckeye – to be in these shoes."
And like afore-mentioned names in the lineup, he knows they have to make the most of a shortened season. He knows the importance of getting off to a fast start.
"Very important," he says. "But pitching is going to be our advantage. We have those big arms out there and they're going to give us a chance every game. We have depth and we can take care of any matchup.  And our lineup will be talented.
"We need a hot start because there's no conference tournament, and no magic for winning that like we did in 2019.  So we'll have to get up to speed in a hurry."
He'd rather play than talk, and with glove-busters like Lonsway, Burhenn, TJ Brock, and Bayden Root to catch, a lot of his time will be devoted to breaking in a backup catcher's mitt.
But that's OK. There is no one – and I mean, NO ONE – happier to play college baseball in 2021 than the hometown boy from Westerville.
No one happier just to be a Buckeye. "It's such an honor," he assures.
And no one more dependable in the face of uncertainty…than Brent Todys.