Marion tuned up for the post-season with a physical challenge on the road at Russia.  Senior Alex Eyink made sure that they got home, and to the tournament, on a win.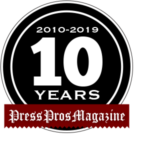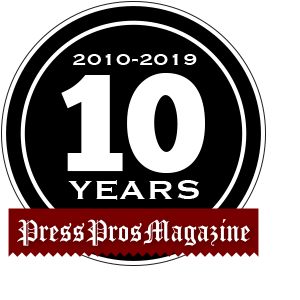 Russia, OH – Alex Eyink stood outside Marion Local's locker room giving a postgame interview to a reporter.
The writer, ramping up to a question, complemented Eyink's play by saying "seemed like you had a pretty nice night out there."
"Uhh yeah, he's a stud!" one of Eyink's teammates interjected as he walked by.
Eyink certainly played that way Saturday. The senior guard, who's committed to play basketball for Capital University next year, put up 19 points as the Flyers used a second-quarter run to keep Russia at arm's reach in a 55-43 victory.
"They didn't have a kid that could stay in front of him, and eventually he found some creases," Marion head coach Kurt Goettemoeller said. "He also made some plays getting in the guts and finding teammates, too. He's definitely our best offensive player and he played well tonight."
He was aided by two stout performances in key moments from junior guard Peyton Otte and senior forward Charlie Huelsman, who picked up 10 and 12 points, respectively.
Much like the snow plows in of the local town government, Marion and Russia took some time to break the ice Saturday.
Five turnovers, two fouls and a shot thrown over Marion's backboard all occurred before either side managed to convert a field goal, with Eyink finally breaking the cold stretch on a lay-up.
Including those two, the quickster recorded each of Marion's first six points.
Throw in a 3-pointer to open the second quarter of action, and Eyink tallied nine points in just nine minutes en route to an 11-point first half. But Marion led 12-11 with less than a minute gone in the second period.
"I really got going to the bucket early," Eyink said. "And then my guys were getting me the ball. We run a lot of plays where we get me in isolation, but really, we run this pick [play] and if you don't set the right screen I'm not getting downhill. And then I really got going from 3 [point range] once they were taking away the drives."
Both teams were battling back-and-forth throughout those opening stretches, but Otte broke that trend with a second-quarter flurry similar to Eyink's in the first.
With the score tied at 17, Otte converted a triple that proved the game's final tie-breaking shot and found the net with a floater a few minutes later to spark a 10-1 Marion run to close the first half. The Flyers led 27-18 at the intermission and didn't relinquish their advantage at any point in the final two periods.
"We got some stops defensively, which was huge," Goettemoeller said. "We hit a couple shots, Dane Goettemoeller right at the end of the half put the basket in to get us to a nine point lead at half. That was huge."

Otte not only scored the basket that secured Marion's final lead of the game, he also put them ahead by double digits for the final time with a layup to stretch its third-quarter lead to 35-25.
The team's edge never again fell below 10 points.
"Even though he's a little small, he really is strong," Eyink said. "And he can just bully through some guys.  And he can really knock it down."
Huelsman knocked down his fair share of key shots as well.
He converted the game's lone dunk, putting Marion ahead 14-11 and igniting the road bench to the point that Russia head coach Dave Borchers elected to call timeout to quell momentum.
He knocked down a 3 in the middle of Marion's key 10-1 burst.
And when Russia cut Marion's lead down to 27-23 to open the second half, it was Huelsman who converted a layup and, a few possessions later, came up with a steal and another lay-in to help extend Marion's lead back to 33-23.
"Charlie is a versatile defender for us first of all," Goettemoeller said. "He can guard a four or a five inside and then he can handle the ball. So that's a versatile kid, and he's a key to our team."
It wasn't all sunshine and roses for the Raiders, however.
In-game shouts from head basketball coaches are easy to miss, especially one that does so with the frequency and ferocity of Goettemoeller.
But in the early goings of the Raiders and Flyers' fight, one sentence he yelled out to his bunch was clear: "42 is kicking our a**."
The callout referenced Russia sophomore forward Ben Bohman, who sported No. 42, and Marion was certainly taking its licks from the underclassmen at the start of the contest.
Bohman picked up the Raiders' first five points, including an and-one layup converted between a trio of Flyers defenders. 
The big man battled for two offensive boards and finished the first half with seven points.
Eventually though, Marion slowed Bohman down with a bevy of post-traps and found the offense it needed to pull away.
If there was any doubt about the final result, Eyink eliminated it with a couple of strong driving finishes in the first few minutes of the fourth quarter.
There was a clear trend to his scoring: Drive until Russia stopped it. And it wasn't very often that it did.
Goettemoeller has designed his offense to move the ball back and forth until the driving lanes open.
"You need that. We need more than one guy doing that," Goettemoeller said. "If you can't drive and penetrate then you're pretty easy to defend. But the thing is you've gotta get ball reversal first, and we did a good job getting to the third and fourth side of the court, and then trying to penetrate."
With the win, Marion Local heads into its final regular season game against New Knoxville with an 11-7 overall record. Tipoff is at 7:30 p.m. Friday.