Coaches often say, "You can't take away everything." That's the issue of late dealing with Ohio State's balance. The culprit is often the least likely suspect, as Indiana learned on Saturday.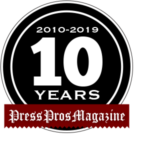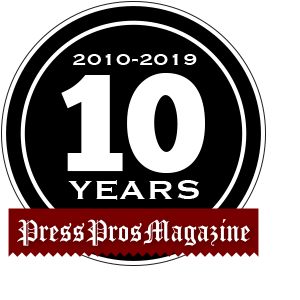 Players tend to nod off when a coach gets down to the fourth or fifth line of an opposing scouting report with the insistence that, despite being buried so deep on the priority list, the remaining low-level threats are still authentic concerns.
About that time, the dire warnings to, "Watch this guy and this guy and this guy, and don't forget about him or him or him, either," starts sounding like one of those white-noise machines insomniacs play to lure them into their REM cycle.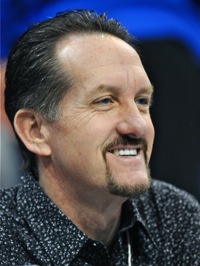 That's the challenge for teams playing Ohio State amid its current six-game winning streak and a stretch of nine victories in 10 games that's lifted the Buckeyes to No. 4 in the nation and a top seed in the NCAA Tournament if it started today.
Indiana became the latest victim Saturday in a 78-59 Ohio State thumping where film study and advance analysis wound up guaranteeing the Hoosiers nothing but a sixth loss to OSU in seven games over the last four seasons.
"Ohio State is a terrific team," Indiana coach Archie Miller said. "We knew that coming in. There's a reason they have climbed the ladder as the season has grown. They have tremendous balance. They can really, really ruffle you and rattle you."
Of course, nothing stuns more than the haymaker you don't see coming, and there's no chance IU expected knockout to bear the OSU fingerprints it featured.
Despite allowing an early 19-0 burst and resultant 16-point deficit, the Hoosiers climbed back within 10 points at the break and had further closed the margin to six by the 17-minute mark.
IU would no doubt have settled for limiting the Buckeyes' top two scorers — E.J. Liddell and Duane Washington Jr. — to three collective points over the next 10 minutes. And so much the better if the Hoosiers also denied three-point specialist Justin Ahrens any success during that span.
Well, be careful what you wish for, Candy Pants, because it's likely to be your post-game lament.
"We have gifted and versatile offensive players and I think they've bought into playing together," OSU coach Chris Holtmann said. "For example, Justin, while he may not have had great numbers, what he did was create great space on the floor, because of the threat that he is."
By the time Ahrens landed his only triple of the game inside the six-minute mark, OSU had extended its margin to a high of 23 points with its supporting cast taking over the scoring spotlight.
When Indiana closed to 40-34, Justice Sueing hit a three-pointer from the key.
Back within six a minute later, IU suffered from Zed Key's offensive rebound and assist to Kyle Young.
Down five soon afterward, the Hoosiers lost Key on the offensive glass and he tipped in a Washington miss.
C.J. Walker then followed an IU turnover with a right-wing three in a defender's face as the shot clock ticked under :02.
"Those can take the wind out of your sails a little bit," Holtmann admitted. "By all accounts, those were a couple really good possessions defensively for Indiana."
While Liddell wound up leading the Buckeyes (17-4, 11-4) with 19, he had only a single free throw in the 27-9 burst that put the game away.
Sueing bounced back from a scoreless game at Maryland on Monday with 16 points and 10 rebounds, half of which came on the offensive end.
"The last game, I didn't perform at all," Suing said. "It wasn't my best game. I really wanted to move on from that one."
Washington scored 12 and Walker 10, giving OSU four players in double figures for the third game in a row and fourth time in five games.
That's great balance.
But even better, the Buckeyes feature unpredictable balance.
No single player has been in double figures in all four of the recent games in which OSU has had four scorers with 10 or more points.
"It's been probably one of the biggest factors for our success," Holtmann said. "There's no question, our guys have embraced their roles and are starring in their roles.
"Now, that's fluid. Hopefully, that will continue and our guys will continue to embrace that, because we're going to continue to need everybody on our team in various situations. It's been really impressive to this point."
That unselfishness, lack of ego and dedication to doing individually what's necessary for the team's success also shows up when no one is watching.
Washington came back onto the court immediately after an earlier home win against Northwestern to shoot extra free throws after missing a pair late in that 10-point victory.
Saturday, Ahrens spent more than 30 minutes hoisting threes after going just 1-for-4 against the Hoosiers.
His confidence should be fine for an 8 p.m. Thursday game at Penn State after making six in a row, nine of his next 10, then four more to go 19-of-21 from long range near the end of his extra workout.
"We're on a nice little run right now," Sueing said. "We're going to continue to try to push it."
Miller certainly noticed and envied the work ethic while his team was getting outrebounded in the second half, 24-13, and 36-28 in the game.
"We got worked on the boards," the IU coach said. "Second-chance points (for OSU) was 20. Look at the turnovers. We had 15 and we are not going to be able to play with 15 turnovers. Today was not our day and Ohio State had everything to do with it."
Bruce Hooley is a former sports editor of the Troy Daily News and hosts the We Tackle Life podcast on iTunes and GooglePlay.