Top-ranked, Division III Worthington Christian marches on with a Friday night 58-48 win over talented Whitehall.
By Steve Blackledge for Press Pros Magazine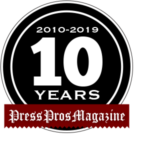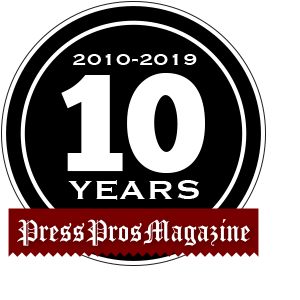 Worthington, OH – The hallmark Worthington Christian basketball teams that Kevin Weakley played point guard for in the early-to-mid 1990s were characterized by their frenetic pace and uncanny three-point shooting.
The program is prominently listed in the Ohio High School Athletic Association record book with top six seasons ranging from 230 to 292 made threes, with three single-game efforts of 19 treys.
Weakley, now in his 21st season as coach at his alma mater, said before a Mid-State League Ohio Division tournament title game Friday that the only thing the Warriors – top-ranked in the state in Division III – are missing is a dead-eye perimeter shooter.
While those vintage teams, coached by Ray Slagle, emphasized and embraced a unique style (for that era at least) to make up for a lack of size and athleticism, the new-era Warriors possess a little bit of everything, including five starters between 6 feet 3 and 6-5.
During a hard-earned 58-48 win over a talented Division I Whitehall team Friday night, host Worthington Christian (20-1) proved why it can be a force to reckon with in the upcoming district tournament.
"The best thing I can say about us is that we're a veteran team that plays with a lot of cohesiveness and is willing to make sacrifices for the good of the team," Weakley said. "We have a lot of talented players with diverse skill-sets. I think we're difficult to match up with all five spots on the floor, but sometimes it's a process for the players to figure out where to get the ball to be most effective. Tonight was a perfect example of that."
Whitehall (12-10) came out in a tenacious matchup zone, often collapsing two defenders on Warriors junior first-team All-Ohio point guard DJ Moore. In turn, the Rams overplayed the passing lanes and came away with a bevy of steals.
The ploy worked to perfection as the Rams stayed within a possession or two much of the contest. The teams were tied 26-all at halftime. Moore, a 6-3 Liberty University commit averaging close to 20 points per game, didn't make his first basket until the 4:36 mark of the third quarter.
"We came in very well prepared and did exactly what we wanted to in defending Moore, but he's arguably the best point guard in the area and we knew they would make adjustments to free him up," Whitehall coach Drew Williams said. "Kind of like in the first matchup (a 52-44 Worthington Christian win on Jan. 29), it was a bit of a cat-and-mouse game with a lot of adjustments by both sides."
Moore, who also was a first-team All-Ohio receiver as a sophomore but opted not to play last fall, moved about 10 feet closer to the basket.
"It's more important for me to find the open person than to score," he said. "In most games, I see a lot of traps and double-teams, and it's process making the right reads and getting the other guys in the best spots on the floor. Moving down low into more of a high post was something we came up with at halftime.
"But the thing we emphasized most was boxing out, crashing the offensive boards, cutting down turnovers and just playing good, solid basketball.  I didn't score a whole lot tonight, but the other guys came through with big shots, rebounds and strong defense. Everybody made important contributions and that's the way we always are."
The game featured three lead changes and six ties, the final one coming with two minutes remaining in the third quarter.
But senior Tyler Kindberg hit back-to-back three-point shots and Moore turned a steal into an easy layup, giving the Warriors a big momentum boost heading to the final quarter. The Rams were unable to pull within four the rest of the way.
"We hit a lot of big threes tonight (seven to be exact), but they ones we made were high percentage shots that were created by breaking them down in the half-court with extra passes," said Kindberg, an Indiana Wesleyan signee who finished with a game-high 16 points.
Kobe Buford added 13 points, Moore 12 and Isaiah Hazlewood was a beast on the offensive boards for Worthington Christian, which will go have go through undefeated defending district champion Harvest Prep to fulfill its next goal. Prep edged Worthington Christian in a district final last year, just days before COVID-19 resulted in a cancellation of all winter sports.
"It all starts with DJ," Weakley said. "He's an extremely tough matchup at all three levels for anybody we play against. He's a special point guard. It's easy to take him for granted, but believe me, we don't. I appreciate him even more in big games like this when we're forced to fight through some adversity. He's the ultimate team player."
Weakley believes this team has the makeup to reach the state tournament for the first time since 2008, when it was runner-up.
The Warriors were runner-ups in 1994 (Weakley rimmed out a last-second 18-foot shot in the title game), state champion in 1999 and runner-up in 2000. A standout player on those back-to-back state teams was guard Tyler Joseph, who is front man for the ultra-successful rock band Twenty-One Pilots.
Before the season, MSL Ohio coaches opted to hold a first-ever league tournament with the idea of allowing teams affected by COVID quarantines an opportunity to play for some kind of title.
Kei'Von Wiggins came off the bench to lead Whitehall with 14 points.
"They've got the whole package," said Williams, who was a long-time assistant at Brookhaven under the late Bruce Howard. "They've got size, experience, chemistry and they're very difficult to defend. And coach Weakley is one of the best coaches around. He gets the absolute most out of all of his teams. They're going to be a tough out in the tournament."