It's one of the largest auto racing fan clubs in the country. The Dayton Auto Racing Fan Club (DARF) even left a lasting impression on Richard Petty. As NACAR kicks off its season with the Daytona 500 on Sunday, here's a look back to when The King made a pit stop in Dayton years ago.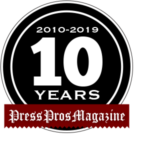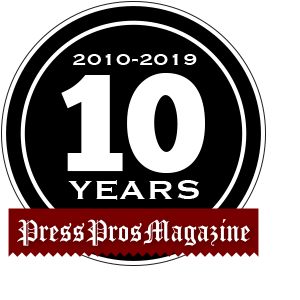 Dayton, OH – Richard Petty was coming off his third NASCAR stock car championship in eight seasons in 1971. Four more followed, including the upcoming 1972 season.
Petty was already battle tested from trading paint with some of NASCAR's greats like Bobby Allison, Benny Parsons and David Pearson, among others. Being in the middle of a pack – including speeds of 160 mph at Daytona International Speedway – didn't flabbergast "The King."
Petty, though, did find himself a bit bewildered in front of another pack – the Dayton Auto Racing Fan Club.
Members of the Dayton Auto Racing Fan Club (DARF) got word Petty was traveling through Dayton on his way to a small radio station in northern Cincinnati to promote '43: The Richard Petty Story.' DARF leaders contacted Petty's driver. The King agreed to stop by a DARF membership meeting at Centerville's Christopher Club to chat for 10, no more than 15 minutes.
"They were there longer than 15 minutes," said Jerry Wahl, one of DARF's five founding members. "Richard was enjoying himself. That was the biggest night we had. If the fire marshal would have come there we would've been in trouble. We had people sitting on the floor. That place was packed."
Petty's reaction to the DARF crowd? "I didn't know what I was getting myself into!" marveled NASCAR's first seven-time champion and career wins leader (200).
On Sunday, DARF typically would be hosting its Daytona 500 party. But the coronavirus pandemic has temporarily red flagged the annual gathering as well as its regular membership meetings.
DARF has been entertaining, educating and aiding the racing community for more than 50 years. The club officially took the green flag in 1969, though in prior years it ran a few laps as an unofficial gathering of racing enthusiasts. In the early years Gene Bundy – a die-hard sprint car fan – spent his own money making and mailing postcards notifying people of meetings and events.
When he needed some help to keep the club going DARF's original pit crew sprang into action. Gene Moore, John "Shorty" Miller, Dale "Lucky" Lutz, Bundy and Wahl formed the club with help from Dayton attorney, racing fan and DARF friend Charlie Buck.
The five friends met at Bundy's house. They printed postcards and spread them to dry on every available space in his kitchen. Then they hand addressed every postcard. A its peak DARF – officially named Dayton Auto Racing Fan Club, Inc. – boasted 1,000 members. Today the club has about 400.
DARF was created to bring racing fans together, especially at the race track. DARF's 2019 schedule offered members free or discounted ticket dates for 16 tracks in Ohio, Kentucky and Indiana.
The Miami Valley's racing history is as numerous as the Daytona 500 and Indianapolis 500 have miles.
A.J. Foyt, Lee Petty and Benny Parsons, among others, raced at the historic Dayton Speedway. Dayton's Dick Freeman and Harold Smith raced in the first Daytona 500 – then called the 500 Mile International Sweepstakes at Daytona – in 1959. Freeman finished 15th and Smith 21st.
As for the Indy 500, a Stoddard-Dayton won the inaugural five-mile race at Indianapolis Motor Speedway in 1909 and served as auto racing's first pace car in 1911, also at IMS. Area driving legends including Jack Hewitt, Frank Lockhart, Larry Moore, Salt Walther and car owners like Mutt Anderson and Johnny Vance made the Miami Valley a formidable racing foe.
In 1969, NASCAR's Bill France Sr. visited Dayton Speedway. He wanted to talk to ARCA drivers and invite them down to his new track in Talladega, Ala. The person working the booth, having never met France, charged him for admission. France was impressed they made him pay.
The speedways of Dayton, Eldora, New Bremen and Shady Bowl – among others – tested the talent, determination and backbone of the country's top racers.
And during its greatest years DARF was one of the largest auto racing fan clubs in the Midwest and perhaps the nation, rivaling clubs in Indiana and Michigan.
Like many clubs and organizations DARF has faced the challenge of keeping membership high. Just like the race cars they watch, life has travels faster these days compared to when the club started. There are more entertainment options competing for time and money. Families are stretched more with kids' sports, job commitments and additional obligations. Drivers are more accessible than ever with social media, meaning up-and-coming names – and even today's stars – don't need clubs like DARF to self-promote.
Still, DARF's board – led by president Larry Boos, who recently took over for former NASCAR flag man Rick Monroe – has helped the club stay in clean air.
"Back in our heyday you didn't have stores open 24 hours. You couldn't buy gas at 2 a.m. Now there's so much going on," Wahl said. "We were all younger back then when we really had the higher membership."
DARF membership meetings are held the fourth Tuesday at the Rip Rap Roadhouse in Dayton. Evening meetings are January through April … they take a break for racing season … then resume meetings September through November. During the golden years of DARF the club brought in some of the sports biggest names. Petty. Tony Stewart. Bill France. Chris Economaki. John Marcum.
There have also been some star-studded phone-in appearances. A.J. Foyt called during Jack Bowsher Night. Stewart phoned in to give Hewitt – two of the most colorful and entertaining drivers around – a hard time.
These days DARF's biggest events are the Race Cars & Future Stars car show at Piqua's Miami Valley Centre Mall in March, the Wally Scherer Injured Drivers' Benevolent Fund in October, Hall of Fame induction in November and the Banquet of Champions in December. In 2019 DARF assisted 12 drivers, fans and additional racing family members.
DARF started as an open-wheel fan club. Or as Wahl put it, "They didn't wany anything to do with the taxi cabs (stock cars)."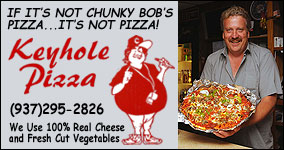 When the club formed Wahl was elected to call regional tracks asking for DARF dates. He saved legendary racing promoter and Eldora Speedway founder Earl Baltes for last.
"I called all the other track owners and told them what we were doing," Wahl said. " … Finally, I had to make the last call. I drank a few beers and called Earl Baltes. 'I'm in business to make money! I'm not in business to lose money!' Finally he cooled down. He said, okay if they're doing that I'll do that."
The coronavirus pandemic idled DARF for much of 2020. The club hopes that changes in 2021.
"No, I had no idea (the club would last this long)," Wahl said. "When we started that club none of us did. It's hard to realize it's been (more than) 50 years already. It's been a fun 50 years and I met a lot of people in racing. … A lot of good memories. I think the most important thing is bringing racing people together and introducing them to racing and drivers. I think that's one of the highlights I can say about it."
Richard Petty would agree.