Playing short-handed, DeSales put up a heckuva' fight before bowing to #10-ranked Westerville Central in a Saturday showdown.
By Steve Blackledge for Press Pros Magazine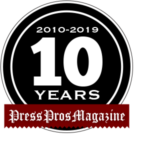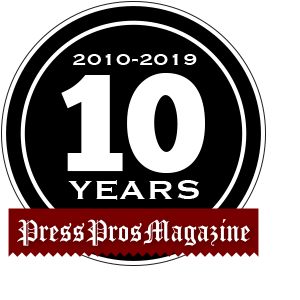 COLUMBUS – Long before the season began, DeSales and Westerville Central scheduled a non-league boys basketball game on Saturday night with a specific purpose in mind.
"Just before the (Central District) tournament, you like to play a tune-up game against a high-quality opponent to put yourself in a one-and-done type atmosphere and see how the kids handle that kind of adversity," Westerville Central coach Kevin Martin said.
The COVID-19 pandemic hit these state powers especially hard last March. Celebrating the program's first district title, Central was awaiting a Division I regional semifinal against Thomas Worthington at Ohio Dominican when the impending threat of the coronavirus resulted in the cancellation of all winter sports.
Ditto for DeSales, which was set to face New Philadelphia in a Division II regional semi at Ohio University's Convocation Center.
Both programs entered 2020-21 with lofty goals that they have fulfilled thus far. Central (16-2) and DeSales (12-6) each earned No. 2 seeds in their respective divisions, adding some luster to this showdown.
With Tasos Cook and Quincy Clark delivering clutch plays down the stretch, Central came away with a sometimes-sloppy but overall satisfying 54-50 win at short-handed DeSales, which put up a terrific fight with two starters sidelined by injuries.
"This was our fourth game this week and it showed," Martin said. "We didn't look like ourselves. We didn't look comfortable at all out there. We looked tired and worn out physically and mentally on both ends of the floor. But all in all, I'll take it. We found a way to make plays and come away with a win against a very tough team. It was a great teaching point that we can use during a seven-day break from playing."
From the midpoint mark of the third quarter to the final buzzer, the margin never exceeded two possessions. In the final period alone, there were seven lead changes and three ties.
The Stallions appeared to the gain the momentum after first-team All-Ohio swingman Desmond Watson sank two foul shots for a 50-49 lead at the 1:23 mark.
After Watson rebounded a missed floater by Cook with 38 seconds left, DeSales called time out to regroup. Watson promptly threw the ball away trying to force a pass into the post.
Clark put back his own missed layup at the 22.5-second but missed a chance at a three-point play, leaving the Warhawks with a 51-50 lead. Watson was fouled on the subsequent, but missed the front end of a one-and-one.
Cook sank the first of two free throws with 18.6 seconds left, and DeSales gave the ball to Watson – a Mr. Basketball candidate and Davidson signee averaging 25.4 points per game – to weave some late magic. His heavily-defended 17-foot jumper in the waning seconds fell about a foot short of the rim.
Clark made two more foul shots in the final second to account for the final margin.
While Martin was more relieved than ecstatic, Cook was all smiles.
"This was personal for me because I work out with Des every morning before school and we've been talking about this matchup since summer," said Cook, who finished with a team-high 22 points. "If it looked like we were trying to one-up each other at times, we probably were. We were guarding each other a good part of the night."
Watson had 23 points and five assists and Obed Achirem added 18 to pace DeSales. In the defeat, Watson topped the 1,500-point barrier and now is second only to Nick Kellogg (1,654) on the school's career scoring list.
Cook, a 6-2 senior averaging 21 points per game, has plenty yet to prove. Most observers are convinced that he's a Division I talent, but do date he owns five Division II scholarship offers. Cook can get to the rim with ease and has plenty of shooting range as well.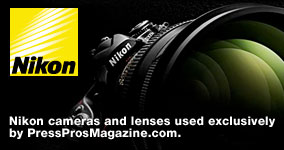 Clark, who attended Elevation Prep in Fort Wayne, Ind., but transferred just back to Central just in time for pre-season practices, added 14 points and made some key defensive plays down the stretch.
"We weren't really in a good flow tonight, but the fact that we came away with a win says a lot about our makeup," Clark said."
DeSales coach Pat Murphy wasn't having any talk of a moral victory over the No. 10-ranked Division I team in Ohio. Starters Atticus Schuler (wrist injury) and Austin Mann (broken finger) remain week-to-week with injuries. Schuler is 6-6 and Mann its top perimeter and free throw shooter. Their absence allowed Central to shade its defense even more toward Watson.
"We know we can play with the best teams around, but we just have to learn how to finish games," he said. "Four of our losses have come in the final minute. I'm proud of the guys and the effort they showed being short-handed, but it's really frustrating to have the lead, the ball and the momentum and let it get away.
"Ultimately, they made one more play than we did, but both teams can point to a lot of missed opportunities, turnovers and missed foul shots. Hopefully, we got something out of this we can take to the postseason."
Westerville Central needs some help to get a share of the Ohio Capital Conference Ohio Division title with Gahanna (the teams split two one-point outcomes), but Martin feels good about his team's chances.
"For the most part, we've thrived on playing consistent basketball," said Martin, who played on a state championship team at Westerville North in 1994, became a starter as a walk-on at Ohio State, then transferred to North Carolina-Asheville, where he earned Big South player of the year. After a short professional career overseas, Martin became a successful coach at Johnstown (153-81) before turning Central into a champion in just two seasons.
"That kind of approach, just playing the right way on both ends of the floor, can carry you through a tournament," Martin said. "Last year, I suppose we surprised some people winning the district (as a No. 13 seed). We probably have more of a target on our backs now, but our kids don't really think that way."