Isaiah Masteller scored 20 points and Anna's defense turned the tables on Jackson Center to split the season series and claim a share of the Shelby County League title.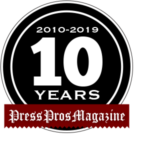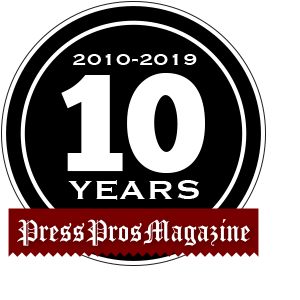 Jackson Center, OH – Highly anticipated, the rematch between Anna and Jackson Center Friday night did not disappoint…unless you wore orange and black.
The Anna Rockets exacted a measure of revenge for their December loss to Jackson Center by holding on to win 41-39…and claimed a share of another Shelby County League title, their fourth in as many years.  They shared it with Botkins, who similarly held on to beat Russia 37-35, for the Trojans' first title in, well…a long time!
It was exactly the game people anticipated – physical, dictated by defense, and a game of runs.  Tied three times in the first half, Jackson led one time, 11-10, at the end of the first quarter.
It was a game that frustrated Jackson for their inability to score, and even hold on to the basketball.  Time after time they muffed opportunities to claim loose balls, rebounds, and sometimes they just kicked them out of bounds.
It was a game that again showcased the transformation of Anna from the high-scoring run-and-gun team of 2020…to the calculating, clutch shooting team of 2021 that feeds off the energy and lead of its two premium guards, Isaiah Masteller and McKane Finkenbine.  Masteller finished with a game-high 21 points – Finkebine had 11.  Only two other Rockets even scored.  Zach Ambos had 4 and Jacob Robinson had 5.
And, it was a game that Anna again showed its ability to adapt to a different style, both on offense and defense.  They once again used the matchup zone to confuse Jackson Center, make their shooters hesitant, and in the end…force a poor shooting percentage by the Tigers.  They shot less than 40% for the game.
"You've got to make shots in a game like this one,"  said Jackson coach Scott Elchert with a look that left little to the imagination.  "And we didn't."
Simple as that.  Jackson had numerous opportunities throughout to tie or take the lead, but jump shots and even looks from point-blank range clanked or rolled off the rim.
Still, to the competitive credit of both teams, it was a game of runs.
After trailing at the half, 23-17, Jackson Center came out in the third quarter and closed to within a point on a 5-0 run.  Anna simply responded by putting the ball in the hands of Isaiah Masteller, who would not be denied in his attempts to either score or penetrate the lane and dish.  The Rockets answered with their own 7-0 run.
The margin stayed at about five points throughout, until the four-minute mark of the fourth quarter when Jackson's Jace Mullenhour came alive to hit a pair of three-pointers.  Mullenhour, who didn't shoot at all in the first half, claimed a trio of those bombs in the second to keep Jackson within striking range…and ring up a team-high 15 points for the game.
Still, Anna and Masteller and a couple of ill-timed turnovers kept the Tigers at arm's length until Camdyn Reece got to the rim at the two-minute mark and made the score 35-34, Anna.  The momentum, such as it was, was turning, and when McKane Finkenbine missed the front end of a one-and-one on the other end Jackson had a palpable chance to to take the lead on an Aiden Reichert three-pointer from the wing.
Reichert had been the defensive target of Anna all night, yet there were occasions when he got his looks.  This was one of them, but his shot fell off the rim and into the hands of Masteller who took it to the other end and scored.
Reece scored again to keep Jackson within two points, but Masteller again converted free throws at the other end.
With forty seconds remaining Reichert again got an opportunity from the same wing to put Jackson ahead with a transition three-pointer.  But again…it clanked wide and Anna claimed the rebound after Jackson couldn't come up with another loose ball under the rim.
Finkebine hit a pair of free throws to put Anna ahead 41-36 with nine seconds left.  And on their last possession Jace Mullenhour hit the last of his three-pointers from the wing, literally falling out of bounds.  With .07 seconds left Jackson Center called a timeout, but Anna subsequently got the ball inbounds and Zach Ambos ran out the clock.  Final…41-39.
"I'm proud of my seniors for being a part of this thing four years in a row,"  said Nate Barhorst of their latest title.  "And I'm proud that we didn't settle for the pre-season predictions.  There were people that said we'd finish as low as fifth in the league.  And I asked them…is this what we want to be?"
Anna moved to 17-5 on the year, 10-2 in the Shelby County League, along with Botkins, and now moves on to the Div. III sectional tournament next week at Northmont High School.
Jackson Center falls to 15-6,  8-4 in the league, and closes its regular season Saturday night with a home game against Riverside.  Mullenhour led with his 15 points, while Aiden Reichert finished with 12.  Camdyn Reese had 4, Nolan Fark and Carson Regular each had 3.
"We said before the game that we have to know where Mullenhour and Reichert are at all times,"  said Barhorst.  "We knew they had struggled to score in some recent games, and obviously we lost those two a couple of times…and Mullenhour burnt us.  The zone helped us again, and I thought we did what we needed to do up until the last five minutes when they began to hit some shots.  But we held steady to our game plan, and that was making sure we kept track of Mullenhour and Reichert.
And offensively…?
"Isaiah Masteller had his best game tonight, offensively and defensively.  And we had some guys step up and make some big shots, and we needed it because it was a Ben Kovacs night."
Scott Elchert summed it up with his statement about his team's shooting.
"In big games you gotta' make big shots.  You gotta' make big plays and we didn't make enough big plays.
"The zone didn't surprise us.  We had scouted and we knew we'd see it, but still…we just didn't make shots.  I actually feel comfortable against teams that play zone because I think we have enough weapons.  But not tonight.  I was very happy with Aiden's shot at the end that would have given us the lead – the transition three – because he knocks that shot down all day long.  But he didn't knock it down tonight."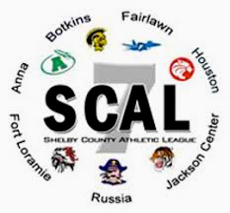 No title for Jackson, of course, but optimism in being one of the area's premier tournament teams because of their own ability to deny opposing teams from making shots.
"We're ecstatic about it being tournament time,"  said Elchert.  "We play tomorrow and then it's all tournament focus.  The game like we played tonight, and others throughout the year is what it's all about.  Hopefully, tonight will be motivation, because after tomorrow night the next time we lose is the end of the 20-'21 season."
Unless Mike DeWine steps in first, of course, which in a year of on-again, off-again, postponements and cancellations, you never rule out the worst imaginable consequence.
Which makes what Anna celebrated Friday all the more special.  They had to beat a whole lot more…than the Shelby County League!