As Covid continues to put a damper on teams and travel, UD and center Jordy Tshimanga takes some time to rest and prepare for the homestretch of their season.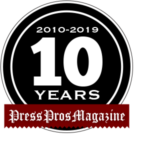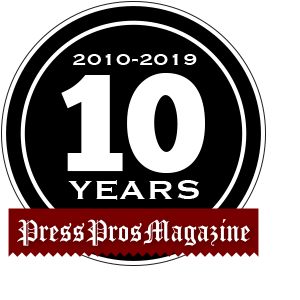 DAYTON — Jordy Tshimanga isn't planning any time Saturday in his beloved Cold Tank.
That's a pre-game ritual for the 6-foot-11, 278-pound University of Dayton center. And there will be no game. The COVID-19 pandemic stopped Saint Joseph's from making the trip to Dayton.
"Netflix and hot chocolate," said the affable native of Montreal, Quebec about his Saturday agenda.
Saint Joseph's is the third straight team to miss a Dayton assignment, but George Mason filled in for George Washington and VCU filled in for Massachusetts.
The Atantic 10, though, can't find a stand-in for Saint Joseph's because all league schools not in pandemic pause have games scheduled elsewhere.
"As we all know, this is the way the game has been flowing," said Tshimanga. "We should all be pretty used to this uncertainty. Of course, it is disappointing, but you just have to take in all the parts of this stuff that is in life right now and just go with it."
Tshimanga, a high school football player who didn't play basketball until he was 15, is like an entrenched boulder under the basket with his rebounding prowess.
He snagged 12 rebounds and dropped in 14 points in the 76-67 loss to VCU Tuesday. The Flyers dropped to 11-6 overall and 7-5 in the A-10.
"It has been tough," he said, speaking about the late-notice schedule changes. "As time progresses, people would think it would be easier. The thing is, we're just getting used to it because we've been doing it for so long. . .but it doesn't get any easier. It's hard for everybody. We try to adjust as best we can. That's where it's at right now."
As a fifth-year senior transfer from the University of Nebraska, Tshimanga realizes his days in a UD uniform are down to just a few.
"I live my life the same way every day, since I came to America," he said. "I've understood from a young age that nothing is guaranteed. Never take anything for granted, y'know? Every day you get is a gift.
"From where I started to where I am today, I'm extremely grateful," he added. "I know every day is not guaranteed for anybody, so I go out each day and do the best I can, the way I am supposed to do, and put a smile on everybody's face."
During his five-year adventure in Dayton, Tshimanga has tread an educational path, on and off the floor.
"I've learned leadership and composure," he said. "You have to stay composed with COVID. Life can throw you many things at times and any moment you have to be ready for it. Stay composed, know what to do in times of pressure and know how to go about it the right way."
Not playing Saturday might be a fruitful respite for the Flyers, especially for guys like guards Jalen Crutcher and Ibi Watson, who play 40 minutes every game.
With Saturday's postponement, the Flyers get a full week off before a scheduled game next Tuesday at Rhode Island.
"I'm going to take (Saturday) as a rest day," said Crutcher. "I'll try to get in with the trainer, get some treatment in."

Coach Anthony Grant just goes with the flow, preparing his team as best he can when he gets hit with another schedule change.
Grant realizes that betwen now and Tuesday anything can happen and it is why he won't focus heavy preparation on Rhode Island.
"The thing we'll focus on now is us," he said. "We can all look at this and what we think is going to happen could very well change tomorrow, or the next day, or the next day. So we'll worry about us to make sure we take care of us."
Grant keeps his fingers out of the scheduling and re-scheduling process, as dictated by COVID-19.
"What the league does is co-ordinate with the athletic directors and they leave the coaches out of it," said Grant. "I have supreme trust in Neil (UD athletic director Neil Sullivan) to do what is in Dayton's best interest. Some coaches may want to have more involvement. My thing is we'll control the things we can control. I don't get caught and worry about things I can't control. I understand the pecking order and wherever they tell us to play, that's where we'll play."
Asked if the unscheduled recess might be beneficial, he said, "No doubt. Our guys have logged some heavy minutes in every game for us. This will give them a chance to recover from some of the wear and tear that their bodies have taken. Hopefully this will help us to where we can finish strong."
And Tshimanga, resting with Nestle's hot chocolate and Netflix?
"It can be really good for the guys," he said. "Just to relax and rest their bodies and what-not. Recovery is always good."
Especially after another disheartening loss to VCU.