Indiana and Ohio State both hired new coaches four seasons ago, and so far the comparison isn't close as the teams prepare for their only scheduled meeting of 2021.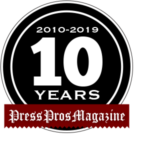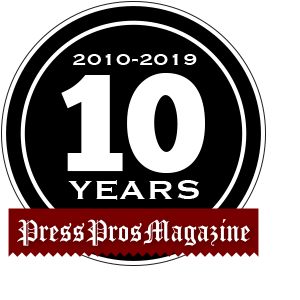 One of the many million-sellers from Garth Brooks — before he was Chris Gaines and before he was Garth Brooks again — was a song called, Unanswered Prayers.
They should blare it over the loudspeaker in Value City Arena Saturday when Indiana gets ready to tip off at noon against fourth-ranked Ohio State.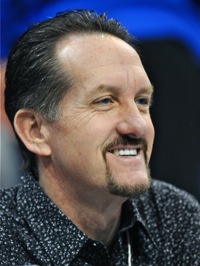 The premise of the lyrics centers on heartfelt desires that prove better off unfulfilled, because God in His wisdom instead grants us something far superior to what we initially requested.
"Just because he doesn't answer, doesn't mean he don't care.
Some of God's greatest gifts are unanswered prayers."
Right about the time Garth drops that bit of wisdom would be a good time for Chris Holtmann to exit the locker room and take his seat on the Ohio State bench.
Holtmann's Buckeyes have won five straight games and eight of nine after being ranked No. 23 in the pre-season and picked in the middle of the pack in the Big Ten.
You'd think the pundits would learn by now, having labeled Holtmann's first three teams at OSU as also-rans, only to watch the first two reach the second-round of the NCAA Tournament and the third threaten a Top 4 seed until COVID cancelled everything.
Holtmann was one of 46 coaches hired in Division I prior to the 2018 season.
Since then, he's one of only two to get his team into the NCAA Tournament each of his first two years, and he's the only one to have won a game, having gotten the Buckeyes to the second-round both times.
This year is shaping up as Holtmann's best yet at OSU, which brings us to one of those other 45 coaches hired prior to the 2018 season.
Say hello to, Archie Miller, the object of many OSU fans' prayers — consider the Fifth Amendment invoked — to succeed Thad Matta.
Yes, the same Archie Miller who assisted Matta at OSU for two seasons and coached Dayton to four straight NCAA Tournament berths at the end of a six-year run as head coach.
From there, Miller left for Indiana, which hired him just 10 days after firing Tom Crean for missing the NCAA Tournament a fifth time in nine years.
It's not hard to imagine — in fact, it's considerably likely — that Miller would be coaching the Buckeyes today if not for Ohio State athletic director Gene Smith taking an inordinate amount of time to part ways with Matta after an exemplary 13-season run fizzled at the finish.
Matta won more games than any previous OSU coach, claimed five Big Ten regular-season titles, four conference tournament championships, earned two Final Four bids and finished second in the nation once.
But by the spring of 2017, his body couldn't withstand the rigors of coaching and recruiting like it once did thanks to a botched back surgery years earlier at Ohio State.
It was painfully obvious — on and off the floor — that Matta needed to go, for both his health and the program's.
But Smith's dithering until mid-summer, long after the hiring season for elite college basketball programs, threatened to doom Ohio State to a risky hire of a promising up-and-comer or a mid-major retread who'd likely do just enough not to merit firing.
Holtmann initially turned down Smith's offer, which is a stomach-turning thought now given that OSU next approached Creighton's Greg McDermott.
Initial reports of that overture brought enormous push-back from Ohio State fans, which made Holtmann a popular hire as much for who he wasn't as for who he was — a hot commodity coming off three successful seasons at Butler.
He's duplicated that deft touch with the Buckeyes, showing an uncanny knack for mid-game adjustments and season-long over-achievement, as evidenced recently by Top 15 road wins at Rutgers, Illinois, Wisconsin and Iowa.
Ohio State can play teams in the 50s, 60s, 70s or 80s, and can come at opponents with an ever-changing array of lineups and combinations that Holtmann sometimes seems to conjure on a hunch.
He's always quick to note that, "players win games," and to back the bus over himself when things go sour. "That's my fault," he'll say about a missed defensive assignment or failed offensive possession, when the more plausible culprit is, you know, someone actually playing.
It's been a much bumpier ride for Miller in Bloomington, where Indiana's fan base lives in a perpetual la-la-land where every coach should be measured by 1976 standards.
After all, if Bob Knight can go undefeated and win the
NCAA Championship, why can't everybody?
Miller hasn't helped himself by failing to get IU into the NCAA Tournament yet, while finishing .500 or below in the Big Ten every season.
His Hoosiers are 6-6 in the league and just 11-8 overall entering Saturday's game, while OSU is 9-4 and 16-4.
Oh, Miller is just 1-5 head-to-head against Holtmann since the advent of those very fortuitous unanswered prayers.
Bruce Hooley is a former sports editor of the Troy Daily News and the host of the We Tackle Life podcast on iTunes and GooglePlay. He hosts The Bruce Hooley Show from 5-7 p.m. Monday-Friday on 98.9 FM The Answer in Columbus (www.989theanswer.com).