Arcanum made a statement with their play and their season-long mantra regarding this year's Division III tourney.  They easily dispatched Twin Valley South on Thursday…with a much bigger mission in mind.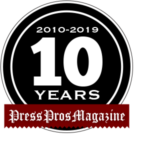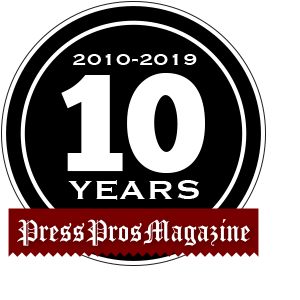 Covington, OH – It was one of those tournament games that probably shouldn't have been played.  Some have maintained for years that you should have at least eight regular-season wins to even qualify for the post-season tournament.
Twin Valley South entered round one of the D-III tourney Thursday with just five wins – 5-16 – and had previously lost to Arcanum during the regular season by a margin of 85-30.  As it turned out…an omen, as the 19-4 Trojans (the #2 seed) dispatched them by the end of the first quarter, then rode to a 75-23 final score, moving on to play Indian Lake next week in round 2.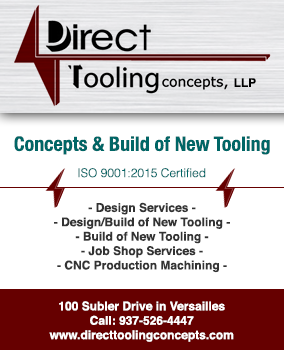 Indian Lake had advanced earlier in the evening with a 38-36 win in overtime, over Dixie.
If you haven't heard of the Arcanum Trojans this year, it's no surprise.  Outside of the Greenville newspaper and Darke County radio man Scott Ward (WTGR), who does their play by play, they get very little media attention, and coach Abby Moore is perfectly fine with that.  Except…maybe not!
"It's our motivation,"  she said after Thursday's thumping of the Panthers.  "These girls feel like they have something to prove, and I remind them every day that they haven't ranked among the top teams in the state one time this year.  They feel like we've been disrespected…by the media and the tournament draw."
More about that in a minute.
If that is their motivation…the Indian Lake Lakers hopefully took notice, and scouted a pair of Arcanum junior guards named Hailey Unger and Madelyn Fearon.  Together they shot 6 of 10 from three-point range in the first half, they each scored 23 points for the game, and jumped Arcanum to a 52-11 halftime lead.
TVS was totally over-matched as shots from Fearon and Unger rained in from everywhere, Unger finishing the first half with 21 points, and Fearon with 15.
To exacerbate things, Twin Valley couldn't hold onto the ball.  One turnover after another amounted to points in transition – easy buckets, layups – and by the end of the game Arcanum had scored 24 points on 24 of those turnovers.  It was a veritable track meet as first Unger, then Fearon, raced to the other end to shoot uncontested.
Mercifully, the second half was played with a running clock, the OHSAA's (the National Federation's) version of the mercy rule in football, and Moore subbed freely during the final eight minutes of play.
MacKenzie Neal, the Panthers' fine senior forward, led them with 7 points for the game.  Taylor Clark had 6, and Ellie Webb had 5.
Afterwards, Hailey Unger was matter of fact about the Trojans' opening, and more about that motivation we spoke of.
"This was what we expected tonight,"  she said.  "And we're really looking forward to the third game."
That third game she spoke of would be the anticipated rematch with Anna, which knocked Arcanum out of the tournament last year, 42-40, on its way to a D-III regional title.
"We have to get there, of course, but we played well tonight,"  Unger declared.  "We're working toward that 'third' game.  It'll be a good matchup, and hopefully with a better outcome than last year."
Arcanum plays a lot in the same manner that Abby Moore (then Davenport) played when she was one of the area's best shooting guards at Franklin Monroe.  Their ball movement is exceptional.  Their confidence to take the outside shot is unerring.  And their defensive pressure to create turnovers provides enough easy bucket opportunities to make them confident in taking those perimeter shots.  They play, indeed, like a team on a mission.
And the disrespect that they speak of (other than being overlooked) is over the fact of Anna jumping in their bracket, forcing what would appear to be the coming rematch.
"I don't think it's personal, and I probably would have done the same thing had I been Anna,"  said Moore.  "You do that to avoid a tougher district matchup, but I'm going to use it as motivation moving forward.  We feel like we have something prove – that we can be this year's Purcell-Marian team that people should be afraid of."
She likes her chances, obviously, because of the play of Unger and Fearon, both juniors with high basketball aptitude…and another year of development in front of them.
"The thing about Madelyn and Hailey is the way they play together,"  adds Moore.  "And as soon as they started clicking it took both their games to a whole new level.  That's been a key to the confidence that we all have, and everyone feeds off them.  Those two have made everyone else better, and they've challenged me to make them better."
When we last saw Arcanum they had lost to Tri-Village to be 1-2 in the second week of December.  Since, they've lost to Miami East and Valley View.  Each of their four losses have been by eight points or less, testament to their ability to compete and score.
But you can't talk about their 19-4 season after Thursday without sensing that they're after something much more personal than just a sectional title.
"We've got intensity, we've got great feeling for each other, and great camaraderie,"  says Moore, herself a fierce high school competitor as a Franklin Monroe Jet.
"But first we have to beat Indian Lake, and they have confidence after tonight,"  she added.  "It's tournament time now and everyone brings their 'A' game.  We're going to get everyone's best because of our record.  We have to be ready next Tuesday."
Ironically, Arcanum is looking for an 'A' game of their own…a team that starts and ends with an 'A'.  Nothing personal, you understand.  Just a matter of respect.
They just might be the best team that everyone's overlooked!