Back and forth for four quarters, it took a buzzer beater Tuesday from Watterson's Danielle Grim to claim the outright CCL championship with a 39-38 win over Hartley.
By Steve Blackledge for Press Pros Magazine.com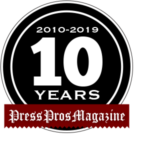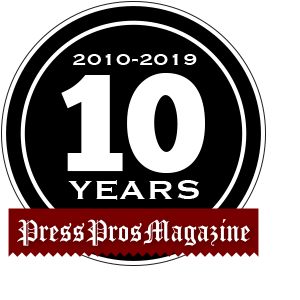 COLUMBUS – Wearing a big smile under his COVID-19 face covering, venerable Watterson girls basketball coach Sam Davis took a slow walk down memory lane through the Hartley halls, recollecting many of the great teams and athletes from a career that has spanned some 41 years.
One of his five stops was at Hartley, where he coached the boys team from 1988 to 1991. Counting two stints at Watterson (the first was from 1978 to 1986), Davis — the godfather of central Ohio coaches – has witnessed his share of memorable games at Dick Geyer Gymnasium.  An epic Central Catholic League tussle Tuesday night surely will hold a prominent place in Davis' memory bank.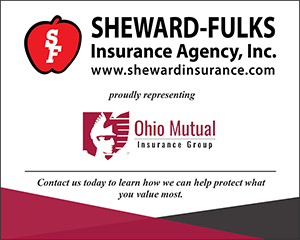 Danielle Grim juked two defenders and nailed an off-balance 23-foot three-point shot as time expired, giving the Eagles a 39-38 win and an outright CCL championship. The staunch defensive slugfest battle featured 12 lead changes, including three in the final 30 seconds.
"In fairness to all of my other teams — and I was blessed with a great one here at Hartley in 1990 – I can't place one moment above any others, but that was just an amazing ending to a hard-fought, very competitive game that obviously could have gone either way," Davis said.
Shooting for a co-title in the season finale, Hartley (11-5, 2-2) held Watterson scoreless for 10 minutes and 30 seconds spanning the middle quarters in taking a six-point lead.  Playing a significant role off the bench, junior Grace Cantwell ended the drought with a three-point shot at the five-minute mark of the third quarter. She then converted a put-back basket, then stole the inbounds pass and scored again for a 23-21 Watterson lead.  It was back and forth the rest of the way.
After two missed shots, Watterson rebounded and pitched it out to Cantwell, who hit a three-pointer to put Watterson ahead 36-34 with 29.5 seconds remaining.
Milyana Williams answered for Hartley with a trey at the 19.2-second mark, giving the Hawks a 37-36 lead.
Watterson senior Kilyn McGuff, a daughter of Ohio State women's basketball coach Kevin McGuff, missed the front end of a one-and-one with 11.4 seconds left and Eloise Brandewie rebounded for Hartley and was fouled. Brandewie made the first free throw but missed the second as the contested loose ball rolled out of bounds in the corner.
After a discussion by the officials, the ball was awarded to Watterson with six seconds left.  Cantwell inbounded to Grim, who dribbled patiently to the right wing, made a subtle fake to gain shake two defenders and swished the game-winner.
"There wasn't much else I could do," said Grim, a 5-foot-8 senior guard who has signed to play at Long Island. "We didn't have any time outs left, we're down and we've got to score. We just sort of winged it. That's the first time I've ever hit a last-second shot to win a game and it couldn't have come at a better time."
Cantwell said there was never any doubt that Grim would find a way to score.
"I had full confidence in her," she said. "As soon as it left her hand, I knew it was good. What a great feeling. None of us wanted to share the championship."
Watterson also won the first meeting between the rivals 48-37 on Jan. 21.
Davis refused to take any credit for the game-winner.
"We had called a set play in case they made the free throw or missed it, but when it went out of bounds and there was a slight delay, that changed everything," he said. "This was all Dani. She's spent hours and hours in the gym to gain the confidence to make a shot in that situation and, God bless her, she let it fly and it went in."
Hartley coach Donald Dennis argued vociferously, along with the home fans, that the loose ball should have gone to the Hawks.
"We thought the ball was off them out of bounds, and as the officials got together to sort it out, they suddenly put the ball in the play while we were still arguing our case," he said.  "Even though there was some disarray, we're not putting it on the refs. We had (Grim) double-teamed, but she made a play and a hit a great shot. Give all the credit to that young lady and to their team. It was quite a finish to a fantastic game. I'm very proud of our effort tonight. It was just the kind of game you'd expect between two teams that know each other so well."
Cantwell and McGuff scored 10 points each to pace Watterson (14-4, 4-0), which earned the No. 5 seed in the Division I district tournament. The Eagles are in a tough bracket including fourth-seeded Westerville North and seventh-seeded Pickerington Central.
Kiarra McElroth had 11 points, Bella Parker eight and Kami Kortokrax seven points and 12 rebounds for Hartley, which owns the No. 2 district seed in Division II behind Granville.
Kortokrax, an Ohio State softball signee, is the daughter of long-time Hartley boys coach Randy Kortokrax and WCMH-TV anchor Mindy (Drayer) Kortokrtax. Kami's grandfather, Dick Kortokrax, won a state-record 890 games in 56 seasons at Kalida.
Watterson tried its best to double-team and bang with Kortokrax, a well-chiseled 5-10 forward, and the 6-3 sophomore Brandewie, whose father Tom played at Ohio State.
Davis was unceremoniously non-renewed after 20 seasons as boys coach at New Albany. After Tom Woodford retired on the heels of back-to-back 23-3 seasons, Davis jumped at the chance to return to his alma mater (1971 grad), where he landed his first job and had ample success. Furthermore, he lived just a half-mile from the school.
"There's a little bit of transition coming back to coach the girls after being away for almost 35 years," Davis said. "A lot of it is just the emotional side of it. We're running a lot of the same sets we did with the boys. I lean a lot on Mike Lanza, who has coached the girls game for a long time. We work so well together. He runs my defense. Thankfully, the girls have been very receptive to my changes."
Cantwell said a late start due to COVID-19 quarantines put a crimp in the adjustment to Davis.
"It's a little different under coach Davis, because we run a motion offense with a lot of set plays but I think we've adapted well," she said. "He's coached for a long time and has had a lot of success. He earned our respect right away."