It was pretty much accepted that Seth Lonsway would forego his senior season at Ohio State for last June's MLB draft. But not so fast, as it turned out…and now he explains.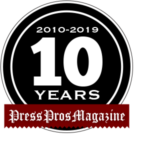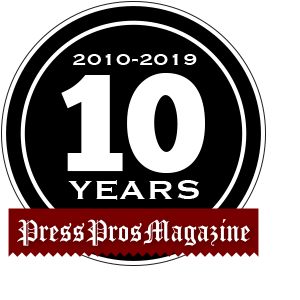 Columbus, OH – Nobody at any level of baseball is happier – to have Seth Lonsway back for his senior season of college baseball than Ohio State head coach Greg Beals.
Part of a three-man weekend pitching rotation with Garrett Burhenn and Griffan Smith, those three give Beals and the Buckeyes something that only a very small handful of Division I programs, anywhere, have – three returning starting pitchers with three years' experience.
In Lonsway's notable case, he's a left-hander with 94-96 mph velocity, likely the best breaking pitch in college baseball…and one untouchable stat from last year's abbreviated 14-game season in which he struck out 42 hitters in just 18 innings pitched. In that regard alone, he stood by himself, head and shoulders, above NCAA baseball.
He was eligible for last June's major league draft, and it was widely assumed that the Celina, Ohio native would pack his bags and go…to the highest bidder.
But not so fast. Limited to just five rounds because of the Coronavirus, those five rounds came and went without Lonsway's name being called. Nor was there any action to sign as a non-drafted free agent. In the end Seth Lonsway returned to Ohio State to play his senior season.
"First of all, we're delighted to have Seth back, not only for his talent, but for the work ethic he brings to our program," said Beals this week.
"And, there's something to be said for a young man who has that kind of confidence to bet on himself…that if he comes back to Ohio State for his senior season an opportunity in professional baseball is going to work out for him. Plus, it says a lot that he believes in our program, enough to want to come back and be a part of it – that this is the best place he could be to prepare for this year's draft."
The talent is off the chart, as is his competitive personality, with a never-give-in demeanor that he exudes from the pitcher's mound. His only issue has been…walks allowed. In those 18 innings last year, along with the 42 strikeouts he walked 18 opposing hitters, which eventually translated into an earned run average of 3.00, twice what it should have been given the fact he allowed just 11 base hits – ten of them singles.
His only extra base hit allowed was a double.  Opposing batters hit just .175 against him, and he led the nation in strikeouts per nine innings (21).
"It's definitely something I've worked on," says Lonsway. "We've done some subtle things with my delivery that hasn't affected my velocity…to where my head and should angle is more square with the ground. My eyes are more on the target…that kind of thing.
There's no lack of confidence that the adjustments will make him all the more formidable.
"The idea is to become more efficient with my pitches," he admits.
And that's not good news for Big Ten hitters.
During last spring's four-game series with Lipscomb University, in Nashville, one major league scout watched Lonsway intently as he retired the Lipscomb batting order for five innings. His line: 5 innings pitched, 5 hits, 14 strikeouts, and 4 walks. More telling was the fact of his having thrown 100 pitches!
"That curveball will play in the big leagues right now," the scout admitted, closing his book. "Just too many pitches [for five innings]."
So it came and went, last June, and those tuned in to hear Lonsway's name shrugged and shook their heads when it passed without him. And many familiar with his talent and Big Ten stature, wondered…why?
His advisor is a well-known name in the sports world – Scott Boras – and through it all, including the shortened five-round draft, Lonsway had determined a figure that he believed represented his worth.
"But it was a different year, and a different draft," he says now. "It was limited, teams were limited as to what they wanted and in terms money they were willing to spend, and the marbles kind of fell where they fell.
"I knew how much work I had put in, and I knew my worth, so going into the draft I had an idea in mind of what I wanted relative to my worth. But I also knew that I had an opportunity to come back to Ohio State, and what that opportunity was worth. That made it an easy decision because I knew we had great talent, a great team, and a great opportunity to finish my degree. In the end I wanted what was best for me, and I think I have that."
Of course, with a 35-man roster in a small college locker room his decision is the ultimate elephant in the room in terms of curiosity, and comfort. Is it something that he can even talk about with teammates?
"Yeah, I've been very open with them about my decision to come back, and I think they're understanding. They get it. I think they're excited that I came back…I hope they are…but we did talk about it back in the summer and fall. It was something they were curious about and I was straight up with them. I told them…I'm betting on myself.
"But now things have changed.  We're set on the upcoming season, we're in a position to make a great run,  and we don't talk about it anymore."
To that end the Buckeyes are working out, pointing towards a hoped-for start of the season on March 5, with a Big Ten opponent and destination yet to be determined. And Seth Lonsway is working with as much motivation as is humanly possible to make the most of what they know will be a shorter-than-usual season.
"The one thing I'm focused on is efficiency," he says. "Don't give up free bases, get guys out…100%. I showed what I can do last year, and now the biggest thing I need to address is command of the strike zone. I've got to come back this year and show that as a strength."
His words…he's betting he can do it.
Greg Beals and the Buckeyes are betting on him, too.
And if he can address the already-established 'book' on him, give Seth Lonsway all the credit in the world. Not that many bets in sports – second chances – pay off.