An adjusted lineup and play off the bench showed that Anna is ready for a league showdown Friday…and then the tournament!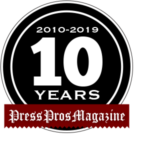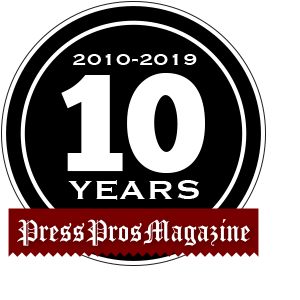 Anna, OH – Anna coach Nate Barhorst got out the 'Legos' set Tuesday night and did a little tinkering on his way to a 65-52 win.
It was the Rockets' final home game, with New Bremen (13-6), and first…he started his seniors as a tribute to their commitment to four years of Anna basketball.
Second, he brought in his normal starting complement in off the bench halfway through the first quarter with the New Bremen leading, 9-8, just to see if there was some instant offense…if they ever needed it.
Isaiah Masteller, the one senior that didn't start, didn't disappoint.  Immediately upon his insertion in the lineup the Rockets picked up speed and intensity, finishing the quarter with a 12-10 lead…and Masteller with 7 of those 12 points.
Third, without saying as much, Barhorst wanted to be challenged – no 'sisters of the poor' games between now and the Division III sectional tournament at Northmont when they play Mechanicsburg in two weeks.  New Bremen, winners of 13 games coming into Tuesday, is athletic, has size, and competitive experience out of the MAC.  The Cardinals will be a dangerous opponent in their Division IV sectional at Wapakoneta.
Cory Stephens' team didn't disappoint, either, or shrink from Anna's 15-5 record.  Reece Busse's 13 first half points, complemented by Dan Homan's 7, had the Cards right where they could do damage in the second half, trailing Masteller (7 pts), McKane Finkenbine (7 pts), Ben Kovacs (13 pts) 31-29 at halftime.
But they couldn't do damage, thanks in part to the fine floor game from the three afore-mentioned Rockets…and a bit of something borrowed from within the coaching fraternity.
Anna, for the second game in a row, came out in Mike Piatt's old matchup zone defense, the one Piatt employed to perfection when he coached at Lehman, and threw a wrench in New Bremen's second half engine.  It was just enough to cause some turnovers, some points in transition, some frustration, and a slew of missed 'bunnies' around the rim.
Finkenbine took advantage, heating up from three-point range in the final sixteen minutes, scoring 12 of his total of 19 points for the game.
Still, New Bremen, with David Homan, Dan Homan, and Busse, was competitive and matched Anna for the third quarter, and only trailed by 47-43  at the end.
But what delighted Barhorst the most was the impact of Finkenbine in the fourth quarter, getting out on the break and finding open men cutting to the basket, principally Kovacs, who would finish with a game-high 22 points.
Masteller helped.  He pushed pace, scrapped defensively, picked up a couple of steals…and right when they could afford it least, the rim shrunk on New Bremen.  Try as they might, from outside, inside, and even a couple of layups gone bad, the Cardinals hit on just 3 of 13 field goal attempts in the final eight minutes.  In short, the 'true' Anna showed up at the end, when nothing else would do, and connected on five of six from the foul line to seal the win, their 16th of the season.
Ben Kovacs led all scorers with 22 points, Finkenbine concluded with 19, and Masteller chipped in 12.  Zach Ambos had 6.
For Bremen, Reece Busse had 18, Dan Homan had 12, David Homan finished with 9, and Trevor Bergman had 5 to account for the bulk of their scoring.
For a team projected to finish as low as fourth in the Shelby County League, it was sweet redemption for the Anna Rockets.
"It's sure fun when you win,"  assistant coach Terry Finkenbine said afterwards.  "I'm so happy for these kids, because of how hard they worked for this.  A lot of people thought they'd be lucky to play .500 basketball."
But if that were the case they probably wouldn't have come back from an 18-point deficit Saturday on the road at Troy Christian – wouldn't have finished 9-2 in the cloak-and-dagger Shelby County League.
And against a dangerous New Bremen team, a team you might just see in a tournament district final, they proved worthy of a #3 tourney seed – that they're not to be taken lightly by anyone, starting with Jackson Center in the regular season finale Friday night.
"This did have the feel of a tournament game tonight,"  said Barhorst, after celebrating his seniors for winning their last home game.
"I can tell you this…we told the kids yesterday that this was prep week, before the real thing starts next week.  Obviously we have a huge game Friday with Jackson, and that'll add to our tournament readiness.  But we have to play with intensity every night now, and this was the start of it.  We executed, Zach and Isaiah coming off the bench gave us the lift we needed, and proved they're a key part of our success.  And then the other guys just do what they do.
"Not many teams can bring a guy in off the bench (Masteller) and get double figures from him (19),"  he smiled.
And while they've hardly EVER played zone in the past, Barhorst graciously acknowledged borrowing a little something different, defensively, from a colleague.
"We needed something else in the bag, a different look, because for whatever reason we struggle with intensity playing man-to-man.  We're still a man team, but we like what the 3-2 brings to the table.  We think we can do both, and we're starting to get it down, the different scenarios with when and how you rotate in the zone.  And yes, that defense did come from Mike Piatt."
Ready for tournament play?
"The draw was different because it was done by zoom, and there were some things that didn't go as well as they would have liked (the tourney manager put up last year's bracket), but at the end of the day you still have to win one game at a time.  I like our draw and our kids will have to face what's coming at 'em."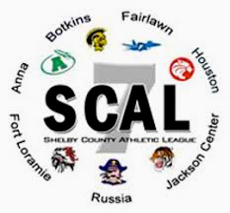 Starting with Jackson Center on Friday night.  Anna and Botkins are tied for the league lead with 9-2 records, while Jackson can play spoiler, standing at 8-3.
Some history:  Anna led Jackson by 13 points in the first half of their first meeting on December 29th, only to lose by seven points, 69-62.
One more game, Barhorst knows, remembering – fully focused on Friday night's rematch.
"The start of things."