Ohio State has a deep roster and an uncanny ability to play at any pace, which has carried the Buckeyes to No. 4 in the nation and a hot streak that makes it a team to watch with March Madness approaching.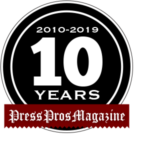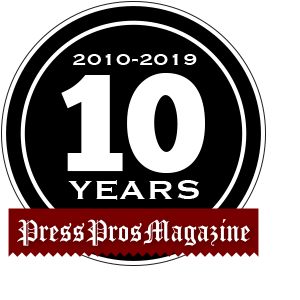 Columbus, OH – It took far longer for Ohio State to do what it's typically done on the road in the Big Ten this calendar year, but the fourth-ranked Buckeyes' tardy getaway proved of no consequence to the ultimate outcome Monday night at Maryland.
Rather than scorch its way to a large, early lead — as occurred in wins at Rutgers, Illinois and Wisconsin — OSU this time staggered out of the gate and gradually wore down the Terps with a late-first-half upper-cut and a timid second-half knockdown.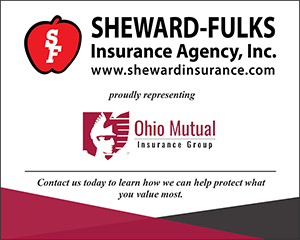 The resultant 73-65 victory won't surpass any of the four wins over Top 15 opponents already on Ohio State's resume, but any escape in the Big Ten — which counts six ranked teams among the Top 25 in the latest poll — is worth the sweat invested.
"We started off a little slow and coach yelled at us pretty good," Duane Washington Jr. said. "That got us going."
Well, for awhile, perhaps, but OSU's struggles were far from over.
The Buckeyes led, 35-30, at the break and started the second half just 2-of-10 from the field, but that abysmal stretch did no damage with Maryland missing each of its first nine tries after the break and committing three turnovers.
Such streaks have been a problem for the Terps lately. They went the last 7:32 without a field goal in a Saturday loss to Penn State, and scored only once from the field in the final 6:24 of the first half against OSU.
Kyle Young scored a career-high 18 points for the Buckeyes (15-4, 10-4) in their fifth straight win and eighth in nine games.
"He was phenomenal," head coach Chris Holtmann said. "He led the way in winning this game. It was important to him because we hadn't won here."
Washington had 13 of his 18 in the first half and Justin Ahrens and C.J. Walker each added 11 for OSU, which plays host to Indiana at noon Saturday.
E.J. Liddell should arrive highly motivated for that one after struggling mightily against Maryland (10-10, 4-9).
The Buckeyes' leading scorer went to the bench with two personals at 7:34 of the first half without scoring, and then missed four more times before connecting on his initial field goal with 7:01 to play.
He finished just 2-of-8 and scored seven points, his second-lowest total of the season.
Likewise, Justice Sueing, who has been a double-double machine of late, went scoreless and had only three rebounds.
"That's been the whole mark of this team, our multiple guys," Holtmann said. "E.J. Liddell is such a matchup issue and such a good player that teams are going to give him a lot of attention. The beneficiaries of that are some other guys here tonight. For the most part, our guys were able to take advantage of it."
Maryland dominated OSU at the outset with noticeably more urgency and toughness. The Terps drove the lane at will and denied the Buckeyes anything in the post.
"Our motto coming into the game was, 'We have to be aggressive, be confident and do what we do,' " Washington said. "A couple of things did not go our way and we knew it….but I always had a feeling we were going to get back into it and do what we needed to get done."
Ohio State stayed in touch with five of its first six field goals coming from three-point range, and that touch stayed sharp later in the half.
Holtmann added some spirited words of instruction to the formula and his team offered a 14-1 burst inside the last six minutes to turn an early eight-point deficit and 25-19 Maryland lead into a 35-30 edge at the break.
The Park National Bank proudly supports area sports on Press Pros Magazine.com
"Sometimes, people think it's some kind of motivational ploy to get on your team at a timeout," Holtmann said. "The reality is, you're just angry. You're just venting. I think our guys know I don't necessarily do that on purpose. I did not think we were playing with the force or effort that we needed to."
Washington and Ahrens didn't wait to get involved, as they did Thursday in an 89-85 win at No. 8 Iowa, combining for 21 points and five of OSU's eight three-pointers by halftime.
They converted from long range on consecutive possessions to start the Buckeyes' rally and overcome Maryland's decided advantage in the post.
The Terps isolated OSU defenders one-on-one and abused them too frequently on dribble-drives early, while also isolating point guard C.J. Walker in the post twice.
That fed an 18-5 edge on points in the paint, an outgrowth of a scoreless first half from Liddell.
He went to the bench with two personal fouls just before Ohio State offered the decisive burst that claimed control.
"We came out a little slow in the beginning," Young said. "We needed to turn things around pretty quick. We started playing with more toughness and aggressiveness and once we did that, the game started to turn around a little bit."
Bruce Hooley is a former sports editor of the Troy Daily News and the host of the We Tackle Life podcast on iTunes and Google Play. He also hosts the Bruce Hooley Show from 5-7 p.m. Monday-Friday on 98.9 FM The Answer (www.989theanswer.com).