VUC came to UD Arena Tuesday night, subbing in for Covid-19 stricken Massachusetts and for the second time this season applied heavy defensive pressure to shut down Jalen Crutcher (eight points) and the Flyers, 76-67.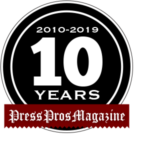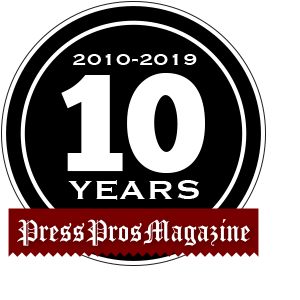 DAYTON — Virginia Commonwealth University's basketball team knows exactly what it needs to do to paralyze the University of Dayton Flyers.
If they take mega-talented guard Jalen Crutcher out his comfort zone they put the Flyers on crutches.
And for the second time this season, VCU did just that, this time scoring a 76-67 victory over the
Flyers in UD Arena.
On January 23 in Richmond, Va., the Rams enriched themselves by holding Crutcher to four points, 15 1/2 points below his average en route to a 66-43 annihilation.
This time Crutcher, whom the Rams pursued like the FBI chased Bonnie and Clyde, was limited to eight points. Every time Crutcher touched the ball, he looked into four eyes, saw four arms and four legs as VCU double-teamed his every flinch.
Crutcher was 3 for 11 shooting, 1 for 5 from three, on a night it looked as if he might go off offensively. He hit a three to open the game and immediately stole the ball and scored a layup.
It was 5-0 in the first minute. Crutcher, though, would score only three more points over the last 39 minutes and that steal was UD's only theft of the night.
Meanwhile, VCU stole the ball nine times and scored 29 of its 76 points off turnovers. It was a clear case of grand larceny.
The Flyers, though, set they pace early. In the first game, they scored only 13 points in the first half. This time they had 13 points five minutes into the game when Elijah Weaver hit a three to give the Flyers a 15-9 lead.
And they led, 25-17 midway through the half, their biggest lead of the night. They still led, 38-31, with five minutes left in the half.
That's when VCU and its stifling and strangling half-court haranguing and harassing defense grabbed control. The Rams went on a 10-1 run the final five minutes of the half and led, 41-39.
The Flyers kept the Rams in close contact through the second half and was within one, 68-67, with 4 1/2 minutes left.
But they would not score again. The Rams stole the ball three time and blocked two shots. VCU star Bones Hyland scored the team's final seven points.
The Flyers needed to do to Hyland what the Rams do to Crutcher. But couldn't. Hyland scored 28 in the first game and 19 Tuesday. And he had help from Vince Williams, another 19-point scorer.
Unlike the first game when nobody took up Crutcher's slack, the Flyers got 20 points from Ibi Watson, a career-high 14 points and 12 rebounds from Jordy Tshimanga and 10 points from Elijah Weaver.
They weren't enough to offset the 29 points VCU scored off turnovers.
"They looked like they kind of changed the way they were playing defense," Weaver said of the second-half turnabout. "They changed a few things and kinda stopped us. They made the right adjustments."
Kinda.
Double-teaming the point guard, Crutcher, or whomever had the basketball out front, had the Flyers in panic mode all night.
"That's kinda like their strategy," said Weaver. "We knew it was coming, but sometimes when the game gets going you get a little tired, a little fatigued with the double teams still coming. That's one of their skill. They attack you the whole game."
It certainly has to wear down Crutcher, who once again played all 40 minutes and is called upon to control the ball, direct the offense.
And what makes the VCU defense so impenetrable by the Flyers — because the Rams have lost four games (13 wins) and lost two in the Atlantic 10 (seven wins).
"Just that they're attacking the whole time, whether it's traps or one-on-one," said Weaver. "They just play with so much energy, just full-out attacking it."
Except for the points off turnovers, 29-8, in VCU's advantage, the stat sheet was relatively even.
VCU hit 27 of 54 shots (50%) to UD's 22 of 45 (49%). VCU hit 12 of 23 three-pointers (52%) to UD's 10 of 19 (53%).
The difference was that VCU had more shooting opportunities because of its nine steals and UD's 16 turnovers.
"They are a difficult team to go up against, with the pressure they apply," said UD coach Anthony Grant. "Defensively they force you to do things you don't normally have to do. They take you out of your comfort zone. It affected us, it hurt us, with the number of turnovers we had."
And what is it about VCU's stranglehold on Crutcher?
"That's been the thing all over our conference play. . .every team has applied the pressure on him," said Grant. But VCU is the only successful practitioner.
"They use their athleticism and their length at the rim and physicality," said Grant. "We weren't able to capitalize on some of the things we were able to capitalize on others.
"They have great athleticism and guys who can guard the ball," said Grant. "They also have a couple of guys who did a good job of rim protecting. You have to be able to work for everything that you get."
Grant spent too much of his sideline time watching his Flyers give up the ball and watching the Rams roar past en route to an easy layup.
"We had 10 turnovers in the second half, live ball turnovers that led to uncontested stuff on the other end," he added. "It is hard to defend that, when you turn the ball over and they get numbers in transition. Those lead to layups and that was the big difference in the game tonight."
VCU was a stand-in substitute Tuesday. The Flyers were supposed to play at Massachusetts, but the COVID-19 shut down the campus. So the A-10 sent VCU to Dayton instead.
And the two teams are scheduled to meet again in UD Arena March 3 to end the regular season. If Crutcher wasn't such a dogged and determined competitor, he might consider ptomaine poisoning that night.
Before then, though, the Flyers are scheduled for another home game Saturday afternoon against Saint Joseph's. . .or Whomever Tech. Saint Joseph's is battling COVID-19 protocol, too, so UD will play whomever the A10 sends.