The latest edition to our Press Pros writers roster needs little introduction, and certainly no break-in period.  He's been writing high school sports (and a bit of everything else) for years.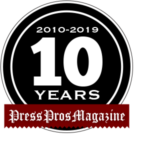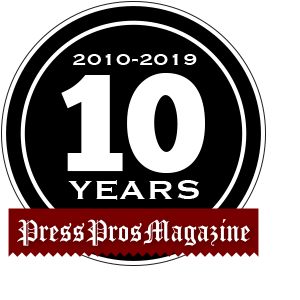 Press Pros Magazine, and the profile of Press Pros, got better last week when veteran writer Steve Blackledge joined our ranks as writer to cover prep sports in the central Ohio Market – Franklin, Delaware, Madison, Licking, Fayette, Fairfield and Ross counties.
Few in Ohio sports writing are better known for his 34 years with the Columbus Dispatch.  A seven-time Ohio Prep Sports Writing Association Division I writer of the year, he's a member of that group's hall of fame, and past president.
Steve is a 1982 graduate of Ohio Wesleyan University in journalism and communications, and on his journey has served as a writer and editor for the Wilmington New-Journal, the Lake County Telegraph, and the Deleware Gazette before landing with the Columbus Dispatch in 1987.
In addition to his duties as central Ohio's preeminent prep sports writer, he's also covered the Browns, Indians, Reds, Bengals, the Columbus Crew, and various Ohio State sports.  This past fall he retired 'young' from the Dispatch, but still eager to stay connected to his well-earned reputation and a long list of relationships.
When he debuted this past weekend on Press Pros with his covering of the Hilliard Bradley-Olentangy Liberty boys basketball game, it took little more than 24 hours for people to find and recognize him through social media at his new address.
"Great news,"  shared one Capital Conference reader on Facebook.  "Can't wait to see 'Blackie's' work on Press Pros."
"What an addition to your site,"  added another.
As local Press Pros readers will soon discover because his beat will extend to beyond central Ohio during the upcoming OHSAA girls and boys state tournament trail.  We hope you'll recognize, and enjoy, him, too.
It seems…everyone does!