I don't get it, but maybe you do.  And in case you do, here's some scouting comments about this year's crop of college recruits that make the rest of us – the doubters – wonder….?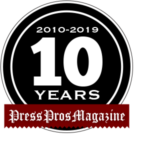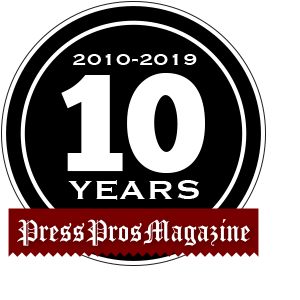 I've never been a fan of the college football recruiting craziness – those people with whom football in the fall isn't enough, so they fantasize on National Signing Day over high school athletes, hoping for something bigger, better, while gushing "he's ours!"
And where that excitement comes from is the recruiting websites and their assessments about high school athletes that are ranked in terms of *****(five) stars – who's stronger, who's faster, and who has the biggest internet profile.  Who's a five-star, who's a four-star, who's a three-star prospect…and some very dubious assessments to back it up.
I'm cynical, because while I never played football I played a lot of baseball…and the same people make the same outlandish remarks about high school baseball players, as well.  If I'm talking to you – if I've raised the hairs on the back of your neck – tell me this.  Regardless of how much weight a 17-year-old can lift…regardless of how fast he runs…and how flexible he is…how can anyone guess what he'll be like when he's 21 years old, good or bad?
But people get big sponsorship to make those guesses, and some of them pan out.  But not all, while the late-blooming high schooler sits at home believing that he's too small, too slow, and given no chance for success at the next level, or to even pursue his dream.
So this week someone sent me a link to an internet scouting post on the top prospects of this year's signing class.  I didn't read them all, but here's some that jumped out at me – some that I believe justifies my cynicism in those who fall asleep at night dreaming of the wrong things.
Comments on a cornerback….
"Uses long arms to shrink passing lanes"…and… "Can plant his feet and drive towards the ball, fighting through hands to make a play."
I think the former means … he knocks down passes at the line of scrimmage. "Shrinking the passing lane" is pure 'coach speak'.  As far as planting your feet and driving towards the bar to make a play … I think that's just playing football.
Here's one on an interior lineman going to Miami….
"Can drop his hips and bull-rush with good quickness."
Question: What happens if he doesn't drop his hips?
On a quarterback going to Michigan…
"Has requisite height and frame with lean build that provides space to add mass in college."
My first impression is … I wonder if he can throw the ball, because it sounds like this guy might watch someone else play at 'Meesheygun' while he's pounding pizza and Budweiser in the dorm.
On a linebacker prospect….
"Will easily reach 300 pounds if you want him to. Dangerous from the backside. Can hit in close quarters with impressive suddenness…and twitch."
That's what I'd be looking for … some twitch. Actually, I went to grade school with a kid that had a twitch. We just thought he was funny-acting.
Never heard this one before, assessing a lineman…
"He's consistent with his inside hand placement."
Translation: Could be a pick-pocket, or shoplifter, if football doesn't work out.
Here's another one about a defensive lineman….
"He has some nuance from a move-set standpoint…good hand violence and activity."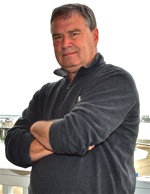 Translation: I'm sorry, but I couldn't get past 'nuance'.  And I'll ask a coach from New Bremen to see if they have anyone up there with a move-set standpoint.
I don't know if this is the best phrasing of how this defensive tackle prospect was described….
"Plays too high at times, and also arrives high as a tackler on occasion."
Question: Is this a sign of a 'nuance', or just substance abuse. Or worse, does he have a 'twitch'?
Any question now…why I'm cynical?