For the second time this year, George Mason came to UD Arena to face the Flyers and the result was identical, the same score, a 74-65 UD victory as George Mason was a stand-in  replacement for Richmond, a program stopped by COVID-19.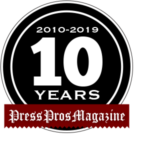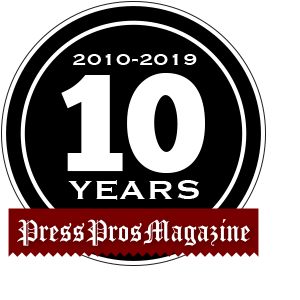 DAYTON — When the COVID-19 virus benched the University of Richmond basketball team and the Spiders couldn't keep their Friday night date at the University of Dayton, it looked as if the Flyers would be twiddling their thumbs or playing Yahtzee.
George Mason University was gameless, too, so the Patriots volunteered to sub-in for 
Richmond, even though George Mason already had made a trip to UD Arena in early January.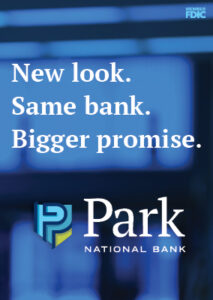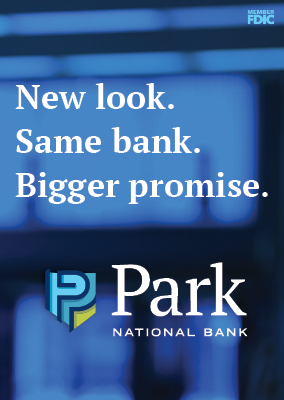 For that, the Flyers say, "Thank you very much. And please come again."
Why? Because once again the Flyers beat George Mason and in the strangest of strange events, UD won both games by the exact same scored. . .74-65.
The usual suspects provided the most sparkling mileage for the Flyers — Jalen Crutcher with 21 points and Ibi Watson with 20.
The most happy to be part of the Patriot Games, the second visit, was 6-10 center Jordy Tshimanga and 6-6 guard Elijah Weaver. Both produced perhaps their best games of the season.
Tshimanga narrowly missed a double-double with eight points and 14 rebounds. Three of Jordy's four baskets were slam dunks and the third one could be heard on the far banks of the Great Miami River.
Weaver has been in a season-long shooting funk, but on this night he hit five of seven shots and three straight treys en route to 13 points. And it was his dropback pass that led to Tshimanga's teeth-displacing dunk.
"We were so happy to be able to play," said Tshimanaga. "Every day is a gift and every game is even a better gift. All right for them (George Mason). I appreciate them. George Mason, thank you."
The win enabled the Flyers to push their record to 11-and-5 overall and 7-and-4 in the Atlantic 10.
There is a time in most games where a team turns the corner, turns it on, turns it into a game-defining moment.
Tshimanga's third dunk was that moment. The Flyers were flying down-court on a fast break. Elijah Weaver was bursting down the lane, seemingly headed for the hoop.
But at the last second, Weaver flipped the ball behind him to Tshimanga, who was throttle-open behind Weaver. It was thunderous.
That dunk, with 7:43 left in the game, gave the Flyers a 63-46 lead, their widest margin of the night.
"Cool tank," said Tshimanga, referring to the coffin full of ice he emerges himself into before games. And he credited his dunks to the cool tank. "Yep, I put some little African spices in there before I jump in there and it helps a lot."
With three dunks, the name Obi Toppin surfaced — UD's master of the dunk the last two years, an assortment more wide-ranging than Forrest Gump's box of chocolates.
When somebody brought up Toppin's name, Tshimanga threw up his hands in a stop sign motion.
"Oh, no. Obi is right here," Tshimanga said, holding his hands high. "I can't be in the conversation with him, especially when it comes to dunking. Uh, uh. Uh, uh, He is one of a kind. We'll leave him up there."
Weaver, the guy who gave up a lay-up to give Tshimanga the rim rattler, said he was basket-bound and then. . ."I saw him, but I saw him barely. I saw him and I just took off because I know Jordy is going to follow me normally to rebound. I didn't really have an angle for a layup, so I knew he was behind me and I just turned around and flipped it."
And Jordy crushed it through the shivering nets.
Tshimanga realizes it is difficult to beat a team twice in a row, twice in a year
"It's harder than most people think," he said. "Doing the same thing twice is always hard because the team knows you and you are familiar with each other. But where there is a will there is a way and we found a way to do it."
The Flyers needed to find a way after they deposited a mammoth rotten egg in Pittsburgh Tuesday, a 69-64 loss to Duquesne. It was a team mess.
Tshimanga scored three points and no dunks and no rebounds. Ibi Watson was 4 for 17 and 0 for 10 from three. Weaver played 16 minutes and not only did not score or grab a rebound, he did even take a shot.
But he shot Friday and three straight threes found the mark.
"Yeah. . .man, it felt. . .it felt, I can't even put into words to finally see one go down and then the next one and then the next one," Weaver said of his three treys. "Reps is important. We preach reps. Our coaches preach reps. So (after the Duquesne Disaster) we got a lot of reps up, a lot of reps in. In practice we focused on shooting and extra passes.
"Reps, reps, reps, man," said Weaver. Then in the game, "We were on fire. Once your teammates hit one and then another teammate hits one, it is kind of like a domino effect. All your teammates get involved and that's what happened."
The Flyers shot 52% Friday both overall (14 for 29) and on threes (12 for 23). This, after shooting 41% on 21 for 60 and 23% on 8 for 35 on threes against Duquesne
Even with the repetitions in practice, how does a team that flopped so miserably bounce back so strongly and sternly.
"Short term memory," said Weaver. "Just lean on your coaches and teammates."
Coach Anthony Grant credited Crutcher and Watson, "with what they provide for us in scoring and in leadership. You grow to expect that. But tonight, with Elijah's (Weaver) play and Jordy's (Tshimangta) dominating the glass. . .you want to see that."
There was a special, pre-game inspirational event. Instead of the public address announcer introducing the starting lineup, each player's family introduced him via a video on the huge center court video.
"You could see our guys faces, surprised and excited before the game, to see their families and loved ones," said Grant. "A guy like Moustafa Amzil hasn't seen his family since he came to the States (from Finland). To see the families introduce the players added a little extra touch to it. One of the game officials came up to me and said that was the coolest thing he'd seen all season."
One of the more vociferous families belonged to Tshimanga and the message came from Montreal, Canada.
"We didn't know it was coming and it was very soothing to me to see my family on that screen," said Jordy. "It warmed my heart, so to say."
And then Tshimanga, with his 14 rebounds and eight points, left George Mason warmed over.