Despite graduating an All-Ohioan now playing in the Ivy League with Princeton, Hilliard Bradley has again asserted itself as one of the central Ohio's premier teams, and punctuated that with a convincing win Friday over Olentangy Liberty.
(Ed. Note:  As a preview to the upcoming state tournament, Press Pros is pleased to feature some of the best high school action in central Ohio with select coverage of the powerful Ohio Capital Conference.  Veteran columnist Steve Blackledge provides our debut story this week.)
By Steve Blackledge for Press Pros Magazine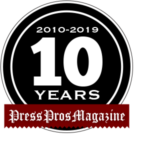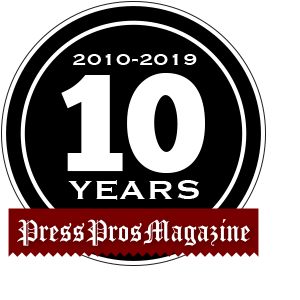 Hilliard, OH– Hanging on a wall just outside the Hilliard Bradley boys basketball locker room is a large team photo with accomplishments from a banner 2019-2020 season: A 25-2 record, Ohio Capital Conference Cardinal Division champions, Division I district champion and regional finalist. The parenthesized word Unfinished sticks out like a sore thumb.
It would be folly to suggest that this Bradley team – minus several key players from the team left at the altar in mid-March when the COVID-19 pandemic forced the postponed and later cancellation of all winter championship tournaments – is playing with a chip on its shoulder.
"On paper, I suppose a lot of people thought that was our best team, our most complete team … one that potentially could have gone all the way," Jaguars coach Brett Norris said. "We were playing our best ball and riding a wave of confidence. Having the season end one step away from getting to the Final Four, well, you don't ever get over something like that. It still stings. But you can't stay mad about it. Our goals and our values don't change."
Despite graduating a first-time All-Ohioan and four-year starter in 6-foot-4 guard Matt Allocco, who now plays at Princeton, Bradley once again has asserted itself as one of central Ohio's premier teams. The Jaguars lost another valuable starter when 6-4 banger Tayshaun Mayfield, a Division I football prospect, suffered a torn ACL in the fall and was ruled out for the season. Among three new starters are two freshmen.
With a 63-49 rout of an outstanding Olentangy Liberty team Friday, Bradley (13-2, 7-1) clinched a share of its fifth straight OCC championship, this one in a reshuffled Central Division many observers regard as one of the toughest in central Ohio. Liberty (13-4, 5-3) already owned three wins over state-ranked teams (two against perennial power Canton McKinley), but was no match for the Jaguars, who are eighth-ranked in the latest Associated Press state poll.
So how does this team manage to win championships year after year?
"Our mantra, if there is such a thing, is the same every year: Together with passion, grit and honor," Norris said. "That doesn't change."
More specifically, Bradley thrives on a disciplined, hard-nosed defense allowing 38 points per game and a structured offense that gets the most out of every possession. It's not a slow-down style, mind you, rather one that spreads the floor and breaks down opponents with precise passing and ball screens to free up a bevy of outside shooters. Despite only two starters six feet or taller (6-2 and 6-3), Bradley is a force on the boards, using its fundamental prowess and discipline to box out larger opponents.
With a mish-mash of matchup zones and chasers, Bradley limited Liberty standout guard Henry Hinkle, returning OCC Central player of the year and a third-team All-Ohio choice, to just two field goals and seven points.
"We always try to take away our opponent's best player, but with team defense," said Bradley senior guard Keaton Norris, one of the coach's two starting sons. "I guarded him part of the time, both other guys stepped up, too. We tried to make things difficult on him."
Senior guard AJ Mirgon and Norris did a lot of the heavy lifting, scoring 21 and 19 points, respectively, while others simply played their roles with aplomb. Mirgon was a second-team All-Ohio dual threat quarterback in football who has yet to commit. Norris, who older brother Braden is a sophomore redshirt guard at Loyola (Ill.), has signed with Wright State. He leads the team in scoring 18 points per game. Their freshman brother Cade, who came in averaging 14.5 points per game, was held to a season-low three points. He is tallest of the brood at 6-2.
"In addition to what those two guys give us on offense, we feel like they're the best duo in the league defensively," Brett Norris said. "In Hinkle, (6-6 Andrew) Wade and (Cooper) Davis, they have some really difficult guys to keep under wraps. I really felt like we were locked in on defense, especially against Hinkle."
Because Bradley is just a 12-year-old school yet to reach a state tournament, some around Ohio may not appreciate what the elder Norris has achieved in his seven seasons at the school. His record is an astounding 135-19, featuring four straight seasons of 22 or more wins. The 2017-18 team also reached a regional final.
Even after the disappointing stoppage last March, little this season has come easy.
After Bradley started 9-0 and ascended to as high as No. 2 in the state poll, a COVID outbreak among a few players and coaches resulted in a quarantine that lasted from Jan. 7 to 19.
Upon the return, the Jaguars lost back-to-back games to Pickerington North (44-35) and Dublin Coffman (66-59), the latter snapping a 61-game streak in OCC play. It was the first time the program has suffered back-to-back defeats since the second and third games of Norris' first season at the school.
"I don't want to make a big thing out of the COVID quarantine," Brett Norris said. "Just about everybody has had their turn, and, hopefully, we've gotten ours out of the way.
"It does present a unique challenge for us because of our emphasis on technique, both in games and practice. We were really on top of our game when the quarantine went into effect. We had Zoom meetings every day, but that doesn't have the same effect as a practice. We estimated that we've had 42 practices, and typically we're close to 60 at this time of year. It makes a difference. I felt like tonight was the best we've played since we were shut down."
Mirgon, who averages 13.6 points per game, said the layoff virtually set the team back to square one.
"It was mostly a mental thing," he said. "We didn't come back with nearly the sharpness we had after that great start," he said. "Hopefully, this will help launch us in the direction we want to go."
Would that perhaps be a first state tournament appearance?
"I don't know if you can really call the way last year ended a motivation or incentive for this season," Mirgon said. "It sucked how things ended, but the bottom line is you have to move on as team. You can't do anything about it except to put in the work, come together as a team and try to get back to that level again."