They trailed by 14 at the half, and 18 in the third quarter.  But Anna righted itself in time to thwart Troy Christian's attempt at a Saturday night shocker.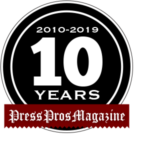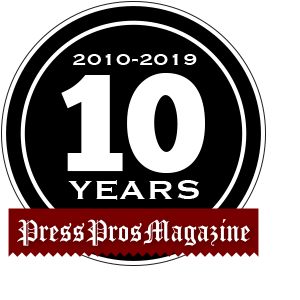 Troy, OH –  Anna coach Nate Barhorst didn't mince words following the Rockets 55-47 win over the 9-5 Troy Christian Eagles Saturday night.
"This is what happens when you come out flat, and you take someone for granted,"  said Barhorst, appreciative of a fourth quarter comeback that saw his team eradicate an 18-point third quarter deficit to win by 8.
"I just told them in the locker room.  'Think about what we could be if we played like we played in the second half for all four quarters."
Good point!
Because they couldn't have played worse in the first.
The Eagles came out flappin', scrappin', and trappin', catching Anna flat-footed, hesitant, and probably a little disrespectful of TC's 9-4 record against the likes of Middletown Christian and Emmanuel Christian.  Ray Zawadzki's Eagles wasted no time in making them believers.
Troy Christian is young – very young – starting two freshmen, a sophomore, and they have a slew of juniors.  There's only one senior on a team that casts caution to the wind and plays with high energy and aggression.  Anna's backcourt of McKane Finkenbine and Isaiah Masteller found out the hard way.
One of those freshman, guard Parker Penrod, joined junior teammate Chase Dohme in disrupting the Rockets' attempts to bring the ball over the time line.  Anna sees a lot of pressure in the Shelby County League, but on this occasion the Eagles made it look like an alien invasion.  Steals, deflections, and turnovers turned into Dohme and Penrod running down the court for points off those turnovers, and TC led at the end of the quarter, 11-6.
When Anna (15-5) didn't do anything to fix it, they took a 29-15 lead into the halftime locker room.
"We came out with no intensity,"  said Barhorst later.  "Credit to them.  They took it to us.  We were on our heels, we had no intensity, and it doesn't matter if it's a Saturday night after a big league game on Friday.  You have to bring it every night."
And for the first four minutes of the third quarter they still hadn't gotten the message.  Playing harder?  Yes, but some fortuitous bounces and a couple of shots allowed Troy Christian to swell their lead out to 18 points, 38-20.
But no one can claim that Anna isn't talented, that they're not well-coached…or not prone to embarrassment.
Suddenly, it was Masteller, Finkenbine, and Zach Ambos turning up the heat on the Eagles' attempt to move the ball…full-court pressure.  TC didn't respond, despite an Anna timeout that allowed them time to regroup.
Anna tweaked its pressure, caused a couple of turnovers, scored on those turnovers…and took advantage of a couple of rushed shots at the Eagles' end.  The lead shrunk to ten points, and then eleven by the end of the third quarter, 40-29.
"I told them…'You're no longer a secret to anybody.  You're not going to scare anyone.  Everyone knows who you are, and you've got to play,"  said Barhorst.
They totally flipped the script in the first four minutes of the final quarter.
The pressure began to wear Troy Christian down.  They went scoreless for 2:58 while Masteller was going nuts in the open court, driving headlong to the rim from halfcourt.  He scored three times, knocked Penrod reeling with a charge call once, but sent the message – we've now got the momentum.
Teammate Ben Kovacs was quietly cleaning up at the rim, the recipient of passes from Masteller and Finkenbine, and from offensive rebounds that he stuck back in for points.  The lead shrunk to five, to one, and then at the five-minute mark Kovacs stuck back an errant shot for two points that gave Anna its first lead of the game, 41-40.
TC would come back and tie it at 43-43 on a long corner three-pointer by Penrod, but Anna now had the bit in its teeth and would not be denied.  They outscored the Eagles 12-4 over the final 3:20 to escape with the win, and a valuable object lesson.
"It's flattering that we can play as badly as we did, then come right back around and just click like we did,"  said Barhorst.  "Because…they played with intensity, they hit shots, and they took whatever they wanted for the first two quarters."
Ben Kovacs led the Rockets with 19 points, while Isaiah Masteller finished with 12, and McKane Finkenbine had 10.  Jacob Robinson and Zach Ambos contributed 8 and 6, respectively.
For Troy Christian, Parker Penrod made a powerful impression with his 19 points, Alex Free and Ben Major had 7 each.  Mike Workmeister and Chase Dohme each scored 5.
Conversely, Troy Christian coach Ray Zawadzki claimed his own object lesson at the expense of a painful loss.
"We played a nice half of basketball, but unfortunately the game is 32 minutes,"  he said quietly.  "When you play a quality opponent like them you have to play all four quarters.
"But I'm proud of my kids…definitely.  Our effort level was off the charts, even when it was getting away from us in the fourth quarter we were still competing.  That's all I ask right now, because we're playing two freshmen and a sophomore.  We've got to continue to grow up, and learn from our mistakes…and we had a few in the fourth quarter when we didn't finish and left some critical points off the board.  We can't make those mistakes."
It's always a good experience to go to Troy Christian.  They like their basketball and no one teaches it better than Zawadzki.  The perspective of learning through on-the-job training is always appreciated, accepted, and never more evident than Saturday night.  They had Anna in the palm of their hand, and learned the hard and painful way…that it does take four quarters.
Nate Barhorst was appreciative, too, that the same object lesson came out with a more positive conclusion.
But he knew – they knew – they didn't just win a basketball game.  They escaped defeat!