Playing for what's left of a disappointing season, Piqua rallied to beat Troy for the second time in three days…and looked good doing it!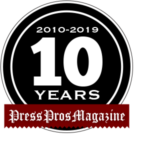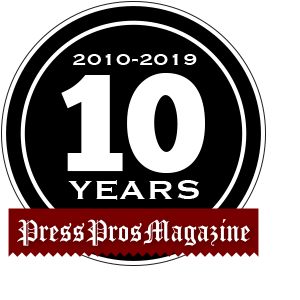 Troy, OH – At 4-10 for the current season the Piqua Indians couldn't really say, I suppose, what their motivation was going into Friday's MVL clash with Troy.
And at 7-6 and having lost three straight, much the same could be said for the Trojans, except to say it marked the third time they'd played Piqua in a month, including this week.  The Indians won 44-40 on Wednesday in the two teams' second 'officially' scheduled game.
So things stood at 1-1 for the year, and Friday's game was not official, just a 'rubber' game for extra work, and pride.
You'd want to believe that the winner would have exacted some satisfaction from a basketball rivalry that's long on legends, even though short on the here and now.  The Indians' last winning season prior to 20-'21 was a 14-11 campaign back in 2015-'16.  In that span they've compiled a record of 48-69 (.55%).
And Troy…the Trojans did post a 13-10 record last year, but in the four previous seasons under Paul Bremigan they played to a 34-58 mark – likewise, a .55% mark.
Cue the ghosts, one might say – of the days of winning basketball and respective standouts – Bernard Newman and Andy Warner for Piqua…Brooks Hall and Matt Terwilliger for Troy.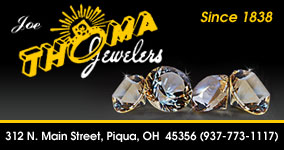 Suffice to say Newman and Warner would have smiled at night's end over a 52-44 Piqua win Friday, a slugfest in the paint in which just two three-point shots were made all night – by Piqua's Garrett Schrubb and Troy's Hollis Terrell.
A game, too, that saw Troy miss a ton of shots from point-blank range, thanks to the aggressive play of Piqua's interior defense, namely Jerell Lewis and Tanner Kemp.  Frustrated, the Trojans turned to perimeter shots that didn't fall, and trying to play faster than they could…which led to second half turnovers.
But it was closely contested for the first 16 minutes, if not a thing of beauty.  Newman and Hall might have held their noses as both teams reverted to some old habits – too much one-on-one, and not enough movement and better options for shots.
Troy took advantage of some Indian turnovers, and ran out to a 10-8 first quarter lead;  but it could have been more, as a night-long pandemic of missed shots from close range infected the Trojans early.
That, and a third foul called on senior guard and leading scorer Shaeden Olden seven minutes into the game.  It forced the ball out of the hands of Troy's most confident offensive weapon and forced coach Mark Hess to look for second and third options to score.  And, it gave Piqua a chance to settle down and get back to their game plan.
They had won on Wednesday by sharing the ball and getting the shots they wanted.  And without Olden in the game they were afforded the luxury of doing that again.  Piqua's Dre'Sean Roberts became engaged, scoring 7 of his game-high 20 points in the second quarter, while Troy continued to struggle to put the ball in the rim from close range.  It ended with Troy having a 21-19 lead at halftime, but momentum, and confidence had turned in favor of the Indians.
In games like that the first team that goes on a run to start the second half often wins, and that team was Piqua, jumping out to a 9-2 run fueled by Roberts and buckets on three consecutive Indian possessions.  They spread the floor, shared the basketball, and played with intent while milking the clock.  It seemed to put Troy in panic mode.
Troy's Jaden Owens, who had kept the Trojans in the game without Olden with 13 first half points, suddenly went cold as Piqua stretched that 9-2 run to a 16-7 advantage for the quarter, and took a 35-28 lead.
"We talked about it at halftime,"  Piqua coach Steve Grasso said.  "We reminded them of what we wanted to do at the start.  We've had a lot of tight losses, too, and credit the kids…they could have easily gone one direction or the other.  We fought in the second half, found the best shots we could, and really played together on defense."
Olden, playing with those three fouls, was never himself in the second half.  Piqua's defense clamped down on Owens, and Jerell Lewis played like the Tasmanian Devil in the paint, attacking the rim, scoring twice, but getting to the foul line twelve times for the game.  He finished with 10 points…but worked hard enough to score 30!
"We just felt like we were the better team, even when we lost here back in January,"  said Lewis.  "We were coming off quarantine then, we let that first game slip, we were mad about losing, and we came back this week and won on Wednesday and tonight.
"Tonight we fought to get it down to two at halftime, and when we came back out we knew it was our game.  We're a family here, and we wanted to win for each other.  Winning is fun, but family is forever."
Forced to foul, Troy sent Piqua to the foul line 33 times in the game – 16 times in the fourth quarter – and the Indians converted on 23 of 33 (70%).
Dre'Sean Roberts, who ranks third in MVL scoring, finished with a game-high 20 points, while Lewis added 10, Garrett Schurbb and Tanner Kemp had 5 each, Dylan Chaney had 4, and the Indians' bench chipped in with the remaining 8 points.
For Troy, Jaden Owens had 19, Hollis Terrell quietly added 11, Olden finished with just 5 points, Arik Viney had 4, Ryder Kirtley and Andrew Holley had 2 each.  7-3 just a short time ago, the Trojans now stand at 7-7 for the season – ghostly!
"It's hard to win when you can't score, and that's bit us in the butt here recently," Trojan coach Mark Hess lamented.  "Same story as Wednesday…we had some good looks, but we just couldn't convert.  We have to convert on those chances, and offense is a confidence thing.  And when shots aren't going in it's hard to play with confidence.
"We didn't have good offensive possessions to start the second half, they had that run, and sometimes you just lose patience.  We're not a team that can grind people out, so we go a couple of possessions where we don't score, and then we feel rushed and take some bad shots.  That's what happened to us tonight.  We've got to play stronger and with more confidence."
It's always been that way – basketball.  Confidence and execution led Bernard Newman to a great career at Miami University – Warner, at Wright State.  Brooks Hall blossomed for the Dayton Flyers and Matt Terwilliger became a standout for the basketball Buckeyes.  And Steve Grasso believes…he honestly believes…that the best days of Piqua basketball will be seen again.
"If we keep fighting and keep digging I believe that good things are ahead of us.  This season has been a starting point for us, our seniors have shown some leadership, some young guys have stepped up, and I believe we're on an upward trajectory."
Things not seen, of course…not since the days of the legends.  But Hall, Terwilliger, Newman and Warner are all still around, along with those who were there to see and remember.
The best days of Piqua and Troy basketball!