Ohio State gleaned contributions from seemingly every corner of the roster to overcome an 11-point, second-half deficit at eighth-ranked Iowa and win for the seventh time in eight games.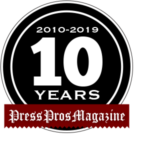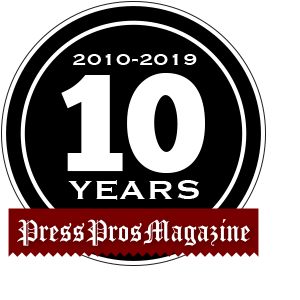 There's a spirited debate to be had over which shot stood above all others Thursday in triggering yet another how-did-they-ever-do-that Ohio State road victory over a bigger and seemingly-better Big Ten elite.
Some would argue for the banked-home, straight-on triple from freshman Eugene Brown near the mid-point of the second half that sustained an OSU rally and increased the belief this might just be the Buckeyes' night.
The discussion would also have to include Duane Washington's pair of treys on successive possessions three minutes earlier that started No. 7 OSU's rally from a 61-50 deficit.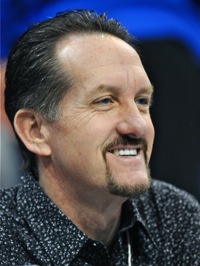 Of course, there's a case for Kyle Young's second triple — yes, Kyle Young…yes, his second triple — at 3:28 which doubled a tenuous three-point Ohio State  margin.
Or perhaps it was when Justin Ahrens connected from behind the line — either at 3:58 or 2:37 — to build leads of 82-78 and 88-81.
Given all those options, it's likely clear by now how confounding it must be to reckon with the totality of Ohio State's weapons, all of which seemed to kick in at just the right time to work for an 89-85 triumph and a seventh OSU win in eight games.
Eighth-ranked Iowa shot 45 percent from three, had four players with 16 or more points and yet couldn't hold a double-figure margin at home.
Not with OSU's E.J. Liddell, Washington and Young scoring 16 points apiece, Justice Sueing contributing 12 points, 11 rebounds and five assists and the Buckeyes' bench combining for 20 points, 13 rebounds and nine assists.
"I'm sure that was a fun game to watch," Ohio State coach Chris Holtmann said. "It was a fun game to be a part of. Not as much when we were down 11, but we have an incredibly resilient bunch, as much as any one I've ever coached."
The Buckeyes needed all their staying power to weather the Hawkeyes' multiple perimeter threats built around 6-11 Luka Garza, who appeared on track to his season average of 26 points with 11 at half.
OSU, though, held Garza to only five points thereafter, including none over the last 14:32, with Young wearing him out with quickness and Zed Key banging away unabashedly.
The 16 points tied Garza's season-low. 
Key also scored six points in the first half and fellow freshman Meechie Johnson bagged two three-pointers, which helped the Buckeyes being able to stay within 45-42 at the break despite Ahrens and Washington going a combined 0-for-5 from distance.
Iowa seemed on the brink of breaking away five minutes into the second half on what proved to be Garza's final field goal, a three-pointer which built its biggest lead.
Instead, that threatened escape seemed to awaken Washington, who had made just five of his last 22 three-point attempts over three and one-half games.
"I've been in the gym, in the gym, in the gym, never satisfied," Washington said. "We've been coming out with the win, so that helped, but my personal performance wasn't what I wanted. At the end of the day, I want to win, so I don't care if I go 0-for-whatever in my next however many games if we can just come out with the win."
This latest outcome wouldn't have ended well had Washington not suddenly connected from the right and left wings on successive possessions after a Key free throw.
Now the Buckeyes (15-4, 9-4) trailed by only four, a margin that still survived when Brown connected for three improbably off the glass from the right of the circle at 10:38.
Young' layup on the next trip gave OSU its first lead since the early going, and two minutes after that he got free on the baseline for a Liddell assist and a jam that yanked back control, 71-70.
The Buckeyes wouldn't trail again, but their advance to victory was anything but drama-free.
Ahrens extended the lead to four with his first triple in five tries at 4:28, then rebuilt that edge with another bomb after Iowa countered with one of its own.
"Justin struggled a little bit making shots early," Holtmann said. "He was feeling that a little bit, but he's such a confident kid. He came in hunting. Give him credit. He came in really confident."
The Hawkeyes can score with anyone, but their defense offers open looks from the perimeter with numbing regularity.
Apparently, consecutive Ahrens' triples weren't enough to prompt an adjustment, because Iowa left him alone again on the left wing at 2:37 and he strafed that one, too.
All suspense should have been sucked out of the finish right there, but OSU hiccupped its way into danger despite having that same 88-81 margin and the ball with just over one minute left.
The Hawkeyes drew within 88-85 at 35.8, but wasted half that time defensively before fouling Washington with 17.8 to play.
He hit the second of two free throws to build a two-possession lead, and Iowa couldn't score on a disjointed offensive search for a three-pointer that ended with a desperation heave near the buzzer.
"Our guys brought it at the highest level tonight," Washington said "Our energy level was great. We made some huge, huge shots. We feel really confident in what we can do as an offensive team and we made them work on the defensive end. That was important."
Bruce Hooley is a former sports editor of the Troy Daily News and hosts the We Tackle Life podcast on GooglePlay and iTunes.