Duquesne returns the favor by beating the Flyers in Pittsburgh after the Flyers won the first game at UD Arena. UD was off-kilter and off-target offensively and made only 8 of 35 three-point shots en route to 69-64 defeat.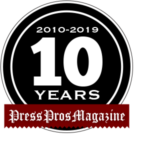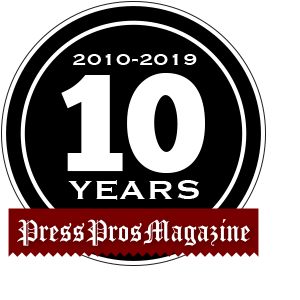 DAYTON — It was as if ESPN pulled the Dayton-VCU videotape off the shelf and played it on ESPN2 Tuesday night.
It wasn't.
It was Dayton-Duquesne, live and in blushing color for the Flyers.
Duquesne Coach Keith Dambrot probably spent a few hours breaking down the Dayton-VCU tape. He used the same modus operandi to stymie and stifle the Flyers in Pittsburgh.
VCU used a nose-to-nose, double-teaming, harassing, pressure-packed defense to take the Flyers completely out of their offense.
VCU gagged the Flyers, 66-43. And it wasn't that close.
Duquesne dropped the Flyers, 69-64, one of the most misleading scores in the history of college basketball.
With little more than seven minutes left in the game, Duquesne led, 60-39. Amazingly the Dukes did not score a basket in the final seven minutes, hanging on by making 9 of 14 free throws in the final seven minutes.
The Flyers put on a 25-9 rush over those last seven minutes, only to make the final score a mirage.
Duquesne was playing its first game in nearly two years on its campus as the $65 million renovation of the UPMC Cooper Arena finally was completed.
And what a coming out party it was in the first half as the Dukes sashayed to a 39-24 halftime lead.
The first half was a study in ugliness for the Flyers. Duquesne hit its first six shots and sped to an 11-1 lead.
And it got worse from there.
The Flyers missed their first 12 three-point attempts. And by halftime the numbers were staggeringly awful.
They made 10 of 28 shots, 2 of 16 from three. For UD, as it is so often true, it was a one-man show in the personage of Jalen Crutcher. He had 15 of UD's 24 points.
Crutcher was 6 of 8 overall and 2 for 4 from three. Subtract his numbers and the rest of the Flyers scored nine points on 4 for 20 overall and 0 for 12 from three.
The Flyers set an intercollegiate record for air balls, they were one-and-done on their shots because Duquesne was in control of the backboards and they couldn't stop Duquesne stars Marcus Weathers and Michael Hughes near the basket.
It was ESPN's 'Super Tuesday' menu of basketball games, but there was nothing super for the Flyers at the confluence of the Ohio River.
"They came out and shot the ball well and I thought their energy was better than ours to start the game," said UD coach Anthony Grant.
It was as if the Dukes were playing on Energy Bars while the Flyers were chewing grits.
"We knew there would be a lot of excitement with their fans in the new building," Grant added. "It was the environment we walked into and unfortunately for us we weren't as prepared as we needed to be."
When it ended, Crutcher came within a point of his career best with 28 points.
Everything else was an eyesore.
Duquesne came into the game No. 8 nationally in defending the three at 27.3 %. They were even better against the Flyers. UD unloaded 35 three-pointers and made only eight, 22.9 %.
Ibi Watson didn't have a night, he had a nightmare — 4 for 17 and 0 for 10 from three for eight points. The only Flyer other than Crutcher with double figures was Mustapha Amzil with 11. He also had 11 rebounds for his first career double-double.
It was necessary for Amzil to do some heavy lifting on the backboards because UD's leading rebounder, the foul-collector Jordy Tshimanga played only nine minutes and had zero rebounds and scored three points.
And his back-up, Moulaye Sissoko, was not available.
When the Flyers beat Duquesne, 72-63, at UD Arena last month, Marcus Weaver scored 19 points and grabbed 8 rebounds. This time he had 20 points and five rebounds.
With Tshimanga foul-plagued and Sissoko unavailable, Michael Hughes made the difference. At UD Arena he scored four points and snagged three rebounds. This time he scored 13 and snared 14 rebounds.
"Those two guys are seniors, they're veteran players and they've been playing really well of late," said Grant. "They've won four of their last five and those two guys have been instrumental in what they've done.
"From a game plan standpoint, we were aware that we would have to do a really good job today on those two guys," he added. "But, unfortunately, those guys were better than us today."
Duquesne improved its record to 7-6 overall and 6-5 in the Atlantic 10, The Flyers, who had won five of their previous six, dipped to 9-5 and 5-4 in the A10.,
"They were locked in, they were focused," said Grant. "They had answers for everything we did tonight."
Grant and the Flyers will seek better answers Friday night at UD Arena. They originally were scheduled to play Richmond, but the Spiders are on hold with COVID-19 issues. Instead, George Mason is subbing in for its second visit of the season to UD Arena. The Flyers won the first affair, 74-65.