Ohio State has held up well against bigger post players, but the Buckeyes haven't faced a challenge like Iowa's Luka Garza will pose Thursday night in a Top Ten battle that tips off at 7 p.m.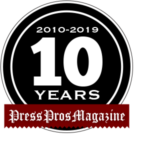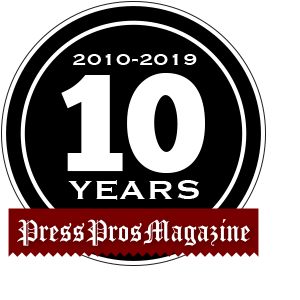 The knock on his team that loomed when the season began hasn't been the culprit in any of the four losses on No. 7 Ohio State's resume so far.
Now would therefore seem an opportune time for Chris Holtmann to gloat about conquering that supposed size and strength obstacle inside, given a 14-4 record overall, 8-4 mark in the Big Ten and Top Ten national ranking for the first time since December of 2019.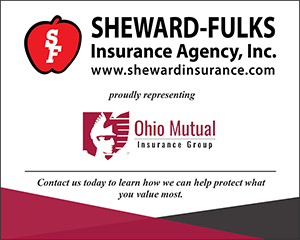 But even though two-thirds of the season is in his rear view mirror, Holtmann will hold off on celebrating the Buckeyes' conquest of their low-post deficiency until the first of a few more exacting exams gets administered.
"I'd like to wait until we get through this stretch just to make sure it's not as much of a factor as certainty it was made to be." Holtmann said. "I understand the reasonable questions coming into the season about losing Kaleb (Wesson) and our size and our defense and our rebounding. I want to see how we navigate this stretch of bigs."
The next test is likely the toughest OSU will face all season in Iowa senior Luka Garza, a 6-11, 265-pound challenge with three-level scoring talent and absolutely no 'off' switch.
Garza, the reigning Big Ten player-of-the-year and a certain repeat choice this season, averages 26.5 points on 59% shooting. That's a deceptive percentage when it approximates Garza's success inside, because he's not shy about wandering onto the perimeter and letting fly from beyond the arc.
He hit 6-of-7 threes in a rout of Iowa State this season, and made 4-of-8 against Purdue.
There's a tendency to temporarily celebrate when Garza strays from the lane, but just about the time that satisfaction kicks in, he scores off a jumper launched from behind his ear.
"You're not going to completely neutralize him," Holtmann said. "He s just too good and they do too good of a job getting him the ball in position. They're too good finding him in spots."
And if Iowa doesn't work the ball to him, Garza will assuredly do whatever is necessary to free himself from defenders. He's not very fluid, but he is extremely effective muscling for passing angles and extremely adept at getting opponents in foul trouble.
"He has best motor of any big I've ever seen," Holtmann said.
Iowa (13-4, 7-3) has outstanding size to go with Garza and ample shooters to surround him and space the floor. OSU felt the full brunt of that toxic mixture last season at Carver-Hawkeye, falling into a 19-point hole after 10 minutes and scrambling to make the 85-76 final respectable after that in a game it never led.
For all of his size and girth and ability, Wesson became a lamb in career matchups against Garza. The hope is that Ohio State's undersized triumvirate of 6-8 Kyle Young, 6-6 E.J. Liddell and 6-8 Zed Key will be able to bear up better than Wesson's tepid surrender.
That's been true of the Buckeyes inside so far against bigger opponents like Notre Dame, Wisconsin, Rutgers and Illinois, all of whom came up short — figuratively, if not literally — against OSU.
While Garza is an undisputed beast, he has to play defense, too, against smaller, but quicker opponents.
Liddell will make him cover out to the three-point line; Young will burn any lapse on the offensive boards and Key showed no reticence to bang successfully with Illinois' 7-0, 285-pound Kofi Cockburn.
"All in all, we've really used to our advantage our mobility and diversity and those positions," Holtmann said. "If you do have some deficiency at times in size, you have to find a way to use it as an advantage. Our guys have done a good job of that."
Iowa will also likely give Ohio State room to launch an ample number of triples. The Hawkeyes aren't a good defensive team, and their zone has holes that can be exploited.
"We're going to have to be decisive in how we attack it," Holtmann said. "There has to be a level of aggressiveness in how you deal with it. Quite honestly, we didn't do a very good job of that last year. You have to be aggressive. You can't be tentative and you can't be on your heels."
The balance for OSU will be getting the right players shooting them on the right night.
Seth Towns, Justice Sueing and C.J. Walker would be welcome contributors from deep.
A reprise of Justin Ahren's 29-point stunner two years ago against Iowa, in which the Versailles product hit 6-of-10 three-point attempts and went 9-for-9 at the line, would be welcome.
Ahrens has been steady since joining the starting lineup five games ago, making three threes in every game until going 2-for-5 Sunday in a 17-point win over Michigan State.
"Justin has been great," Holtmann said. "He's done a great job for us."
Ahrens' success has offset some of the recent struggles of Duane Washington Jr., who is 5-of-20 from distance in his last three games after making 6-of-9 triples in a loss to Purdue.
OSU started 3-of-13 beyond the arc at Iowa last season and fell quickly out of contention.
"They're elite offensively," Holtmann said of Iowa, which averages 89 points per-game. "Historically good. Maybe, in a lot of ways, I think this is the best offensive team I've ever coached against. They just have tremendous skill and ability….and then you have Garza, who's been the best player in college basketball for the last couple of years. We'll need to play as well as we've played all year."
Bruce Hooley is a former sports editor of the Troy Daily News and the host of the We Tackle Life podcast on iTunes and Google Play.