14-5 at the three-quarters mark of the regular season, Nate Barhorst's Anna Rockets are more than justifying his system and faith in his players…and the notion that this may be his best season of coaching, yet!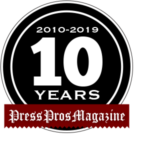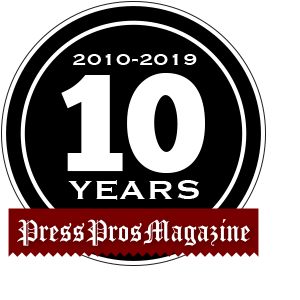 When February rolls around each year it's appropriate to consider the question.
"Who's surprised you the most among area basketball teams?"
Or….
"Who's the best area team you've seen?" a question Press Pros gets asked a lot. We see a lot of teams!
But in 2020-'21 there's perhaps another question that's fair to ask in a basketball coaching community with so many veteran personalities. And that is…"Which coach stands out for making the most of his tools – his players?"
We ourselves considered the candidates:  Adam Toohey (Tipp City), Scott Elchert (Jackson Center), Mike McClurg (Minster) and Eric Rosenbeck (St. Henry), among them.
But one individual we asked suggested: "What about Nate Barhorst, at Anna?  Who's done a better job than him?  They've been good for a while.  They lost a lot last year.  And they haven't missed a beat."
And to that point it's easy to say…'yes'.
In his almost-decade as the Rockets' head coach they have been consistently at the top of the Shelby County League standings.
They've been to the regional round of the tournament…twice.
In the last five years, alone, they've averaged 20 wins per season (100 wins, total), and against the best the SCL and neighboring Midwest Athletic Conference have to offer.  Only Jackson Center's Scott Elchert has reached that mark of consistency, likewise, with 101 wins.  Fort Loramie's Corey Britton has 96!
And again, at 14-5 in 2020-'21 with two weeks of regular season left to play, and tournament looming, Nate Barhorst has the Rockets on track for another 20-win season.  By all accounts, they really haven't missed a beat!
There were huge graduation losses the past two seasons…that included two of the best guards in southwest Ohio (Riley Huelskamp and Bart Bixler), and a versatile post player now playing college basketball at Capital University, Griffin Doseck.
Barhorst responded this year by calling on his bench and JV players the last two years.
Isaiah Masteller was the first or second man off the bench in last year' 22-5 regional team.
Post player Ben Kovacs lettered last year, but this year the expectations are far greater for the 6'4" senior.
McKane Finkenbine split time last year between JV and varsity, this year becoming a feared three-point shooter and efficient point guard.
The smallest, Zach Ambos, barely filled out that JV uniform in 2019-'20, and this year is filling an important role as a shooting guard.
And then Jacob Robinson, who waited patiently in the wings to play as a senior, garnered Barhorst's praise last week with solid games back-to-back against Fairlawn and Miami East.
So, on a year with just three returning lettermen (Masteller, Kovacs, and Finkenbine) we asked him last week: "Has this been Nate Barhorst's best job of coaching during his time at Anna?"
"You always rely on the off-season, and we didn't have the usual off-season with camps and shootouts, due to Covid," he said. "What we had was skill development and weights, and that's where you can assess the guys who you can count on. Who's gonna' do the work, and who are those guys that could score like the five we had last year? We had to have more threats than just McKane or Isaiah.
"So we went to work to find out as much as we could about the guys we have…and we're not as deep…and how to get as much as we can out of these guys.  That gets us over the hump a lot of times and I think they've surprised not only a lot of people around here, but our coaching staff, as well. But I'll also say…that going into this season, with the guys we had back and from our JV team, we thought we could compete. Didn't know how well because we didn't have any summer, but we thought we could compete."
They found out soon enough.
"Yeah, we got walloped by Botkins, right out of the chute," said Barhorst. "We knew we had some things to work on, and we had to make some adjustments. But when we did we were OK. We've been in some really big games, and some guys have really stepped up.
"Isaiah, McKane, and Ben Kovacs have really come on strong for us. Jacob Robinson has been become a dependable fourth man that we needed.  And Zach has done well.  Every one of them has filled a role nicely."
If that sounds like false modesty, it's not, just that Anna's expectations rarely include hyperbole. Ask athletic director Mike Muehlfeld and he'll tell you.
"I'll put it this way," Muehlfeld says. "We've exceeded our expectations. I'm not sure I would have predicted us being 14-5 at this point."
But Muehlfeld's words are a direct reflection on the work of Barhorst and his assistants, Terry Finkenbine, Shawn Brewer, and Josh Platfoot.
Some history…..
Barhorst played at Anna, for then coach Matt Meyer, who remembers him as a player in much the same respect he sees now as a head coach.
"He was energetic, he worked hard, and he was competitive," says Meyer. "And he's still that way. Plus, he's not afraid to try things – he probably more adaptable to things than I was as a coach. He has a way with the kids – a good communicator – and he's good about allowing them some room to become who they can be."
And is Meyer surprised by their current 14-5 record?
"I could have seen them .500, maybe 10-8," he chuckles. "But I think Nate has done a fine job – another fine job."
He's a goal setter. Ask every successful coach how they attain a level of consistency and they all share that they start out each year expecting to achieve some goals.
"They have to be realistic goals," says Barhorst. "Obviously we always think about how we can win the next game.  But we also start each year wanting to get to state, and whether you reach any goal is up to our coaches and players. Whether you have a group of kids coming back, or five that you've never had before, you never know – how they might gel.
"And sometimes past success can catch up with you, like last weekend (West Liberty Salem). And when it does you have to hit the reset button. Can we come back and work on the basics, and make the necessary adjustments?  Can we come back and play with the correct intensity and fire?"
Few coaches have more intensity and fire than Barhorst. Like his rival at Jackson Center, Scott Elchert, he's a photographer's dream as a sideline subject. And he gets that, he'll tell you, from a very close source growing up. His father, Greg, was a very strong, and competitive role model.
"My dad started it all," he says with a smile. "He's no longer with us, but we would go to church on Sunday mornings, and be in the McCartyville gym, shooting, thirty minutes later. Dad was a CYO coach, he was a basketball official and he ref'ed some really big games, and I'd travel with him to those games. I went everywhere with him. Loved basketball…loved being with him and my Uncle Phil, from Fort Loramie.
"When I was a kid I'd listen to the state games on radio – Jackson Center when they went, and Fort Loramie. I got so wrapped up in it that I decided that's what I wanted to be. And when I was playing you wanted to beat Loramie and Dan Hegemier so bad;  but you also had respect for those guys. And now it's Scott Elchert, because he's been at Jackson Center so long.
"But when I was playing my coach was Matt Meyer.  Coach Meyer was my guy. He was the one who gave me confidence, and he challenged me in a way that inspired me to become a better player."
Those men, and those experiences, are evident now when you see a team with so many new faces standing at nine games above .500. A junior high science teacher at Anna, he's a teacher at heart, whether it's about helium, or how to break a half-court trap.
And is there one rival coach that still gives him the jitters after his years, and success?
"There's a lot of great coaches around here, and you want to beat 'em all," he smiles. "But Elchert being at Jackson Center for so long…he's the one in our league that you always shoot for."
"You know you have to be on your 'A' game when you play Elchert. You can't make mistakes because he's going to capitalize on them.  But to be honest, our league is like that everywhere. It's a blockbuster year with Botkins having the year they've having, Jackson Center's having a good year, Loramie's having a good year…anyone can beat you on a given night."
He's also diplomatic. Nate Barhorst has learned that, too, from Hegemier, Elchert, Matt Meyer, and Dad, of course.
And modest.  He never did admit to this being his best year's work.
"Maybe we've just had the ball bounce our way a couple of times," he says with a smile.
And who's surprised?
"Luck…is the by-product of preparation." – Vince Lombardi (and a lot of other great coaches)