It happened so quickly you could have missed it.  But in the span of just six minutes Anna's McKane Finkenbine provided the margin of victory that Anna protected all night long to beat Versailles.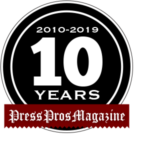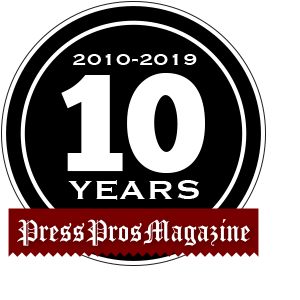 Versailles, OH – If there was ever any doubt about the impact of the three-point shot in basketball, consider the first eight minutes of Tuesday night's Anna-Versailles game.
Anna's McKane Finkenbine started the Rockets' scoring with a layup to give them a 2-0 lead.  But over the span of the next six minutes he drove a dagger into Versailles' prospect of winning by hitting his next four shots…all from behind the three-point arc.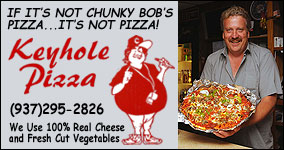 The first one was from the top of the key, about a step behind the line.
The second was from the wing, and about a step further.
The third was from the opposite wing, and this one was out there about 24 feet.
And the fourth was from the top of the key again, and someone estimated…about 27 feet.
His 14 points for the quarter provided the cushion for a 19-14 Anna lead by the end of the quarter, and then an 11-point lead at the half…31-20.
But ultimately, those four three-pointers – 12 points – provided the cushion for an eventual 52-39 Anna win, their 14th of the season against 5 losses.
They'd need those shots, as it turned out…because Versailles' Jaydon Litten was getting shots, and to the rim, against the Rockets' man-to-man defense in the first quarter, accumulating 12 points by halftime.  It was frustrating for Anna coach Nate Barhorst, because you don't want to squander shooting like Finkenbine's, and a comfortable lead.
Anna went to a 3-2 zone, helping to stymie Versailles' comeback effort, and built a second half lead to as much as 19 points.
Versailles, however, kept chipping away…and sophomore center Connor Stonebraker quietly racked up 19 points for the game, keeping the Anna margin manageable, but never less than 9 points.  The Tigers chased those 12 points – that six-minute burst from Finkenbine – all night long!
"We like to come out that way at the start,"  said Finkenbine after a post-game shower.  "And if we're knocking down shots we keeping looking for it, and they were going in tonight.  And then they started playing the zone and I didn't get as many looks in the second half."
Not as many looks, as he only took four shots in the final sixteen minutes – none of them three-pointers.  But what he did take was the opportunity to distribute the basketball to Isaiah Masteller, who finished with 19 points, and Ben Kovacs, who had a modest 7-point night.  Finkenbine, himself, slipped quietly to a 17-point game.
It raised the Rockets' record to 14-5.  It dropped Versailles to 6-16, and another frustration chapter of putting the pieces together in what's been a retooling '20-'21 season.
"The three-point shot can be stunning," said Nate Barhorst.  "We came out and made those shots, but they were making shots, too.  They have a lot of great sets against man defense, they were keeping up with us, and we had to change something at the end of the quarter.  We've been working on that 3-2 a little bit, and we're not a team that likes to play zone.  But it was effective, it helped locked them down tonight, and it's a nice thing to have to mix things up a little bit."
Isaiah Masteller smiled at the the mere mention of a zone.
"Yeah, it felt kinda' strange, 'cause we don't play it much.  But we've been working on it,"  he shrugged.
"It helped get them out of rhythm,"  added Barhorst.  "And I think they were in a rhythm in that first quarter.  It was nice to see our kids execute it, communicate, and make good adjustments."
Masteller tied for game-high honors with his 19 points, while Finkenbine had 17 (and half that many assists), Kovacs 7, Connor McKinney had 4, Jacob Robinson had 3, and Zach Ambos finished with 2 points.
For Versailles, the developmental process of Connor Stonebraker took another impressive step as he tied Masteller for scoring honors with 19 points.  Jaydon Litten was a great complement with his 12 points, but he never scored again after a made three-pointer in the second quarter.  And Eli McEldowney chipped in 8 points on a pair of three-pointers.  But those were the only three to score for Versailles.  All 39 points came from Stonebraker, Litten, and McEldowney.
Barhorst and Anna felt some of that same frustration in the second half, as the three-point fountain dried up (Masteller and Robinson had one each), and the Rockets grew otherwise stagnant on offense – just 6 points in the third quarter.
"We gotta' do a better job of getting the ball moving, and we talked about it,"  he said.  "As it was we ran offense, killed some clock, and it probably seemed like we were just trying to work on things.  We just have to do a better job of securing leads like we had tonight."
McKane Finkebine's 'cushion', as it turned out.  Doesn't matter when you get 'em…as long as you have them.