Minster senior Eric Schmidt took his point guard position literally Saturday night, scoring seven of the Wildcats' nine points in overtime to lift his team to a 45-41 victory over a tough Jackson Center team.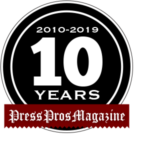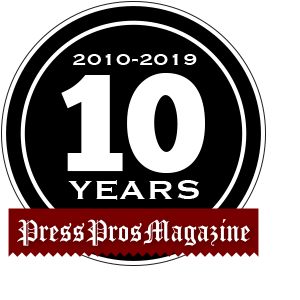 Minster, OH – In a marquee matchup of two of the area's better big men with Jackson Center's Aidan Reichert and Minster's Justin Nixon, it was a point guard that loomed largest Saturday night.
Minster's Eric Schmidt, fueled by his final appearance on his home court, scored seven of the Wildcats' nine points in overtime to cap a 45-41 victory over the Tigers. It was physical. It was scrappy. It was defensive driven.
Two standout teams battled to a 36-36 tie after four quarter. The next four minutes belonged to Schmidt.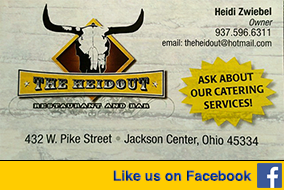 After Minster gained possession of the tip, Schmidt drove to the basket for the 38-36 lead with 3:00 left. Reichert put Jackson Center up 39-38 with a basket and free throw with 2:33 showing. A Minster miss and Jackson Center turnover later, Justin Nixon's spin move in the paint pushed Minster back in front 40-39 with 1:20 to play. The Tigers led for the final time, 41-40 with 1:02 remaining, on a pair of Reichert free throws after he rebounded his own miss.
Following a timeout, Minster got the ball to Schmidt at the top of the key on a ball screen. He knocked it down without hesitation with 50 seconds to play. Jackson Center missed a 3-pointer with 30 seconds left, and 15 seconds later Schmidt buried a pair of bonus free throws for the game's final points.
"I think the difference for us tonight was our point guard," Minster coach Mike McClurg said. "I kind of saw a look in his eyes (before the game) and he wanted to go. He want to score and he did it around the rim a few times, hit a couple 3-pointers late. He kept us hanging around and hit a huge 3-pointer. We told him right out of the time out to take the shot. He did and he buried it.
"He's been solid for us all year, but he scored it well for us tonight."
Schmidt finished with a team-high 16 points for Minster (14-4). He also hit a key 3-pointer during the Wildcats' 7-0 run midway through the fourth quarter.
Senior Justin Nixon added nine points, senior Bryan Falk seven and senior Brady Hoelscher and junior Johnny Nixon each added six.
"Senior Night just got me fired up," Schmidt said. "One last time on this court with my teammates. I just wanted to give it my all.
"My teammates put it all on the line, too. We all do. That's the key to teamwork. We pass well and it all flows together. Two Nixons, a couple shooters, good defenders. It's all good."
Jackson Center (14-5) received a hard-earned 18 points from Reichert. Sophomore Camdyn Reese added nine and sophomore Jace Mullenhour eight to help pace the Tigers.
"Jackson Center is the real deal. The Reichert kid is good and they have a lot of pieces around them who are very good," McClurg said. "They're as well of a coached team as we're going to face. For us to get a 'W' like that on Senior Night is pretty special for our group."
Jackson Center led by as many as nine points (23-14) early in the third quarter and kept that lead until 3:40 left in the fourth. The lead was 32-25 with 5:21 to play when Sosby hit a jumper.
Schmidt countered with a 3-pointer, which ignited a 7-0 run that also saw a pair of baskets from Johnny Nixon on a turnaround jumper and inside score off an assist from Justin Nixon. The teams traded scores over the final 3:23. Falk's drive scored the final points in the fourth with 1:05 left and forced overtime.
"I felt like we were in control in different situations and we just didn't finish the deal," Jackson Center coach Scott Elchert said. "(Minster) didn't go away. They hit some big shots. Schmidt hit some big shots and hit a big shot in overtime, too.
"We're right there. I feel like the best teams on our schedule we're equally just as good. That's not egotistical. I know we're right there. We have to quick knocking (on the door) and knock down the damned thing."
Elchert's frustration came with Jackson Center's struggles to get the last shot at the end of quarters. The Tigers pulled the trigger too soon, leaving an opportunity for the Wildcats, or simply turned the ball over. That showed up most in the second quarter when Schmidt was able to sprint downcourt and score a layup at the buzzer to pull within 17-13.
Jackson Center also started the game with three straight turnovers.
"In a game that goes overtime those possessions mean something," Elchert said. "Three less possessions and we had four total in the first quarter. We overcame that, but yeah.
"It's huge. We did not finish either quarter well. We pride ourselves on doing that. If you're going to beat great teams you have to be able to do that."
Jackson Center could get the opportunity again. Both teams are in Division IV and both are capable of putting together lengthy tournament runs. Saturday's game already had that electric tournament feel to it … even with a smaller crowd.
"It was a great battle between two really good teams," Elchert said. "It's not going to do anything but make both teams better heading into the tournament."
Said Schmidt, who on this night had the final say in the game, too: "It's huge to win the big games at the end of the year. It puts extra confidence in us when we hit tournament because we feel like we can do the same (in tournament)."