After trailing for nearly all of the first half, UD's Flyer started the second half on a 15-0 run that put them on the road to beating Rhode Island, 67-56, with Ibi Watson and Jordy Tshimanga coming out of a cold tank to lead Dayton to its sixth Atlantic 10 victory.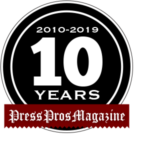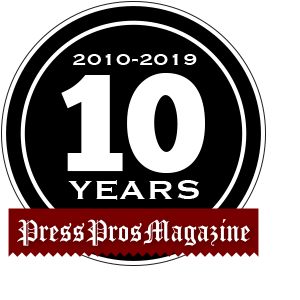 DAYTON – For the first 20 minutes Saturday afternoon in UD Arena, the University of Dayton basketball team played as if it would rather be some place else, any place else — taking mid-terms, having a root canal, hitch-hiking on I-75.
They stumbled through the first half against Rhode Island. They led early, 6-5, then fell in arrears and never led again before breaking for intermission, trailing 32-29.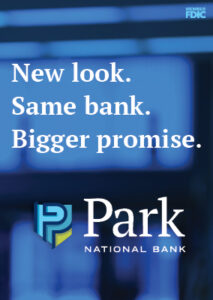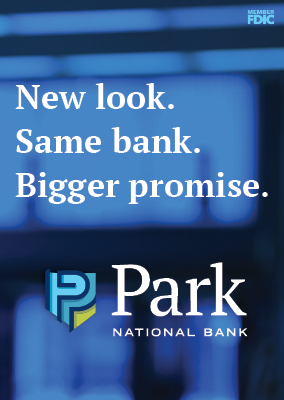 Then came the start of the second half and an avalanche of UD points and some defense that looked as if the Flyers hog-tied the Rhodies with triple knots.
UD ran out of the halftime locker room and kept running, 15 straight unanswered points and the three-point deficit turned into a 12-point lead.
And the Flyers took it from there to a 67-56 Atlantic 10 victory, pushing their overall record to 10-4 and their A-10 work sheet to 6-3.
"There was a time out with four minutes to go in the first half," said 6-foot-11 post man Jordy Tshimanga.
"We got all the guys together and we said, 'We gotta turn this up, y'all. We can't keep going back and forth like this.' It started rocking from there, we just got it going."
The most important part of the 15-0 run was the 0 — zero points for Rhode Island in the first 6 1/2 minutes of the second half. Rhode Island's first points of the second half came with 13:33 left in the game and they were a pair of free throws. By then the Flyers led, 44-32.
"We spent a lot of (practice) time on our scouting defense," said Tshimanga. "During that time out, we locked arms and said, 'It is time to go lock down on defense, y'all. Pay attention to detail'. . .which we did and explains our 15-0 run."
The pre-game hype promised a mano y mano match-up between arguably the two best guards in the A-10 — UD's Jalen Crutcher against Rhode Island's Fatts Russell.
It never materialized. Russell came in as Rhode Island's top scorer at 15.1. He played only 19 minutes, a mere six minutes in the second half. His work sheet was spartan — four points on one three-pointer and one free throw. He was 1 for 6 from the field, 1 for 4 from three.
Crutcher played his usual 40 minutes and scored 15, only four below his average. But his shot was kiltered and askew — 6 for 14 and 1 for 6 on threes.
His one three-pointer, though, came at the end of the best offensive maneuverings of the night. The Flyers made eight passes in the span of about five seconds. The ball hardly touched hands as it went from player-to-player like a brick directly out of the kiln.
It finally rested briefly in the hands of Crutcher and he split the nets with a '3' that gave the Flyers a 52-38 lead.
"That felt like the Spurs," said Tshimanga, referring to the passing offense of the NBA's San Antonio Spurs.
"It is a contagious attitude and when you move the ball like that the guys benefit from the unselfishness of their teammates," said UD coach Anthony Grant.
It was the one part of the game that belonged to Crutcher. He drove for the basket just before his '3' and completed a fast break for another basket right after his '3' —seven points in two minutes. That gave the Flyers a 54-38 lead, their biggest of the day, with 8:25 left.
This one, though, belonged to Ibi Watson and his 22 points, two dunks (one thunderous) and seven rebounds. It also belonged to Jody Tshimanga (eight rebounds), Mustapha Amzil (seven rebounds) and Elijah Weaver (seven rebounds).
Asked about Watson's big day, Tshimanga said, "Yesterday, me and him got in the cold tank. So that's why he was able to get it up there with the dunks and get those rebounds. But he is a scorer and that's what I expect out of him.
"The cold tank? It will get you right. You should try it," said Tshimanga. "It's usually 20 minutes and as cold as you can stand it. I'm flexible, so I can get in there."
Why the emphasis on rebounds over points? Because it was a necessity. Rhode Island arrived at UD Arena as the A-10's best rebounding team, averaging 10 more a game than its opponents.
The Flyers fought them to a draw on the glass, 35-35, but seven offensive rebound came on one Rhode Island possession, UD's only rebounding misstep of the day.
Rebounding, though, is what is expected from Tsihmanga and he did that until he took his usual before-the-end-of-the-game seat on the bench with five fouls. He also took 11 points with him.
"I just try to play the game the right way," he said. "I don't try to force anything. I just try to get open. And I was open."


And the rebounding?
"Rebounding is a mentality," he said. "You just have to go get the ball and be physical. That was in the game plan because we knew they'd come in and play physical, which they were. We just had to go out and fight. . .which we did."
Rebounding and defense are mantras of Grant, the two major facets toward winning games. Shots may be missed, shooters have off nights, but rebounds can always be snatched and defense can always be played.
"We understood the importance of the backboards today," said Grant. "To be able to go even with them when they came in with a plus-10 on the glass, being able to hold our own was a big piece toward us winning."
Of playing defense during the 15-0 breakaway to start the second half, Grant said. "Defense set the tone. Their first five or six possessions we got stops and were able to get out in transition. Like most team, we're at our best on an open floor. The defense was the big key to getting that run."
The Flyers take their act back on the road to Pittsburgh Tuesday night to play a 9 o'clock game at Duquesne, a team they beat in UD Arena January 13 by 72-63.