The Red Devils kept adding to their accolades on Friday night. Tipp, undefeated and ranked No. 3 in the Division II state poll, clinched the Miami Valley League championship with a 67-53 victory against Sidney. The league title is the program's first since 2010.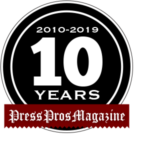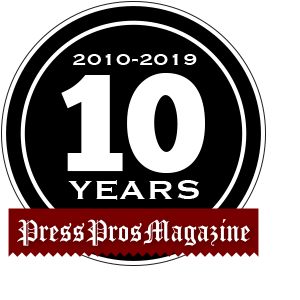 Tipp City, OH – As best Nick Robbins can recall, there were eight or nine basketball players in his class of 2021 when they entered Tippecanoe High School. One by one they dropped off for various reasons.
Entering their senior season four remained … Gabe Dean, Zach Frederick, Ben Knostman and Robbins. On Friday those seniors took the court for the final home game in their high school careers.
"We stuck with it and look where it got us," Robbins said following Tipp's conference clinching 67-53 victory over Sidney. "We're still here and rolling."
As sophomores they hit perhaps their lowest following a 7-16 record in Tipp's final season in the Greater Western Ohio Conference. Two years later, they elevated themselves to Miami Valley League champions. Tipp celebrated its first conference title since 2010 with a decisive third-quarter rally.
The Red Devils, ranked No. 3 in the Associated Press Division II poll, improved to 15-0 overall and MVL. Tipp won the MVL's Miami Division title last season, but Sidney (7-6 overall and MVL) claimed the overall MVL championship.
The Yellow Jackets did their best to play spoiler on Friday with an emerging inside game led by junior Jaden Swiger. He scored 14 points for his fourth straight double-digit game (and sixth of the season). Eight of those points came in the second quarter as he helped keep Sidney within four points, 32-28 at halftime.
Tipp took over after that. The Red Devils opened the third quarter with a Frederick 3-pointer. Knostman added a basket and – after Robbins caused a turnover on defense by drawing a charge – Knostman scored down the lane off a Frederick assist. Tipp's 7-0 run put the Red Devils up 39-28 with about five minutes left in the quarter.
Sidney twice worked the lead to single digits – once on a Swiger score inside and the second time on senior Camden Vordemark's 3-pointer. But Frederick added another basket and junior teammate Gavin Garlitz hit a 3-pointer from the corner to keep the lead in double digits for good.
"Give a lot of credit to (Tipp). They play well together," Sidney coach John Willoughby said. "They find the open man. They hit the open shots. What I told our players, against a team like that when we miss some shots that we're capable of making, it's like double the points for them. It's like the two or three points we don't get, it's like giving them six points."
Tipp won the previous meeting 71-68 on Jan. 9. Willoughby said the Yellow Jackets hit their open jumpers to keep that game close. They struggled to do the same on Friday … though the Red Devils shared the same frustration at times. Tipp missed an opportunity to pull away sooner by missing what seemed like a dozen or so solid looks around the rim.
With 3:24 left in the fourth quarter and Tipp leading 61-47, Knostman went strong to the basket. He didn't get the roll but did get fouled, prompting him to exclaim "Finish!"
He did 20 seconds later. Knostman stole a pass underneath Sidney's basket, took off on a full sprint down the middle of the court and scored on the layup with a couple Yellow Jackets' defenders challenging.
Knostman finished with a game-high 19 points. Frederick added 16, junior Cole Coppock 11 and Robbins seven. Junior Griffin Caldwell and Garlitz both scored five and Dean four. Frederick had three of the Red Devils' seven 3-pointers.
Robbins' play has summed up the Red Devils' season. They're tough, gritty and smart. Robbins – who Tipp coach Adam Toohey predicts will be a basketball coach someday – is a playmaker also willing to go hard to the floor for a loose ball. Robbins turned his ankle earlier in the week and was questionable for Friday.
"He's a gamer for sure," Toohey said.
"That's the whole brotherhood thing. You can be No. 1 or No. 11 on the team. Our guys all play hard, believe in each other and believe in themselves."
Taborn and Swiger both scored a team-high 14 points. Vordemark added 11, senior Avante Martin eight and senior Isaiah Huggins six.
"We did a great job holding Martin and Taborn down," Toohey said. "I thought we did a pretty good job defensively tonight. They're a tough, physical team. They're a tough match for us because of how big and athletic they are."
Sidney had strength inside with Swiger, but Martin is their tallest player at 6-foot-3. Tipp countered with Frederick (6-5), Knostman (6-4) and Coppock (6-4).
"Jaden has played well three or four games in a row like he's capable of playing. I'm glad to see that from him. Even though he's a big kid he's undersized immensely. For the most part we're battling inside as much as we can," Willoughby said.
"(Tipp does) everything well. They play their roles really well. I think that's probably the biggest thing. They're in sync together defensively. And just how big they are. Every game we're outsized but we're battling as much as we can. Tipp has guys who can handle the ball. They have shooters. They have the bigs inside. And they want to play defense. That's a good combination."
Following the win – and with the Tipp girls basketball team watching from the balcony, themselves undefeated 15-0 and ranked No. 5 in the D-II state poll – the boys team took turns climbing the ladder to cut down the championship net. It's a height Robbins wasn't sure he and his Red Devils teammates would ever reach. They did Friday amid a small group of cheering parents.
After the Red Devils cut down the net, Toohey instructed his players to go into the stands and thank their parents. Soon they were all on the court for a variety of photo opportunities including Dean, Frederick, Knostman and Robbins getting a group shot underneath their senior banners.
"We're just loving it. The chemistry is there and we've been playing with each other for a while and it's hitting now," Robbins said. "We know we're pretty good, but yeah it's a surprise. We've never felt 15-0 before and it's a great feeling. … This is great. This is the best time ever."