Anna survived torrid 80% three-point shooting from Miami East in the first half…to come back in the second half, get more physical, and beat the Vikings, 76-69.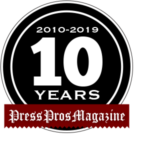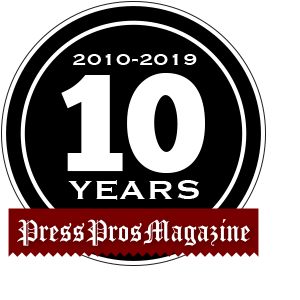 Anna, OH – They say they play these games for the kids sake, the competition and all that…but sometimes the entertainment value is just as great for the grownups who happen to be in the right gym at the right time.
Such was the case Saturday night at Anna.  Miami East came in, winners of five of their last six, and 11-5 for the year, and put on a blistering shooting display in the first half (75% from three point and 80%, overall)…then shot half that in the second half as Anna amped up it defense and played with more physicality to overcome a 40-33 halftime deficit and win, 76-69.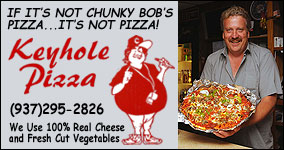 The entertainment began in the first quarter, when East's Jacob Roeth hit a pair of 3-pointers, teammates Sam Zapadka and Nick Prince each hit one, and East tried to leave Anna, who had survived a tough Friday night win over Fairlawn, in the dust.
Anna's Jacob Robinson had other ideas.  While teammates Isaiah Masteller and McKane Finkenbine were struggling to find the rim, Robinson dropped in his own trio of 3-pointers to give the Rockets enough time, and oxygen, to tie East by quarter's end, 22-22.
That did little more than get under Zapadka's and Roeth's skin, apparently, as the two of them came out in the second quarter and alternately hit two more 3-point bombs each, a pace that Anna or few other high school basketball teams could match.  Plus, they got support from teammates Prince, Devon Abshire, and Noah King, who combined for eight more points, and by halftime the Vikings had 40 points on the board, and led 40-33.
"It felt like they couldn't miss,"  Anna coach Nate Barhorst would later say.  "We made some changes and I told the kids, "No one shoots like that for the entire game."
East was red-hot, hitting 8 of 12 three-point attempts (75%), and 16 of 22, overall (72.7%), as Zapadka finished the half with 15 points, and Roeth, one of two freshmen starting for East, with 12.
But as so often happens in basketball, the fates of the game came back to haunt…and bear out Nate Barhorst's words.
"Geez almighty,"  he said later.  "They came out like gangbusters – lights out – and we could have played better defensively.  But some of those shots we did defend, and they just made 'em, anyway.  Give them credit.  They connected…one, after another, after another."
East had done their homework, knew about the hot shooting streak of Anna's McKane Finkenbine, and held him to just one field goal and 4 points for the first half.  And Isaiah Masteller, the Rockets' other three-point threat, was held to just two field goals and 7 points.
"I'm sitting there thinking, what do we do?"  said Barhorst.  "So we changed our matchups on Roeth and Zapadka, that switch helped out, and we turned up the intensity with our defense."
That helped out, too.
Anna drove Zapadka and Roeth both off the three-point line in the second half, extended their defensive pressure to where East couldn't spot up for open jump shots, and held the Vikings to 42% shooting for the half.  In the meantime the Rockets began to share the basketball, McKane Finkenbine, while not having a good shooting night, had a tremendous night in finding other shooters, and Anna came back to erase that seven-point deficit with a 21-8 run in the third quarter.  And he found them all – Masteller had 4, Ambos had 3, Ben Kovacs added 6, and Jacob Robinson (remember him?) kept chipping away with 4 points of his own.
They led 54-50 at the end of the third, but this East team would not quit and gave every notice that while young (they start two freshmen and play two others), they're going to be around for years with the talent present, and future.  Zapadka and Roeth, while unable to shoot 3's, took to attacking the rim, each finishing the game with 21 points.  Prince and Noah King helped out, but not enough.
Isaiah Masteller came alive to score 7 in the final eight minutes.  Ben Kovacs, who had been quietly efficient all night, had 8.  Jacob Robinson added 4 more.  Ambos scored, and Finkenbine hit a couple of free throws to help the Rockets outscore East 21-19 for the quarter.  The final score was 76-69, but consider another fateful reminder from basketball.
Remember all those three-pointers in the first half by East?  They missed five free throws in the second half and lost by seven.  You do the math.
"Our kids played super hard,"  said Vikings coach Justin Roeth.  "And we've got some things to work through, and some inexperience, but we know they're going to play hard, because they practice that way, too.  And we knew it would tough to shoot like we did in the first half for two halves.  They extended their defense, we tried to get to the rim, and I actually loved how physical and aggressive the game became.  We enjoy that kind of basketball.  It was the third quarter that got us, and that happened to us last night against West Milton."
Nate Barhorst was doling out praise at every position, but especially to senior Jacob Robinson, who's done everything asked of him this season to help plug the gaps left by graduation from last year's regional team.
"Jacob has had a tremendous weekend, last night against Fairlawn, and tonight.  And no one has been more locked in.  He just sucks up everything we tell him in practice and takes it to the court.  He's been great."
Robinson finished the game with 16 very quiet points…after those three HUGE three-pointers in the first quarter.
"I owe that to my teammates, because they found me and got me the ball,"  he said bashfully.  "Right now everyone is contributing to our team, and that makes playing so much fun."
Some other numbers:  Anna improved to 13 and 5 for the year with Ben Kovacs leading all scorers with 22 points.  Isaiah Masteller finished with 18, Robinson had 16, and Zach Ambos and Finkenbine each chipped in 10.  They had five players in double figures!
For East, Zapadka and Roeth each had 21, Nick Prince finished with 11, Noah King had 8, and Devon Abshire finished with 6 points.
Standing outside his locker room after the game, Nate Barhorst was doing some math of his own.
"We've been looking for a fourth guy to step up this year, and Jacob Robinson did it for us all weekend.  He's one of the most coachable kids I've ever had.
"And to have five kids with double figures tonight?  That's huge…key for us.  It means that you have to guard all five.  And when McKane's moving the ball, and all those guys are hitting…that's just awesome!"