When he arrived at Dayton from Memphis he was so quiet no one noticed him.  Now what Jalen Crutcher does with the basketball and the game on the line screams for national attention.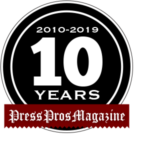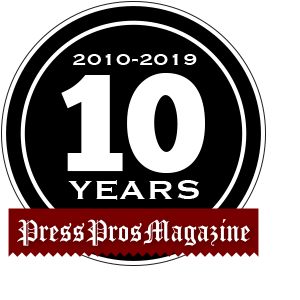 DAYTON — University of Dayton basketball coach Anthony Grant is not a person that spreads hyperbole or even faint praise.
So when he grants superlatives toward Jalen Crutcher, even the deepest skeptics should open their ears and listen intently.
And it is difficult not to put Crutcher on the highest plateau in the storied history of UD basketball.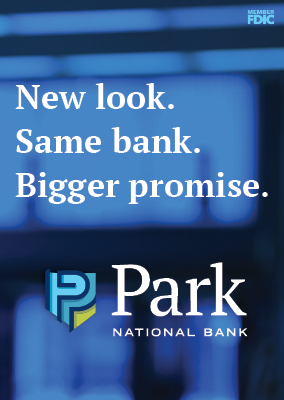 Right now, Crutcher is to UD basketball what an engine is to a Ferrari, what butter is to toast,  and what Frankie Valli is to The Four Seasons.
The 6-foot-1 senior guard from Memphis might not be as famous as fellow Memphians like Morgan Freeman, Aretha Franklin and Justin Timberlake, but he is making his presence felt nationwide on the basketball court.
When a game is on the line, it is for sure Crutcher will have the basketball with three options — a deep three, a drive to the basket for a floater, or a pass to an open teammate.
Never was it truer than on Tuesday night in St. Louis. He scored 13 points in the first half against Saint Louis. Then for 16 minutes of the second half he was more quiet than a teenager sneaking into the house after curfew. He had zero points.
But when Saint Louis went on a 9-0 run and eventually drew even, 55-55, with four minutes left, it was Crutcher who went on the prowl.
He made the game his personal possession, scoring 14 points in the final four minutes to push the Flyers to a 76-71 victory.
Surprise? Not at all. He does it all the time. …so much so that Grant says this of the first player he recruited when he became coach:
"He will be one of the best players ever to come through Dayton," said Grant. "I'm certainly proud of the way he has represented our university and this community. He has done it in a first-class manner. He has put his heart and soul into helping this team become the best version of itself. His legacy goes down with some of the best to ever put that uniform on."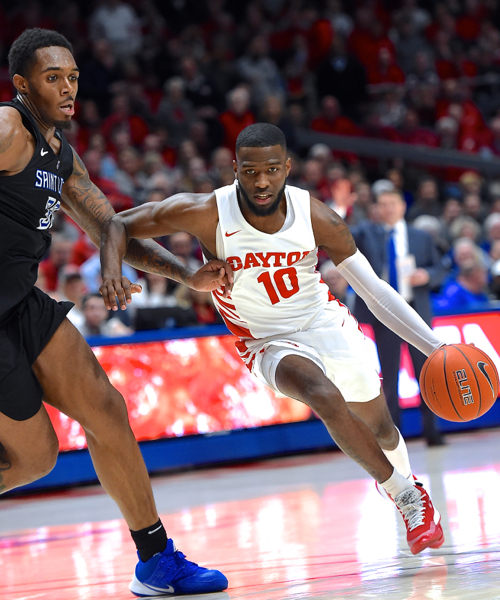 When Crutcher arrived on campus there was no indicators that he would be praised to the highest rafters in UD Arena by his coach.
"He walked in the door as a 17-year-old, about 140 pounds with two big bags of sand in each pocket," Grant added. "He has developed physically and mentally and has found his voice as a leader that you need as a senior and the influence he has on the other guys.
"In every way you would want to see a young man grow over the course of a collegiate career he has done that in a big-time way."
Crutcher laughs about when he arrived on campus.
"I feel I've grown a lot," he said. "I feel I'm more talkative on and off the court. When I first got here, as a freshman, most likely you're not going to talk as much. You just try to fit in with the guys. I think I've grown a lot."
Along the way, Crutcher so far is 24th in career scoring after spending most of last season feeding Obi Toppon and fourth in career assists.

"I don't follow that stuff and I only see it when the media puts it out there," he said. "It is an honor to be talked about in those categories, especially with all the great players that came through here."
Crutcher has evolved as a player so much that he requires special attention from opposing teams, never more than last week when VCU held the Flyers to 13 points in the first half and won, 66-43. Crutcher was held to four points.
"Yeah, especially VCU," he said. "They trapped me over the ball screen every time. That was very surprising. Me and the team weren't ready for that because it was the first time we'd seen that. Now the VCU did that, we've adjusted and know teams are going to come in and do that every game."
Crutcher bounced back with 27 against Saint Louis, taking the reins and riding the pony to victory. But how does one explain 13 points in the first half, 0 points for 16 minutes of the second half, and 14 points in the final four minutes?
"It was the way they were playing me," he said. "I had a good first half (13 points). In the second half, they didn't give me any open looks.
"But towards the end I knew that I had to be aggressive for my team. And that's what I did."
Teammate Jordy Tshimanga saw what Crutcher did against Saint Louis and has seen it over and over and over again the last two years.
"He has poise, man," said Tshimanga. "Part of it comes from how he grew up, great parents. That plays a role as well. He is a comfortable guy with confidence. He believes in himself and we believe in him as well."
The Flyers, 9-and-4 overall and 5-3 in the Atlantic 10, host Rhode Island Saturday at 4 in UD Arena. And if the game is close, pay attention to No. 10.
The Rhodies will.