New Bremen found some extra internal toughness to come from behind, fight to stay in front, and finish Thursday with their fifth league win – 62-53 over Versailles.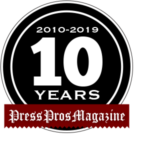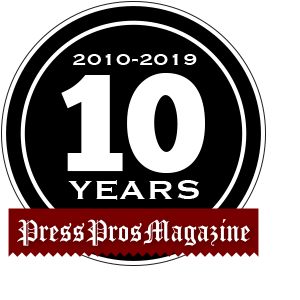 New Bremen, OH – New Bremen coach Chris Burden has known for some time now that with Minster, Marion Local, New Knoxville and Fort Recovery all in the hunt for fortuitous seeding in the upcoming tournament draw…his Cardinals were going to have to find another level of toughness with which to play down the the stretch of the regular season.
Thursday night they did just that, coming back from an early deficit and fighting beak and claw to hold what at times was a comfortable lead in the second half to escape Versailles (6-11, 2-5 in MAC) 62-53.  New Bremen improved to 9-6 on the season, and 5-2 in MAC play.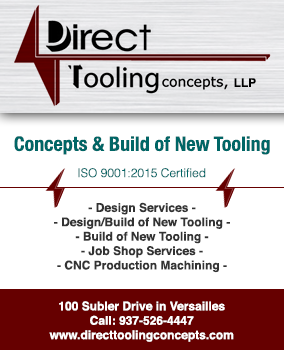 Tied for third place in the league with Marion Local, the Cardinals did no worse than give themselves a chance to stay there…and 9-6 always looks better than 8-7 come this Sunday's tournament gamesmanship.
"It was a good win for us," said Burden afterwards.  "Any time you win in this league – doesn't matter who it's against – it's a good win.  I'm proud of our girls for hanging in there, making some plays, and stops when we needed them.  Most of all, we extended the lead there at the end when they made a run.  Credit to our girls."
It wasn't just the end that Versailles made a run, Tracy White's young Tigers showed unusual spunk all night long, grabbing an early lead in the first quarter, and reverting to an old Versailles standby to drive New Bremen to the point of playing right into their hands.  White and her smallish Tiger lineup busted out the pressure defense and forced the Cardinals to beat two opponents, Versailles and themselves.
Versailles harassed New Bremen up and down the court all night long, forcing turnovers, pace of play, and New Bremen into silly mistakes and moments of bad judgment.
That said, Burden's bunch found their way after trailing 15-13 after the first quarter, and 33-32 at the halftime break.  And they trailed, in part, because of the fantastic energy and play of Versailles senior guard Abby Stammen.  Stammen ignited for 13 first half points, by far her best 16 minutes of basketball this season, and got enough help from Kate Griesdorn and Brynn Briscoe to keep New Bremen at bay, matching their every basket.
But the dog that eats fast doesn't eat long, and Bremen found that one element in the second half that Versailles didn't have…some balance in their offensive attack.  Elli Roetgerman (15 pts.), Madison Cordonnier (12), Kaylee Freund (17), and Allyah Truman (13) each had their individual moments, delivering those big shots that Burden spoke of, and finally broke through to take the lead two minutes into the third quarter.
Senior guard Katie Howell got things started with a three-pointer, then one by one…Roetgerman, Freund, Truman, and Cordonnier all contributed either three-pointers, mid-range shots, or stick-backs around the rim to run out to a 9-point lead at one point, and a 50-44 advantage by the end of the quarter.  It could have been more, but turnovers and poor decisions with the ball cost Bremen additional possessions…and due to the physical nature of the game the fouls began to add up.
"We had some bad decisions, but that's on me,"  said Burden.  "We don't do enough of situation stuff for things like that in practice, and I'll take the blame.  But Allyah made a big three for us, we kept playing, we got some big stops, and we got through it.  Versailles played tough, and just watching film I hadn't seen what they brought tonight, but you know that's our league.  Sometimes you have to claw and battle, get dirty and dive on the floor for loose balls, and make a play.  Versailles is improving, and she (White) had them going tonight."
Versailles didn't let up in the fourth quarter, and neither did Bremen, although with three minutes left they had squandered that nine-point lead down to four.  But pressure giveth, and it taketh away, and Bremen's defense created a string of four turnovers in four possessions by Versailles that the Cardinals came back down and took advantage of on their end.  Truman hit a three, Cordonnier hit a couple of mid-range jump shots, and Roetgerman kept battling around the rim and getting to the line, where she converted four of seven attempts.
"We knew they would be physical, because they always are,"  said Roetgerman.  "We knew we had to play together, push the ball down the floor, and just have each other's back.  We made some mistakes, but we didn't dwell on them.  We had to go back to work, learn from the mistake and don't make it again.  And it's nice to have someone as quick as Kaylee (Freund) because she can run the floor, and when you look up shes always there.  She really helps our team a lot."
A lot?  The Cardinals' junior quietly scored 10 in the first half, then 7 down the stretch to tie for game-high honors with 17 points.  But the balance of having four in double figures – Freund, Roetgerman, Truman, and Cordonnier – was simply more than Versailles could match.  Katie Howell had the 5 other points of Bremen's 62.  No one else in the Cardinal lineup scored!
For Versailles, Abby Stammen matched Freund for game honors with 17 points, but scored just 4 points over the final 16 minutes after her first quarter outbreak.  Griesdorn had 9, Kaylee Braun had 8, Keri Dirksen had 7, Brynn Briscoe had 5, Lexi Magoto had 4, and Allison Mangen had 3.
The win for New Bremen was important, yes.  But perhaps more was what they showed in balance and athleticism, something that's been there all season…just not on a consistent basis.  With 62 points, and consistency of effort and execution, that can take you a long way through the sectional round of the tournament.
"It wasn't easy,"  Chris Burden concluded.  "You know Elli Roetgerman really had a solid night for us, and it wasn't easy for her, either.  They made her work and that's OK, because that's going to make us better in the long run."
A very long, run…he hopes!