They represent the quietest unbeaten team in area girls basketball.  And Tipp stayed clean Wednesday with their defense (below) and a sluggish win (for the second time) over Troy.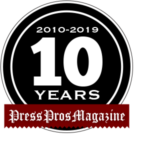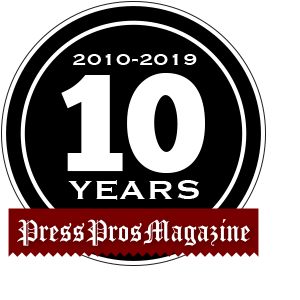 Tipp City, OH –  Basketball's never been better at Tipp City since Christina Pentaudi graduated a decade ago.
Adam Toohey's boys team is unbeaten, and ranked #4 last week in  OHSAA boys Division II.
And Pentaudi, who played for the Red Devils and Todd Varvel before taking her talents to east Columbus to play college basketball for Ohio Dominican, has the girls team at 15-0 in her first year as head coach, and ranked #6 last week in Division II.  Her previous coaching experience included the junior high teams at Tipp, so her sudden-found success has come with all kinds of questions.
How have they done it?
How good are they?
And how far can they go?
"We'll see, I guess,"  she said following Wednesday night's 47-35 win over Troy, the Red Devils' second win over the Trojan this year, and by identical margins – 12 points.
"When we work like a team and play aggressively, we're a threat,"  she said, matter-of-factly.  "When we play scared and too passively, we look like an average team."
They showed a bit of both Wednesday, allowing Troy (12-6) to score at will for the first four minutes of the opening quarter, including 7 points by junior point guard Macie Taylor.  Those points marked her 1,000th and 1,001st career points…and in her junior year!
But the issue for Troy is – and was – they can be as mercurial as any team in the Miami Valley League.  Matching Tipp point-for-point in the first four minutes, they barely scored in the next four minutes while Tipp shot their way to a 20-11 lead with three pointers from Ashleigh Mader and Kenna Smith.
But then Tipp found some offensive funk of their own, as they fell in love with the perimeter jump shot and barely managed to outscore Troy, 9-7, in the second quarter.  Still, they held a comfortable 29-17 lead at the break.
When Pentaudi played at Tipp she was an attacking guard, who got to the rim and either scored or got fouled.  And on defense she hounded opposing players into turnovers and easy points in transition off those mistakes.  So imagine her frustration in the third quarter when her own team did neither of the two.  Tipp grew passive on offensive against a Troy zone…and on defense they stood and allowed the Trojans to get to the rim enough to cut that 12-point lead to just four, 30-26, at the two-minute mark.
Impressively, the Trojans did this without the help of Taylor, who after scoring 9 points in the first half would not score again until the waning moments of the fourth quarter.  But Makenzee Maschino and Elise McCann would score enough to cut into the lead without Taylor…while Tipp didn't score a field goal until 46 seconds before the end of the quarter.  Then Tipp guard Kenna Smith daggered Troy with a running heave from 30 feet at the buzzer that banked in to restore the 'Devils' lead to 35-26.
At the quarter break there was obviously some 'CTJ' in the Tipp huddle, because when they came out for the final quarter they were that aggressive team that Pentaudi talked about…and on both ends of the court.
They swarmed Troy with trapping defense, forcing an eventual 18 turnovers for the game…and finished the final eight minutes with 12 points, including 5 of 8 shooting from the foul line, to ice the deal, 47-35.
Macie Taylor looked exhausted as she exited the Troy locker room, the brunt of much of Tipp's hounding pressure in the final eight minutes.  Still, she relished the fact of attaining a life-long ambition with her 1,000th point.
"I've been playing since the sixth grade,"  she said.  "And a thousand points is a goal that I set for myself."
She finished with 11 for the game, which leaves her just 124 short of Troy's all-time scoring mark for girls basketball, held by Julia Reel-Niles since 1992, and a mark she's likely to pass before the end of her current season.  Teammate Elise McCann matched her 11 points for team honors Wednesday, while Brynn Siler and Morgan Kaiser finished with 4 each.
For Tipp, three hit double figures – Ashleigh Mader with 14, and Kenna Smith and Rachel Wildermuth with 12 each, while four other players combined for Tipp's other nine points.
Troy's struggles to score centered around a total of 8 missed layups and some other uncontested shots at the rim.  Add at least 16 of those possible points to their total and the final score ov 47-35 becomes something OTHER than final.
And Tipp's struggles center around their getting too jiggy with the jump shot, instead of putting the ball on the court and attacking the rim when it was there to be attacked.
"It was not a pretty game for us, definitely," added Pentaudi.  "Their pressure got to us.  We didn't make shots we needed to make.  And it was one of our worst defensive games, at least of late.  We gave them far too many outside shots.  We got too focused on stopping Macie's getting in the lane and got sucked in too far.
"Offensively, we have good size inside and we try to utilize that, but sometimes we get things clogged up in there and that denies our guards from taking it to the rim.  We're still learning some things as to when to go, and when not to drive.  The last four or five games, especially, we've really relied on our outside shooting."
Which is fine on those nights when the rim is two feet wide.  But come tournament time it too often shrinks, and finding alternative ways to score is a priority between now and the end of the season.
"We're very anxious to find someone out of league to play between now and February 5th," said Pentaudi.  "I tell the girls…that's going to be the true test of how good we are, and how good we can be.  And who we can handle."
But for now no one can handle the Red Devils, boys or girls, who enter play this weekend a combined 29-0.
Like we say, it's never been better at Tipp…not since Christina Pentaudi played.