There was nothing easy about Ohio State's 83-79 victory over Penn State, and nothing that suggested it would or should be that close. But that's how life often is in the deep and talented Big Ten.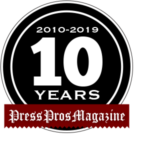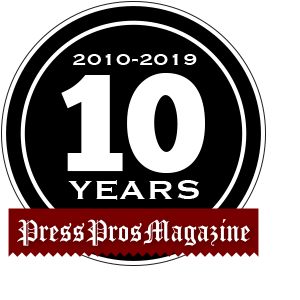 Ohio State's ascendant national ranking after three recent road wins over Top 15 teams has introduced some lofty expectations as the season tilts toward an NCAA Tournament hopefully immune to COVID cancellation.
That feeds a temptation to nit-pik the circumstances even of every additional win, because no Sweet Sixteen or Final Four dream is ever furthered by things like a season-high in turnovers or repeated defensive breakdowns.
But while fans may grade that way, OSU coach Chris Holtmann applies a pass-fail standard to his 13th-ranked Buckeyes' fortunes because of the difficulty that confronts them every time the ball goes up in the Big Ten.
"What we have to do as a staff is help them understand that this is the best league in the country," Holtmann said after an adventurous 83-79 survival of Penn State. "It's historically good. There should never be a night where you don't celebrate finishing a game the way we did and winning against a quality opponent."
The Lions (5-7) are next-to-last in the league and one of only three teams in the conference not to have been ranked among the Top 25 this season.
OSU (13-4, 7-4) hit them with a few haymakers early and seemed destined to coast into a 1 p.m. Sunday home game against Michigan State with its fifth win in six games.
Trailing 8-0 and 27-16 and 41-30, there was no hint until the final seconds of the first half that Penn State would prove difficult to shake.
But the Buckeyes flubbed two possessions in the backcourt in the last 20 seconds of the first half and both led directly to uncontested layups, shaving a comfortable lead to 43-39 at the break and signaling the root canal to come.
"That's just unacceptable," said OSU's Justice Sueing, who surrendered the first gift. "We just can't close a half like that."
Ohio State's turnovers continued to multiply like Game Stop's stock price, soaring to a season-high 15 by the 12-minute mark.
Fouls on the Buckeyes' were accumulating almost as fast, as Penn State continually leveraged its quickness advantage on the perimeter to get laughably easy shots at the rim.
E.J. Liddell, C.J. Walker and Kyle Young each lurked on the edge of  danger with three personals eight minutes into the second half.
Young didn't have even one at the half, but he would last only until 5:01 remained, futilely chasing Penn State's leading scorer, Seth Lundy, who with 26 points more than doubled his average of 12 per-game.
"A couple of their guys are difficult matchups and he's at the top of the list," Holtmann said.
Lundy's two free throws off the foul that eliminated Young provided Penn State a 73-68 margin that felt like twice that given OSU's scoring struggles.
For the second straight game, second-leading scorer Duane Washington Jr. couldn't find the hoop without a GPS.
He made one of his first 10 shots after making 1-of-9 Saturday in an upset of No. 10 Wisconsin.
Justin Ahrens offered his fifth game in the last six with three or more three-pointers, but all of those came in the first six minutes.
Seth Towns, who seemingly scores in double figures or doesn't score at all, offered no assistance off the bench.
Thankfully, Young scored 10 before he departed and Ohio State dropped 14 of its first 15 free throws to close within 73-72 on a pair from Washington with 4:14 to play.
Walker fouled out immediately after that, but Penn State missed both freebies,
That allowed Liddell to hand OSU a one-point margin with a strong move to the hoop at 3:12, and control see-sawed from there until Sueing's two free throws forged a 79-79 tie at 1:37.
Sueing then poked a possession away from Lundy in the lane and Liddell made Penn State pay for a subsequent foul, making both.
That precarious two-point margin survived an open Lundy look from three-point range and, after the last of OSU's 17 turnovers with 16.3 seconds to play, Myreon Jones missed a floater in the lane that Liddell corralled off the rim with 1.9 to play.
His free throws closed out a 22-point performance that included 10-of-10 free throw shooting, feeding the Buckeyes' 20-of-21 finish from the line.
"I emphasized during the last four-minute war that it was winning time," Liddell said. "There was no better feeling than to get up there and ice the game for us."
Sueing finished with 13 points, 10 rebounds, five steals and two blocks, against only one turnover.
"We know we have to do some things better," Holtmann said. "But, man, I thought our guys really finished the game in a good way.
Penn State did not score over the final 2:05, and while Ohio State's shot clock violation inside the final minute could have proven costly, it was one of only two giveaways over the last 12 minutes.
"It's the coaches job to figure out how we have to do things better, and we'll do that and we'll move forward," Holtmann said. "…Bottom line, I want them to enjoy this. Absolutely.
"I want them to play with a smile on their face. They're doing something that is really unique. To finish the game the way they did, I'm really proud of them."
Bruce Hooley is a former sports editor of the Troy Daily News. He hosts the Bruce Hooley Show on 98.9 FM The Answer in Columbus (www.989theanser.com) and the We Tackle Life podcast on iTunes and Google Play.