Jalen Crutcher scores 14 points in the final four minutes as the Flyers pull a surprise on Saint Louis, playing its first game in 34 days after COVID-19 put the program on pause in December 23 when the Billikens were 7-1.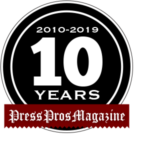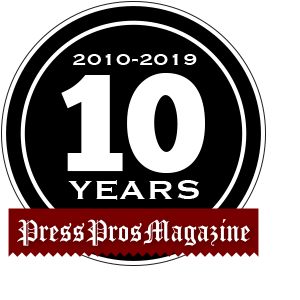 DAYTON — When it is time for somebody to take command of a game, time to take complete charge, it is like Jalen Crutcher says, "Give me the ball and get out of my way."
And as he does time and time and time again, Crutcher shifted into double overdrive when it was absolutely necessary Tuesday night in St. Louis.
What he did was lift the University of Dayton on his muscular shoulders and carry the Flyers to a 76-71 major upset of the Saint Louis University Billikens.
Crutcher scored 13 points in the first half, but didn't score for 16 minutes of the second half. He wasn't needed. The Flyers were cruising and led, 53-46, with 7 1/2 minutes left.
The Billikens, playing their first game in 34 days, put on a 7-0 sprint to draw even, 53-53, with 4:50 left.
And it was 55-55 with 4:25 left. That's when Crutcher said, "Enough is enough."
Scoreless in the second half, Crutcher scored 14 in the final 3:40.
Here is how it went down. . .and how Saint Louis went down with a resounding thud:
—Crutcher hits a way-back three from just under the Gateway Arch. 58-55. at 3:50
—Crutcher drives for a hasket. 60-57 at 3:17.
—After Mustapha Amzil hit a three, Crutcher ht a step-back three that would make James Harden proud. 66-57 at 2:10.
¸¸—Crutcher drives the right side and banks one in an is fouled. He makes the free throw. 69-59 at 1:12. Hey, LeBron James. Did you see that?
Now it was free throw time and the Flyers made 7 of 10, two for two by Crutcher.
Even so, it took a blocked shot by Zimi Nwokeja in the dying moments to seal it.
Crutcher finished with 27 points and Ibi Watson chipped in with 18.
Crutcher was no stranger in the Chaifetz Arena. He buried a three at the buzzer last year to beat the Billikens. Saint Louis fans are well-acquainted as to why Jalen's nickname is 'Clutcher.'
Saint Louis came in with a 7-and-1 record and ranked 22nd in the Associated Press poll. The Flyers were 10-point underdogs.
Due to a sweeping infection of COVID-19, though, Saint Louis hadn't played since December 23, postponing seven games. This was its first Atlantic 10 game of the season.
Thus it was the perfect time for the Flyers to play the rust-covered Billikens, the perfect time for UD to shake off the awfulness of its 66-43 loss at Virginia Commonwealth on Saturday.
While the gaudy and glaring productions of Crutcher and Watson grabbed attention, both playing the entire 40 minutes, the supporting cast had its moments.
"I always talk about team efforts," said UD Coach Anthony Grant. "That's really important. Certainly we understand that Jalen and Ibi provide what they provided tonight.
"And that helps everybody," he added. "They stay in their roles and their identities. Both were huge on both sides of the ball.
"We did a good job of making the extra pass and sometimes the shots don't fall," he said. "But you play the right way,.You share the ball and especially in the second half we did a good job of making the extra pass to give guys open looks."
Saint Louis actually had six more field goals than the Flyers, 29 to 23. But the Flyers hit 12 of 27 three-pointers to 3 of 13 by the Billikes.
Saint Louis was led by Javonte Perkins with 20, but he was only 8 for 18 and 0 for 3 from three. Jordan Goodwin averages 17 a game but scored only 11. Gibson Jimerson averages 11.3 but scored only six.
In addition to the three-point advantage, the Flyers outrebounded Saint Louis, 32-30. Most importantly, the Billikens had only two offensive rebounds. They were averaging 11 offensive rebounds a game and 11 more total rebounds a game than their opponents.
"We knew that was going to be a big part of the game," said Grant. "It was the game within the game. We had to do a good job on the backboards. We've had some battles with these guys in the past and typically that's always been a big part of us having success. The guys understood that going in and they did a great job of competing on the glass."
Jordy Tshimanga played only 20 minutes and fouled out in the final minute, but snagged 10 rebounds.
The Flyers, 9-4 overall and 5-3 in the A-10, made 23 of 52 shots (44.2 %) and were 12 of 27 from three (44.4 %). Crutcher was 8 for 14 from the three-point line and Ibi Watson was 4 for 6 from three.
Elijah Weaver chipped in with 12 and Zimi Nwokeja came off the bench to score seven and grab four rebounds.
Saint Louis was 29 for 56 (51.8 per cent) and made 10 of 17 from the foul line. The Flyers, who made 7 of 10 down the stretch when they were most needed, were 18 for 25 from the free throw line.
After playing soft and meek against VCU, scoring 13 points in the first half, the Flyers attacked Saint Louis with controlled ferocity.
"I thought that was the story of the game," said Grant. "I'm very proud of the fight the guys showed. We competed really well tonight, which was great to see."