In a perfect world it would be played next week and each network would get 30 minutes to preview the game. Not so. Prepared to be asphyxiated by Super Bowl carbon monoxide.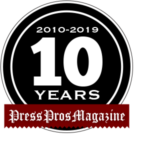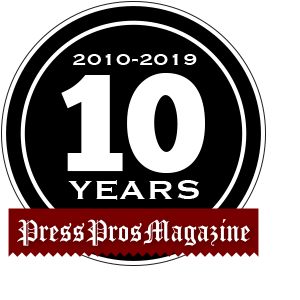 I was hoping the Super Bowl would get what last spring's OHSAA state tournaments got – the NCAA Final Four – and the high school and college baseball seasons. I was hoping they'd cancel it because of the Covid risk.
No, they're going to play it, and apparently with the two-week layoff to allow all the networks to droll on and on and on with the usual superfluous features about someone's rags-to-riches story from hard scrapple to the Super Bowl.
How nice would it be to turn your television on at 1 pm, get 15 minutes of pre-game fluff from Ray Scott and Jack Whitaker – they announced the original game – and then have the kickoff?
How I long for a reprise of the original Super Bowl between the Chiefs and the Packers in 1967, when a ticket cost $12.00…and walk-ups were welcomed.
And seriously. how convenient would the pre-game show be if they just released 1,000 balloons and had some school's marching band play the national anthem…instead of having a laser light show and some Emmy-nominated artist that you've never heard of (not an Emmy winner, by the way) yodel the Star Spangled Banner, and take five minutes to do it?
If I'm not wrong the Michigan band and the UCLA varsity choir performed the anthem in 1967, but that would never cut it now.
No, now you have Christina Aguilera (or someone) come out and warble, and they might get the lyrics wrong like Aguilera did when she sang it in 2011.
Finally, how great would it be to actually have the game concluded…before you go to bed? So you knew who won when you get up in the morning?
And for that matter…how nice would it be to have World Series games played in the daytime again, and prior to the month of November?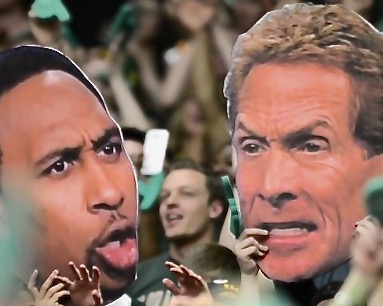 Covid? No, we get a different virus called ESPN (or the NFL Network, take your pick) and two weeks of incessant, redundant, analysis and replay – Rich Eisen, Stephen A. Smith, Max Kellerman, Dan Orlovski, Skip Bayless, Kay Adams (this list can literally run off the bottom of the page)…and Michael Irvin. And is there a more annoying person anywhere talking about football than Michael Irvin?
Someone please write and tell me. How much can you "break it down", the new catch phrase for sports analysis? Lord, would I like to find the guy who coined that phrase. Whoever it is…he deserves to be quarantined and listen to someone recite the Hong Kong phone book out loud!
As it is we have to listen to little-known, but pertinent facts like…Patrick Mahomes is the youngest quarterback to ever start in back-to-back Super Bowls.
Big deal.  Someone had to do it.
The over-under (starting out) is 56.5 points. Really? The over-under I'm concerned about is 11 pm. I doubt if it's over by then.
And did you know that Tom Brady will have played in more Super Bowls than Dan Marino, Drew Brees, Aaron Rodgers, and Jim Kelly (they'll all be hall of famers) combined? Now that's a fact you need to know.
This dribble is endless, but I guarantee you that sometime in the next two weeks someone will remind us that the Browns and the Lions are the only original NFL teams (pre-merger) to have never appeared in the Super Bowl. Post-merger, you can include the Jaguars and the Texans.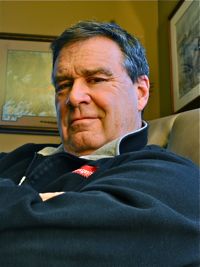 Of course Aaron Rodgers will not be in this year's Super Bowl, but how many times will you have to hear his future in Green Bay discussed? Seriously, where would he go? A pitch man for State Farm?
By the way, football doesn't own this exclusively. No, what you have to sit through during the World Series is bad, too – night games that start at 8 pm…pitch-by-pitch analysis… replay…and the MLB Network with the arch-enemy of silence, Brian Kenny (or Sean Casey).
This is the worst two weeks in sports, unless you're a Browns fan and you have much, much…much longer to suffer. And it's all because television is convinced that we need to know as much as Vince Lombardi.
Lombardi, God rest him, died after just three Super Bowls, on September 3, 1970, prior to Super Bowl IV.
Even he, the great one…had had enough!