The highly respected director of Wilson Health Sports Medicine speaks candidly about what some might wonder about, because none of 'us' know for sure. Is there a connection between viruses and injuries? And more.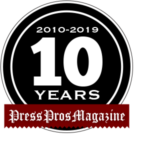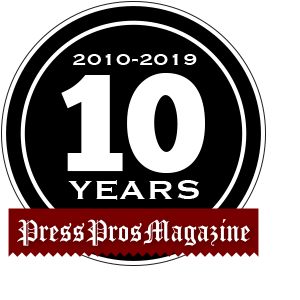 Dr. Matt Heckler, orthopedic surgeon and the director of Wilson Health's Sports Medicine Department, has literally seen it all.
He's seen it on all levels, having worked with teams in the NFL, the NBA, and major league baseball.  And for the past twelve years he's earned the reputation as being one of the best of the best in area sports medicine.
He practices with the Orthopedic Associates of Southwestern Ohio (OASWO), serving communities up and down I-75, and as far south as suburban Cincinnati, from their West Chester office. But to those who compete inside the Press Pros market of west-central Ohio he's available from the gleaming new orthopedic facility across the street from Wilson Hospital, in Sidney.
In his twelve years with OASWO, treating countless elbows, shoulders, and knees, the focus of orthopedic medicine has been on constant alert; and never more than in the past year due to the perceived increase in ACL injuries (anterior cruciate ligament) in knees, elbows in baseball (Tommy John procedure), and the next new unexpected.
In a recent segment on ESPN radio…the question was raised relative to the increase of injuries in the past year:   Is there a relationship to viruses (Corona, for instances)…and the weakening of the joints and tissue? We asked Heckler last week.
"I don't believe so," he answered matter-of-factly. "Traumatic injuries occur, and they can be catastrophic. But the reality is they're very common. I have seen the increase this year, but I think it's more related to a lack of preparation – down time (due to Covid) – and/or the sheer number of hits or contact that an athlete has taken.
"For example, with social distancing this year schools have limited the amount of contact in two-a-days in favor of more drill time. So naturally when they get into contact (competition) the more hits they take the more chance there is for injury.
"Now we do know that there are viruses that create immune responses in the body that can lead to long-term systemic, or degenerative issues, like arthritis, and inflammation of the knee or shoulder. And five years down the road we may look back and see an incidence of change in injuries, and find a link to that virus – maybe. But I think it's unlikely. So to answer the question…I don't know of any virus that's been documented to increase a traumatic injury."
Since we first talked with Matt Heckler in 2011 the science of how to fix things has come a long way. So it's natural to ask…just how far, and is the art of surgery to repair sports injuries now a 'perfect' science?
"The principles of ACL reconstruction (the knee) have not really changed much in the last ten years,"  he says.  "We know that if we construct the ACL, put the tunnels in the right spot, use a solid graft with good fixation, with an outstanding therapy and rehab program, then we're going to get a great result. And this is very important.  Genetics do play a large role in this. Adrian Peterson tore his ACL and ten months later rushed for 250 yards in a game. RG III (Robert Griffin) went to one of the best surgeons in the country for his knee repair, and was never the same.
"There are differences, and the rehab program is critical…and there have been great advances in rehabilitation. But the nuts and the bolts of doing an ACL are the same. What we do understand more is the importance of everything around the ACL, the meniscus, cartilage, and collateral damage. I'm not just interested in the ACL, but the tissues around it. We clearly know that an ACL that also has the meniscus and cartilage repaired is going to heal better than one that doesn't. And of course, no two ACLs are ever alike, anyway.
"While the principles may be the same, there's no question that the techniques and equipment that we use are better, and much less invasive. We can repair tears that were irreparable back then. But remember, rehab is everything, and again, no two patients are alike. Some heal fast and some heal slowly. But the patient who understands the commitment to the work and diligence necessary for success is going to have a better success and a better ultimate experience."
He also stresses that no two sports are the same in terms of the time necessary before competing again.
"Obviously I can help a kid play first base sooner than I can help one play point guard in basketball," Heckler says. "It's not the same physical requirement. The sport, and the position, plays a role, in recovery time."
It is now one of the most frequently discussed injuries in sports – the elbow – in football and baseball, and the resulting procedure for repair known as Tommy John reconstruction of that joint.
There was a sharp increase reported last year, among which were athletes with no previous history of arm injury – Houston Astros pitcher Justin Verlander among the notables.
And one the consequences of Tommy John reconstruction is the claim by some now that those athletes are actually throwing better, and harder, than they did before the procedure. Again, we asked Heckler – could the virus have affected joints and tissues of athletes like Verlander? Or does time just catch up with pitchers after thirteen seasons?
"I think time catches up with everybody," smiled Heckler. "Anything beyond that, referring to viruses, I believe to be anecdotal. We've all seen enough blown out elbows to know that sometimes it's just an acute, traumatic event. And regardless of how well you train sometimes simple wear and tear leads to attrition (injury). The reality is we're not all created equal in the sense that people like Tom Brady can play into his 40s. These's not many like him. Others are done far sooner."
And to those young pitchers, willing to have Tommy John done prior to injury in hopes of gaining an advantage, Heckler is adamantly opposed.
"It's not an uncommon thing that we hear that the surgically repaired joint is stronger than it was before, and stronger than the other arm, or shoulder. We hear it after all types of surgeries.
"But I don't believe that a reconstruction is stronger than the tissue that God gave you. What I do believe is that because athletes go through a year-long rehab and strengthening process they come back stronger than before they were injured. If they're dedicated, and committed, they can come back stronger than before. But it's the rare athlete that puts in that kind of time and commitment, especially at the high school level. You have to be laser-focused for nine or ten months to go through the sweat and pain, and that kind of commitment is rare.
"Now there are tests that show that surgery can create a stronger tensile strength ligament. But I believe that the vast majority of that phenomenon is related to the athlete's dedication to training, focus, and preparation."
You find numerous athletes who have been repaired by the OASWO group, and Matt Heckler, who swear by their expertise and bedside manner to repair, encourage, and give them back their competitive opportunity.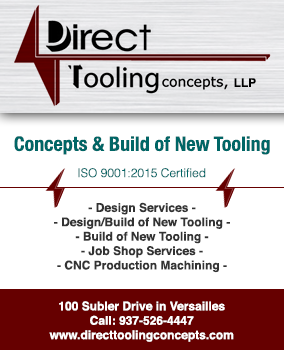 "That's humbling to hear," he says. "It's humbling when parents have the confidence in me to get their kid back to playing – humbling that there's that level of trust in our skill set."
Expansion of orthopedic medicine has been impressive, and dramatic, along with his Orthopedic Associates of Southwestern Ohio group.
"I'm now training young surgeons, and I want them to be even better than me,"  he says with no shortage of pride.  "Every generation should be, because the service that Wilson Sports Medicine provides is important, and I've made Shelby County my focus. Like any relationship, it either grows or it doesn't, and this one has obviously grown.  You have to have people's trust – parents – that we can treat and keep their kids healthy and competitive.  Our reputation carries us."
He's the same Matt Heckler that we met in 2011, just evolved with the science and better situated now in the new orthopedic medicine facility across the street. All good things evolve, he likes to say.
And trust is at the top of his list.