The Flyers were stripped naked by Virginia Commonwealth, 66-43. It was a street mauling and mugging. VCU brought brass knuckles and UD brought mittens.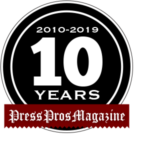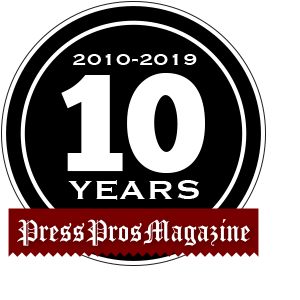 DAYTON — St. Bonaventure's basketball team was nowhere near Richmond, Va. Saturday afternoon. It was far, far away from the Siegel Center, the home court of Virginia Commonwealth.
The Bonnies, though, had an unwitting hand in what happened to the University of Dayton Saturday in Siegel Center.
The Flyers were stripped naked by Virginia Commonwealth, 66-43. It was a street mauling and mugging. VCU brought brass knuckles and UD brought mittens.
And how does St. Bonaventure figure in? Well, early this week VCU visited the Bonnies. The Rams led by double digits in the first half, but scored only 14 points in the second half and were destroyed by the Bonnies.
So it was an angry and highly-motivated pack of Rams that protected its home court like hungry jackals against the Flyers Saturday.
After scoring only 14 points in the second half against St. Bonaventure, VCU held the Flyers to 13 points in the first half.
They ran the floor like Sabrejets while the Flyers resembled Piper Cubs. VCU was at warp speed while the Flyers were in slow motion.
The Rams played stifling and gagging defense. Every UD shot was taken with one or two hands in the way. They blocked eight UD shots and stole the ball seven times.
They double-teamed all over the court, especially UD star guard Jalen Crutcher. They stuck so close to Crutcher it looked as if he was wearing a VCU uniform.

Crutcher scored only four points, but he wasn't The Lonesome Dove. Ibi Watson scored five, Elijah Weaver scored two. Mustapha Amzil scored zero.
That's 11 points from four of the five starters. Jordy Tshimanga scored 10 and that led the Flyers.
"Hopefully, this lesson will be received," said UD coach Anthony Grant as he tried to dissect the carnage. "Sometimes, as a young guy, you think it is not as difficult as it is.
"We talked about it during the week that it would be very difficult for us to duplicate (in practice) what we saw today in terms of physicality and athleticism with our scout term," he added. "Trying to learn it in films and speak it in terms of what to expect. . .obviously the message wasn't well-received as it needed to be. We had it handed to us today."
And it wasn't even handed to them in a paper bag. It was visible for all to see. VCU calls its defense 'havoc,' and it was that and more.
This one was over when they took the balls out of the rack. It was definitely over less than ten minutes into the proceedings when VCU led, 19-4. It was 5-4 before a 14-0 VCU run during a seven-minute period that qualified the Flyers to apply for government assistance.
They could have put the halls back in the rack.
The Flyers made 3 of their first 21 shots and went hitless on all eight of their first half three-point attempts.
After 20 torturous minutes, the Flyers trailed, 33-13. They were 6 for 28 from the field, 0 for 8 from three. They were outrebounded, 25-16.
Actually, at halftime it was VCU's Nah'Shon Hyland 13, Dayton 13. Hyland was on his way to 28 points and his five three-pointers were two more the entire UD production.
They only played the second half because it is a requirement to make it official.
"When you shoot 21 %, don't make a three and don't get to the free throw line, you're going to have a rough night," Grant said of the first half.
"Defensively, in the first half, outside of the second shots, which were a major problem, our first-shot defense was actually pretty good," he said. "We just couldn't manufacture or generate any offense. We hung our heads after we faced some adversity and that magnified the issues that we had."
That mostly was because VCU was VCU — Very Cool Under fire.
The gory numbers: The Flyers were 17 of 55 for 30.9 % and 3 of 20 from three for 15 %. . .this from a team that entered the game shooting nearly 45 % from outside the arc.
Individually? Amzil was 0 for 8, Watson was 2 for 10, Crutcher was 2 for 7 and Weaver was 0 for 2. That's 4 for 27 from four of the starters. Tshimanga was 5 for 6.
"To say Dayton didn't play well is an understatement" said Grant. "We were outplayed from an offensive standpoint.
"You can look across the box score and see that tonight was a very, very tough night for us as a team offensively and VCU took advantage of it.
"This was a game not so much about executional as it was being able to take advantage of what was available."
And it gets no easier for the Flyers. They have two days to prepare before they take their 8-4 overall record and 4-2 Atlantic 10 record to St. Louis Tuesday to play Saint Louis.
It will be the Billikens' first A-10 game. They posted a 7-1 non-conference record, then had to pause the program due to COVID-19 pandemic protocols. They have postponed seven A10 games and haven't played since December 23.
"When you deal with young people, you can at times think that things are really, really good," said Grant. "Or you can think things are really, really bad. This is one game. As a coach, I've got to be able to keep it balanced. We did get outcompeted today. We didn't execute to the game plan in terms of what VCU is known to do.
" I thought when we got shots we were not able to finish plays, whether it was around the basket or whether it was open threes," he added.
So did the Flyers learn anything from their trip to the woodshed as they head for St. Louis?
"It's one game and hopefully we can learn from this, get a quick turnaround against the best team in the league at their place. A lot of things we saw today, in terms of physicality and competitives, we'll have to answer the bell with a quick turnaround on Tuesday."