A mid-week home loss to Purdue stung badly, but Ohio State has discovered some weekend magic of late and rode the same formula that's worked the past two weeks to another unlikely Saturday triumph.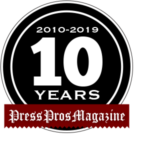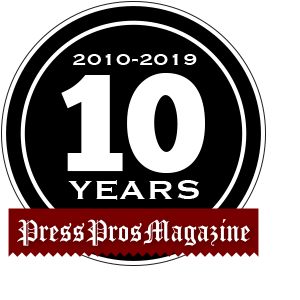 Ohio State has an ample array of athletic traditions, all of which were either birthed by or revolve around its storied football program.
That's changed over the last three weeks, during which the basketball Buckeyes have developed their own enviable routine the football program likely can't match.
Thanks to E.J. Liddell's 20 points and the timely contributions of point guard C.J. Walker after a four-game absence, No. 15 Ohio State led start to finish in a 74-62 win over 10th-ranked Wisconsin at the Kohl Center.
That makes three straight Saturdays with upsets of Top 15 competition on the road — following triumphs over No. 15 Rutgers two weeks ago and No. 14 Illinois last week — which is certainly something head coach Chris Holtmann would love to make as regular as Script Ohio.
"That's probably as good as we've played offensively in my three-plus years here against an elite defense," said Holtmann, whose team shot 10% better and scored 12 more points than Wisconsin typically allows. "It was really efficient and really smart."
The three straight road wins over Top 15 opponents is a first in Ohio State basketball history. The only time OSU has defeated three straight Top 15 teams came during its one and only NCAA Championship run in 1960.
"I think, objectively, it just shows we're a really good team," junior Seth Towns said.
Or, can be.
The Buckeyes can also be victimized by the smallest lapse in focus, as they were Wednesday in a buzzer-beating 67-65 loss to Purdue.
That's life in the Big Ten in basketball, unlike football.
However the league is advertised in the fall, football isn't nearly the meat-grinder the conference annually is in basketball.
of that is because Ohio State has crushed the football competition in the conference to such a degree it's rare to find two other members in the Top 15.
But in hoops, nearly every game is a root canal, with Iowa, Michigan and Wisconsin in the Top 10 right now, and Michigan State and Illinois having been there for parts of the season.
OSU (12-4, 6-4) gets Michigan State and Iowa next, so it won't have much time to delight in bouncing back strong from its blown 13-point lead in the Purdue loss via 51 percent shooting against Wisconsin.
"This team has been extremely engaged from the very start of the year." Holtmann said. "It's a very very engaged group. They bounce back from tough losses very well. They come to work. They're competitive."
Liddell scored twice early to get OSU out front 6-0, a margin it expanded to 11-3 and finally took to double figures at 24-13 on Duane Washington's three-pointer at 8:24.
That's the only field goal Washington, the Buckeyes' leading scorer, made all afternoon in a 1-of-9 shooting nightmare. He did, however, lead the team with four assists.
Towns scored eight of his 10 points in the first half to help OSU to a 32-25 margin at the break, which it expanded to 46-33 five minutes into the second half on the second of Justin Ahrens' three three-pointers.
That's Ahrens' fourth straight game with three triples and his seventh such game this season.
"His confidence is through the roof right now," Towns said. "Justin is one of the best shooters in the country, in my opinion. He's shown that. He has a lot more in him. He's playing a great role on our team right now."
Wisconsin started 1-of-8 from the field, 3-of-13 from three-point range and, despite warming down the stretch and making things interesting, shot just 40 percent from the field and 25 percent from distance.
"When you get ahead of a team, sometimes those shots are a little more difficult," Holtmann said. "Us jumping out to a couple possession lead was important. Throughout the game, it puts pressure on those shots."
Aleem Ford, just 2-of-12 on triples in his previous three games, found the range for Wisconsin with 6:35 to play.
He hit two in as many trips to close Ohio State's lead to 59-55 with five minutes left, but Justice Sueing found Kyle Young in the post and he powered through contact for the hoop and accompanying free throw.
"That was a critical possession for us, really critical," Holtmann said. "I almost called timeout. I very nearly called a timeout. We had two. I was debating on whether to call it and our guys just played."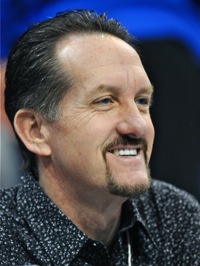 Ford hit his third three in a row to again bring the Badgers within four, but he missed after an OSU turnover with a chance to further tighten the score and the Buckeyes played almost perfectly from there.
Washington's two free throws and another pair from Walker around his jumper in the lane rebuilt the margin to 10 and OSU made all six of its free throws in the final 43 seconds to end the suspense.
"You gotta trust your guys," Holtmann said. "They answered the bell every time. It never felt — it never does in this league, especially when you're playing a team that caliber we were playing and you know their ability to make threes — it never once felt in hand. Not once."
Bruce Hooley is a former sports editor of the Troy Daily News. He hosts the Bruce Hooley Show on 98.9 FM The Answer from 5-7 p.m. Monday-Friday (www.989theanswer.com) and the We Tackle Life podcast on iTunes and Google Play.